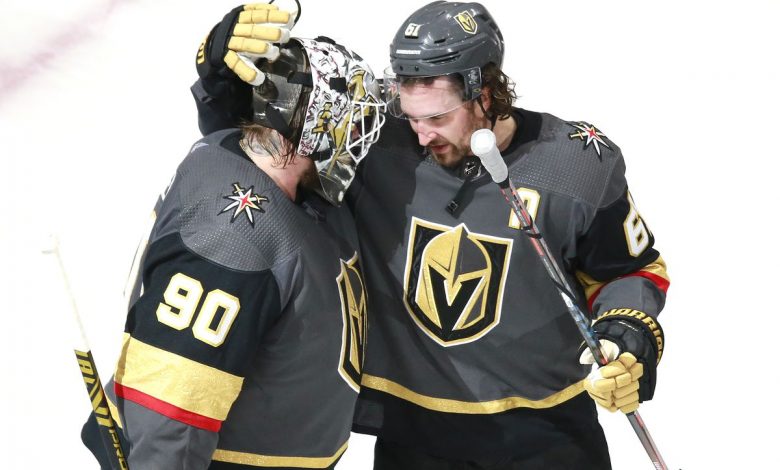 Two teams coming off emotional wins on Friday meet up for Stars vs Golden Knights game 1 betting. Dallas was able to fend off the #2 seed Avalanche in a 5-4 OT win to advance to the Western Conference Finals. Vegas held off a pesky Canucks squad in a dominating 3-0 win.
The Golden Knights are a significant -169 favorite ahead of Sunday's tilt. Vegas was a -190 favorite in six of seven games vs. Vancouver though. The Stars have value at +150 after showing they can hang with Colorado's high-powered offense last series. Six of seven games went 'over' in the Stars-Avs series while five of seven went 'under' for the Golden Knights in the semis.
Stars Have Something Going?
Dallas is the #3 seed in the West this postseason so them taking down the #2 seed Avalanche shouldn't come as a huge surprise. Colorado with their potent offense was a dark horse Stanley Cup favorite though. One thing to note is that the last three games of that series Dallas was held relatively in check on offense by the Avs' third string goaltender Michael Hutchinson.
There are a couple positives for Dallas coming into Stars vs Golden Knights game 1 betting. The first is that they battled back from adversity, taking a 2-0 lead then allowing Colorado to tie the series before coming through with a 5-4 game 7 win in overtime. The Stars also showed depth in that game. Jamie Benn and Alexander Radulov have been great for Dallas and Joe Pavelski has found a new level in the postseason. It was a hat trick from Joel Kiviranta, playing in his first game of the series, that ultimately sent the Avs home for the year.
Dallas was able to get past the tough Colorado offense behind Anton Khubodin in net. That's not saying the Stars goaltender didn't see his share of struggles though, allowing 4+ goals in three of his last four starts last series. Vegas ranked #1 in SOG during the regular season, but is it possible Khubodin has an easier matchup after going head-to-head with Colorado's top 5 scoring unit last series?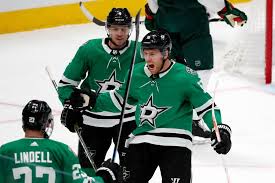 Golden Knights Set to Take Care of Business
Vegas was a huge favorite in every game against the Canucks so what does it say that they needed seven games to eliminate Vancouver? The Golden Knights will say there was never any doubt but their offense did see some struggles in scoring just one goal on a whopping 91 shots in games five and six against Canucks rookie Thatcher Demko.
On paper it looks like Robin Lehner is surging in net heading into Stars vs Golden Knights game 1 betting. He did have three shutouts vs the Canucks last series but faced a high shot tally of 31. In the last three games Lehner faced 17, 22, and 14 shots and gave up two and three goals in two of those contests. The Stars managed 34, 28, and 35 SOG their last three vs. Colorado.
Stars vs Golden Knights Game 1 Betting Pick
Both teams have a quick turnaround following game 7 wins on Friday but for Vegas it will be their third contest in four nights. The Stars can put some pressure on Lehner like he didn't see towards the back end of the Canucks series. The price is way too high on Vegas, and it looks like Dallas has the value in a high scoring game.
Free Pick: Stars +150
Free Pick: Over 6