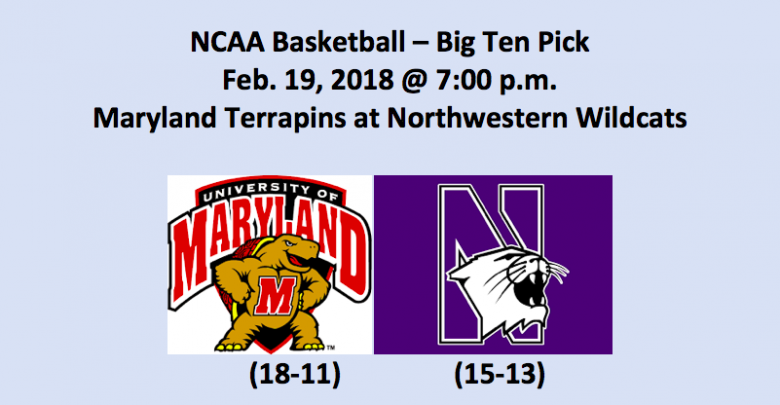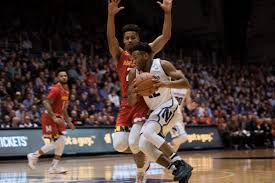 In Big Ten action tonight, the Maryland Terrapins (18-11 Overall, 7-9 Big Ten) visit the Northwestern Wildcats (15-13 Overall, 6-9 Big Ten). Maryland is eighth in the conference and seven games out of first place, which is held by Michigan State. The Wildcats are one-half game behind the Terrapins. In our Maryland plays Northwestern 2018 Big Ten basketball pick, the Wildcats are at -2.0 and the over/under stands at 132.5. The game will be played at the Allstate Arena in Rosemont, Illinois.
Recent History
The Terrapins are 3-2 for their last five games. That includes a 73-57 win against Northwestern on Feb. 10. After that win, Maryland lost to Nebraska 70-66 on Feb. 13. Their last game, which was on Feb. 17, was a 61-51 win against Rutgers. On Feb. 6, the Wildcats pulled off a surprise victory over #20 Michigan, beating them 61-52. Since that win, they've lost three straight, including the Maryland contest and games against Rutgers (67-58 OT) and #2 Michigan State (65-60).
Matchup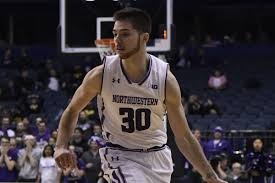 In many ways, Maryland looks dominant in this matchup. They're outscoring the Wildcats 74.2 to 69.6 and out rebounding them 36.3 to 33.6. The Terrapins are hitting 48.2% of their field goals, while Northwestern is good on 42.4%. Maryland is sinking 39% of their threes while the Cats are hitting 35%. Both teams are allowing opponents about 66 PPG and making 14 APG.
Players to Watch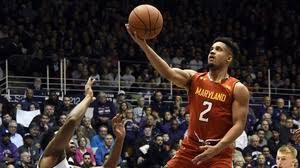 Maryland will be without forward Justin Jackson who has missed 18 games. He was leading the team in rebounds with 8.1 PG. Freshman forward Bruno Fernando (10.2 PPG, 6.6 RPG, 59 FG%) is a top inside shooter who can also hit 33% of his threes. Guards Anthony Cowan (15.8 PPG, 4.4 RPG, 5.1 APG) and Kevin Huerter (14.6, PPG, 5.2 RPG, 3.5 APG) offer fine playmaking and shooting skills. Huerter is connecting on 43% of his shots from beyond the arc and 51% of his field goals.
Junior forward Vic Law (12.2 PPG, 5.8 RPG, 42 FG%) and junior center Dererk Pardon (11.3 PPG, 7.0 RPG, 63 FG%) are both massive forces in the paint for Northwestern. Law, a 38% three-point shooter, can hit from the outside as well as in the paint. Senior guard Scottie Lindsey leads the Wildcats in scoring with 14.3 PPG. Senior guard Bryant McIntosh, who's been putting in 12.1 PPG, is tops in assists with 5.2 per contest.
Our Maryland Plays Northwestern 2018 NCAA Big Ten Basketball Pick
We like the Terrapins as outside shooters and under the basket. Still, we expect the Cats to be competitive from beyond the arc and in the paint. Look for a fairly close game with both defenses performing well. In the end, our Maryland plays Northwestern 2018 Big Ten basketball pick is the Terrapins at +2.0. We are also taking the under at 132.5.
Summary Terrapins at Wildcats Picks- Maryland at +2.0 and under 132.5