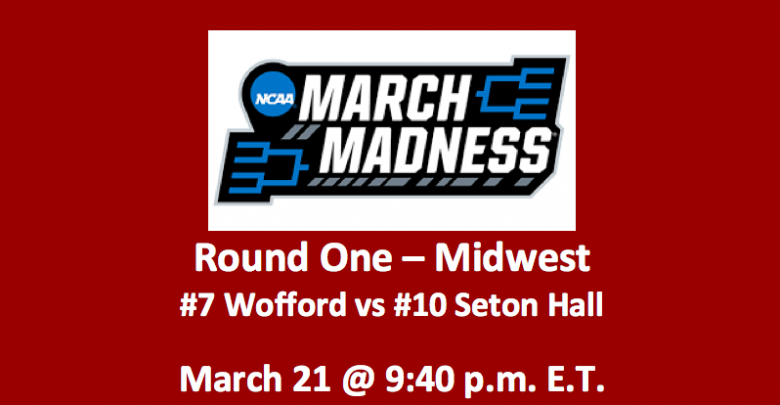 Our Wofford vs Seton Hall preview and pick finds the 19th-ranked Terriers are favored by 2.5 points. This 2019 NCAA Tournament Midwest Region contest will be played on Thursday, March 21 at 9:40 pm ET. The Wofford Terriers (29-4) find themselves in the big tourney due to having won the Southern Conference Tournament. Wofford finished at the top of their league too, three games ahead of the second-place UNC Greensboro Spartans. In the Big East, the Seton Hall Pirates (20-13) finished third in the Big East behind Villanova and Marquette. In the conference tourney, Villanova eliminated the Pirates in the championship game 74-72.
Wofford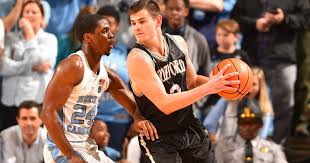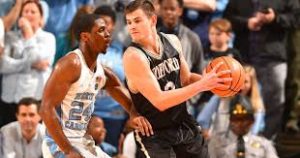 The Terriers, who averaged 83.0 PPG, feature guard Fletcher McGee (20.5 PPG, 1.6 APG, 44.4 FG%). McGee is the team's leading scorer. Two other guards, Nathan Hoover (13.3 PPG, 2.5 RPG, 45.1 FG%) and Storm Murphy (8.0 PPG, 3.2 APG, 50.8 FG%), are sharpshooters. Hoover is hitting 45.8% of his threes and Murphy, who leads the team in assists, is good on 48.5% of his shots from downtown. In the paint, Cameron Jackson is averaging 14.6 PPG and 7.5 RPG. He's hitting 58.1% of his field goals and 38.9% of his threes. This team is hitting 41.6% of their three-pointers and 49.3% of their field goals.
Seton Hall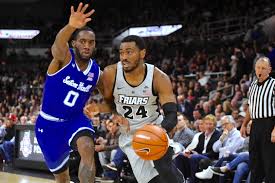 The Pirates are scoring 73.9 PPG while hitting 44.1% of their shots. Also, they are good on 32.4% of their threes and 70.8% of their frees. The team is taking down 35.8 RPG and dishing off 13.5 APG. Three guards, Myles Powell, Myles Cale, and Quincy McKnight, top all scorers. Powell is good for 22.9 PPG and 2.9 APG. McKnight is fine for 4.0 APG and 9.5 PPG. In the paint, forward Michael Nzei is hitting 60% of his shots and averaging 9.2 PPG. The Seton Hall Pirates certainly offer some fine numbers.
NCAA Tournament Round One: Wofford vs Seton Hall Preview Pick
This Wofford vs Seton Hall preview finds that the Terriers are a very fine outside shooting team, and they can mix it up inside. But they have a tough time matching up with Power Five clubs. Plus, they're attack goes flat if their three-point shot turns cold. The Terrier D leaves something to be desired. But, at the same time, we do think that they match up well with Seton Hall and Wofford could dominate in this game. We like the Terriers at -2.5
Summary West Region, First Round: Wofford vs Seton Hall Preview & Pick – Wofford Terriers at -2.5