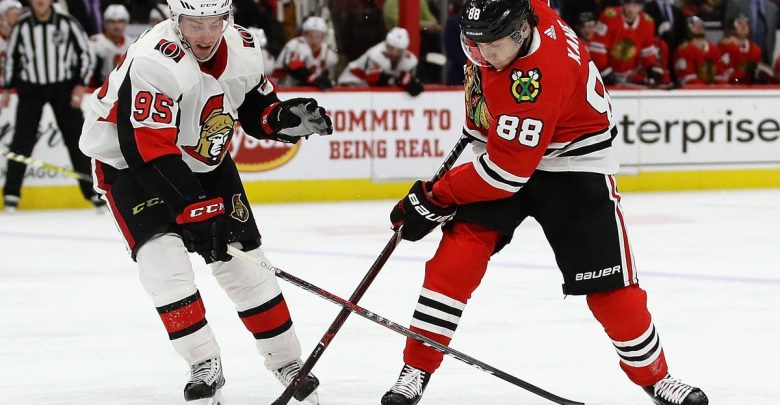 The Blackhawks have dropped 2 of 3 after racking up a 7-game win streak. Granted Chicago was underdogs in both contests but it definitely raises some questions about their recent winning ways. Regardless, the 'Hawks are back in action on Monday in the February 18th NHL free pick in a must-win game vs. last place Ottawa. The line has dropped from a CHI -180 open down to CHI -150, is that pushing bettors away from Chicago?
Is Ottawa a Dangerous Opponent Monday?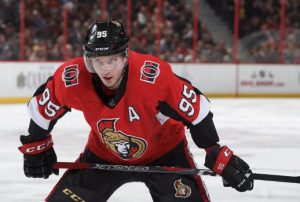 The Senators are the worst team in the league with just 49 points on the season. With a stacked draft coming this June nobody would blame Ottawa for being less-than-eager for wins right now. Sure the Sens' are just 3-7 their last 10, but they aren't an absolute rollover squad as evidenced by Saturay's 4-3 win in Winnipeg as +187 underdogs. It was the second time Ottawa beat the Jets in a week. With a win over the Ducks as well, the Sens haven't been completely horrible with a 3-5 record since the all-star break.
The Senators offense has been OK this season, ranking 11th in the league. They come into the February 18th NHL free pick on a solid streak, putting up 4+ goals in 4 of the last 6. Matt Duchene has been leading the offense with six goals the last six games. Ottawa is going to have to score Monday to keep up with an equally clicking Chicago offensive attack. It will be up to Anders Nillson to stop that Blackhawk surge. The Senators G has gone 3-2 over his last 5 starts, allowing just five total goals in those victories.
Blackhawks Offense Searches to Get Back into the Swing of Things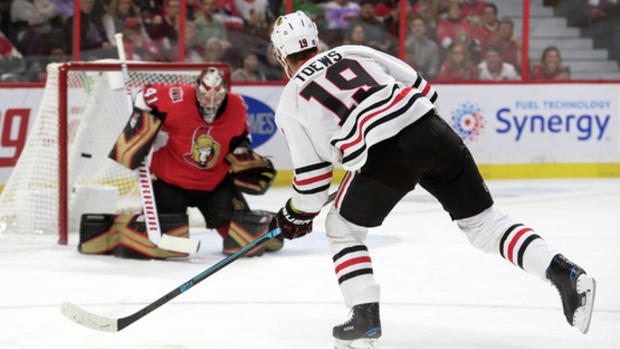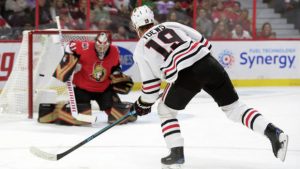 Overall Chicago is an impressive 8-2 in their last 10 but they've dropped two of their last three. The Blackhawks are still just 3 points back from Minnesota for the 2nd wild card spot however. One of the positives that came out of Chicago's loss to the Blue Jackets on Saturday was that Patrick Kane extended his point streak to 17 games. That includes 37 points total and a 16-game assist streak. Jonathan Toews has also been great with 16 points the past 10 games. There are definitely some opportunities in the February 18th NHL free pick as Ottawa ranks last in both goals allowed and SOG given up.
Cam Ward also needs a bounce back game in net. He allowed 5 goals on 30 shots to Columbus. The positive sign is that Ward had been much better prior to Saturday's game, winning 5 in a row before that and holding all but one opponent to 2 goals or less.
February 18th NHL Free Pick Betting
Chicago should be in a good spot Monday vs. an Ottawa team playing their third straight road game The Senators are just 8-19-1 away this season and have also gone 1-8 in their last 9 in Chicago. The Blackhawks offense looked sluggish on Saturday, but should be able to get back on track vs. Ottawa's 31st ranked defense.
NHL Free PIck: Chicago Blackhawks PL -1.5 (+166)