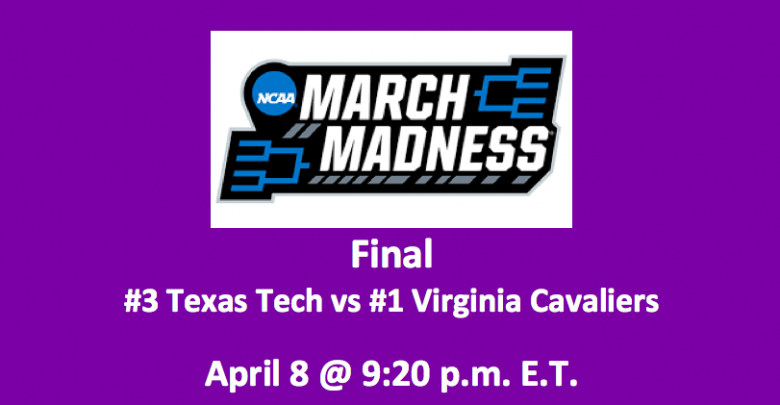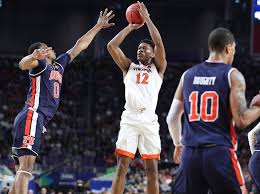 This Texas Tech vs Virginia pick and preview has the Cavs at -108 and the Raiders at +110. As we preview Texas Tech vs Virginia and make our prediction, we're going to take a close look at what each of these teams bring to the court. The fact is they are the last wo left of what has been a 66-game schedule. Both the Red Raiders and Cavaliers have survived five rounds of very tough competition. It's hard to believe that it all comes down to two 20-minutes halves tonight. But prior to midnight tonight, we should have a new NCAAM Tournament champion crowned. Tonight's NCAAM Tournament Final starts at 9:20 pm ET and will be played at the US Bank Stadium in Minneapolis, MN.
Texas Tech vs Virginia Pick – Points and Margins of Victory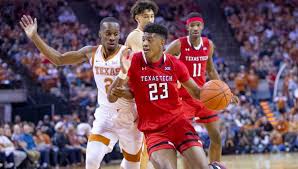 Here are a few things that we know. Texas Tech has brought a very tough and stingy defense to the court. They held Michigan to 44 points, kept Gonzaga under 70, and allowed Michigan State just 51. At the Big Dance, the Red Raiders have averaged 69.8 PPG while their opponents scored 55.8 PPG. Their average margin of victory over the course of the 2019 NCAAM Tournament has been 14.0 points. Only one team lost to Texas Tech by under 10 points and that was Gonzaga, which fell short by six.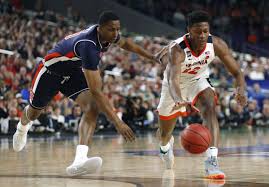 Our Texas Tech vs Virginia pick notes that the Cavaliers have had a rougher go of it. In their Final Four game, they beat Auburn 63-62 on a controversial call with one second left in the game. Also, in the Elite Eight, it took OT for them to take down Purdue 80-75. The Sweet 16 saw the Cavs beat the Oregon Ducks by four points, 53-49. Their largest margin of victory occurred in their first game, which was against 16th-seed Gardner-Webb. The final score was 71-56. In the next round, they did beat Oklahoma by double digits, 63-51. Virginia has survived a lot of close calls in this 2019 NCAAM Tournament. One thing is certain about this team that's averaging 66.0 PPG, the Virginia Cavaliers know how to grind out wins. Against them, opponents are averaging 58.6 PPG, making their average margin of victory 7.4 PPG.
Player Stats and Facts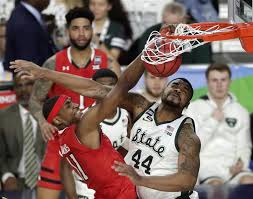 For the Red Raiders, forward Tariq Owens, who's been nursing a bad ankle, is a clutch performer. Owens is averaging 9.4 PPG, 6.2 RPG, and 2.6 BPG. In four of five tournament games, he's shot 75% or better from the floor. Also upfront is Norense Odiase. Odiase, who's at center, has had some big playoff games. Although he scored just two points against MSU, he was good for nine rebounds. The guard spots include senior Matt Mooney and sophomore Jarrett Culver. Mooney has averaged 13.8 PPG, 3.4 APG, and 2.6 STPG. In his last game, against MSU, he put up 22 points. Culver, who's scored 19.2 PPG, has notched 4.0 APG and, in the last three contests, 3.0 STPG. He's also grabbed 6.4 RPG.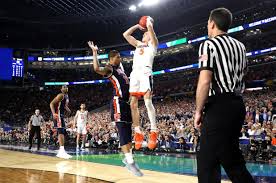 Our Texas Tech vs Virginia pick observes that the Cavaliers have a strong contingent of guards. In the last three games, Kyle Guy has averaged 16.7 PPG. In the last game, where Virginia defeated Auburn, Guy put 15 points on the scoreboard, including connecting on the final three foul shots to win the game. Guard Ty Jerome, who in the tournament has averaged 16.6 PPG, 5.0 RPG, and 5.6 APG, is a major playmaker. Also at guard, De'Andre Hunter is averaging 13.6 PPG and 4.6 RPG. Forward Mamadi Diakite has been good for 10.8 PPG, 8.4 RPG, and 2.8 BPG. He is this team's primary player in the paint.
Five Keys for Each Team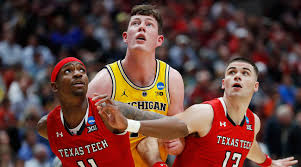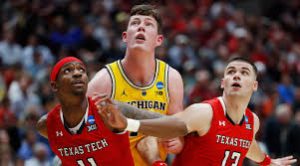 Here are five keys that are essential to each team's success in tonight's 2019 NCAAM Tournament Final.
Keys – Red Raiders
Tariq Owens in the paint has to win the rebound and shooting battle
Norense Odiase needs to box out in the paint and control the Cavalier inside game
Matt Mooney hot hand must continue to be hot
If Red Raiders play both ends of the court, they'll keep it close
Use depth, toughness, and shooting skills to keep Virginia off balance
Keys – Cavaliers
Outside game must be on target
Inside, Mamadi Diakite needs to keep up with Texas Tech forwards
Kyle Guy's magic and drive can win this game
For victory, expect Ty Jerome's inside and outside game to be on target
Make smart plays and keep miscues to a minimum and don't let Red Raiders in the game
Our Texas Tech vs Virginia Pick
Our Texas Tech vs Virginia pick is going to select the money line. And in doing so, we are taking the Texas Tech Red Raiders at +110. We like Tech's depth, their ability to keep team's off their game, and their rich front and back courts. However, Virginia will battle and the Red Raiders cannot let down their guard even for a moment.
Summary Texas Tech Red Raiders vs Virginia Cavaliers Pick: Texas Tech money line at +110.