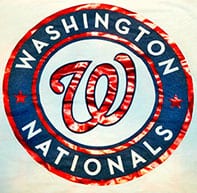 Overview
The Baltimore Orioles are in Washington today for the first game of their three game series versus the Nationals. With this being an inter-league game these two teams don't play each other all that often only a few times a season and that's probably a good thing for the Nationals as they have won just 6 of the last 18 meetings although they have won the last 2 so maybe a bit of a momentum change in the series.
Head to Head Trends
Over is 6-0 in the last 6 meetings in Washington.
Orioles are 6-2 in the last 8 meetings in Washington.
Washington Nationals (-140)
The Washington Nationals are 2nd in the National League East 6 games back of the 1st place New York Mets and they're also 9 games out of a wild card spot so it's not looking for for the post season. The Nationals have been red hot of late winning 7 of their last 8 games so maybe if they can keep that pace up for the final 13 games they might have a slight chance and even then they will need some help from the Mets although the Mets have been know for some epic collapses over the years.
On the hill for the Nationals today is lefty Gio Gonzalez who is 11-7 with a 3.82 ERA on the season. Gonzalez has been a very solid starter this season especially of late allowing just 6 earned runs over his last 4 starts.
Washington Nationals Trends
Nationals are 7-1 in their last 8 overall.
Nationals are 19-7 in Gonzalezs last 26 home starts.
Baltimore Orioles (+130)
The Baltimore Orioles are 3rd in the American League East 12 games back of the 1st place Toronto Blue Jays and they're also a good ways back in the wild card race so they are done for this season. The Orioles were red hot back in late July and early August but over the last month they have won just 11 of 29 games.
Starting for the Orioles today is Ubaldo Jimenez who is 11-9 with a 4.31 ERA on the season. Jimenez isn't having the best season although to be fair he hasn't been very good the past 6 years so probably not the smartest 50 million the Orioles have ever spent.
Baltimore Orioles Trends
Orioles are 6-13 in their last 19 road games.
Orioles are 4-9 in their last 13 games vs. a left-handed starter.
Conclusion
I like the Washington Nationals over the Orioles in this one. The Nationals are red hot right now and still have at least a shot at the post season plus they're at home where they tend to play well.
Free pick: Washington Nationals -140