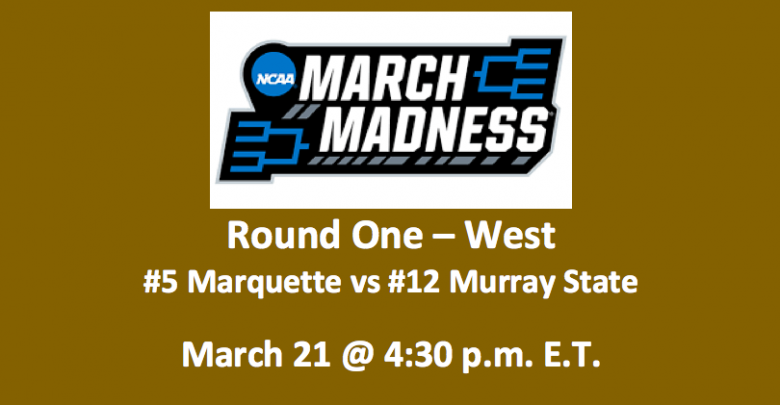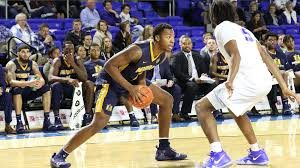 Here's our Marquette vs Murray State preview, which offers the Golden Eagles at -4.0. This NCAA Tournament Round One West Region contest will be played on Thursday, March 21 at 4:30 pm ET. In the regular season, the fifth-seed Marquette Golden Eagles (24-9) finished one game behind first-place Villanova in the Big East.
At the conference tourney, Marquette made it to the semifinal round where they were beaten by the Seton Hall Pirates 81-79. In the Ohio Valley Conference, the Murray State Racers finished in a tie with the Belmont Bruins. The Racers beat the Bruins in the OVC Tournament final 77-65.
Marquette Golden Eagles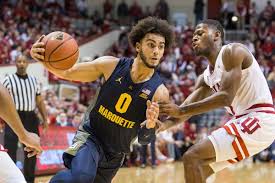 Our Marquette vs Murray State preview notes that the Golden Eagles have their work cut out for them in this game. Most stats are on Marquette's side, as they bring a 46 FG%, 76 FT%, and 39 3PT%. They are dishing off 13.6 assists and taking down 38.1 RPG. The Golden Eagles are good for 77.7 PPG. The total points and field goal percentage are rivaled by the Racers and that could be problematic. Still, Marquette is solid and includes Markus Howard in the backcourt and Sam Hauser in the frontcourt. Howard is averaging 25 PPG and 4.0 APG, while Hauser is good for 14.9 PPG and 7.1 RPG.
Murray State Racers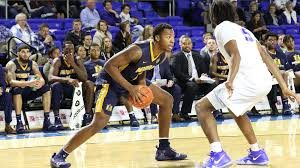 This college basketball team offers four players who are averaging double-digits in scoring. It all starts with guard Ja Morant (24.6 PPG, 5.5 RPG, 10 APG). He's a constant double-double threat. Morant is a 50% shooter from the field and Murray States' major playmaker. Two other guards, Shaq Buchanan and Tevin Brown, bring fine scoring chops to the game.
In the paint, forwards Darnell Cowart (10.4 PPG, 6.5 RPG, 56.9 FG%) and Anthony Smith (7.6 PPG, 5.0 RPG, 54.2 FG%) are sound. They need to control the inside game if this team is to win. Our Marquette vs Murray State preview notes that if this team can connect on passes, they averaged 18.1 APG this season, and Morant can work his magic, they have a shot. After all, the Racers are averaging 83.3 PPG and grabbing 37.9 RPG. They hit 50% from the floor, 74% from the charity stripe, and 35% from downtown.
2019 NCAA Round One – Marquette vs Murray State Preview Pick
Our Marquette vs Murray State preview notes that in some ways the spread seems low for this game. Shouldn't the Golden Eagles be favored by more points? We think that there's certainly a reason for this, and it has to do with the Racers' shooting and playmaking. The underdog looks good in this one. We like Murray State at +4.0.
Summary 2019 NCAA Round One – Marquette vs Murray State Preview & Pick: Murray State at +4.0