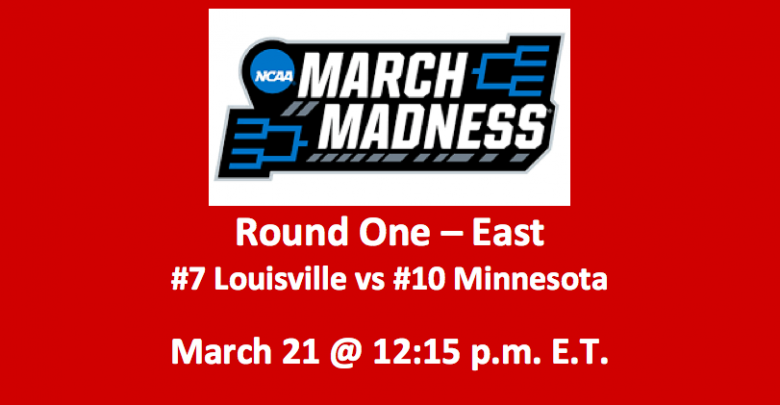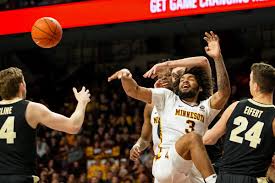 Our NCAA Louisville vs Minnesota preview and pick offers the Cardinals at -5.5. The game will be played Thursday, March 21 at 12:15. In this First Round, 2019 NCAA Tournament East Region contest, the #7 Louisville Cardinals (20-13), who finished sixth in the ACC, are coming off an ACC Tournament experience that saw them easily eliminated in the quarterfinals. The Cards were taken down by the North Carolina Tar Heels by a score of 83-70. The #10 Minnesota Golden Gophers (21-13), who finished seventh in the Big Ten, made it to the conference semifinals. Once there, the Michigan Wolverines eliminated them 76-49.
Louisville Cardinals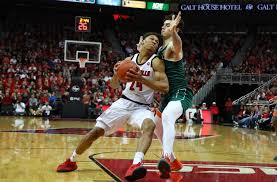 Our Louisville vs Minnesota preview finds that the Cards are solid in front, with forward Jordan Nwora topping the club with 17.2 PPG and 7.5 RPG. Dwayne Sutton is good for 10.2 PPG and 6.9 RPG. Centers Steven Enoch and Malik Williams combine for 11.4 RPG and 17.1 PPG. In the backcourt, guard Christen Cunningham is posting 4.9 APG and scoring 9.8 PPG. This team's free throw shooting is lights out, as they're they are completing 77.5% from the foul line. The Cardinals are good on 34.2% of their shots from downtown and are hitting 43.4% of their field goals. In terms of team scoring, Louisville is averaging 74.5 PPG, while in rebounding, they're taking down 38.2. Assists come in at 13.4 per contest.
Minnesota Golden Gophers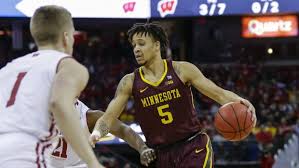 The Golden Gophers feature a fairly substantial frontcourt and a sound group in the backcourt. Our Louisville vs Minnesota preview notes that forward Jordan Murphy is a pure double-double threat, averaging 14.8 PPG and 11.5 RPG. Center Daniel Oturu, a 55% shooter, is contributing 10.8 PPG and 7.4 RPG. Guard Amir Coffey leads the team in points per game with 16.3. The Golden Gophers are grabbing 37.0 RPG and scoring 70.8 PPG. The team's assists come in at 14.9 per game. Minnesota is shooting 43.7% from the floor and 32.1% from downtown. They're hitting just 67.9% of their free throws.
2019 NCAA Round One – Louisville vs Minnesota Preview Pick
Our 2019 NCAA Round One Louisville vs Minnesota preview and free pick finds that a major difference between this two teams comes down to their ability to convert free throws. The Cardinals are superior in this area. We also think that although the Golden Gophers have some fine players in the paint, that Louisville is deeper upfront. At guard for Minnesota, Coffey is a fine shooter, but we like the Cardinals' Cunningham better when it comes to setting up plays. We like the Louisville Cardinals at -5.5.
Summary 2019 NCAA Round One – Louisville vs Minnesota Preview & Pick: Louisville Cardinals at -5.5