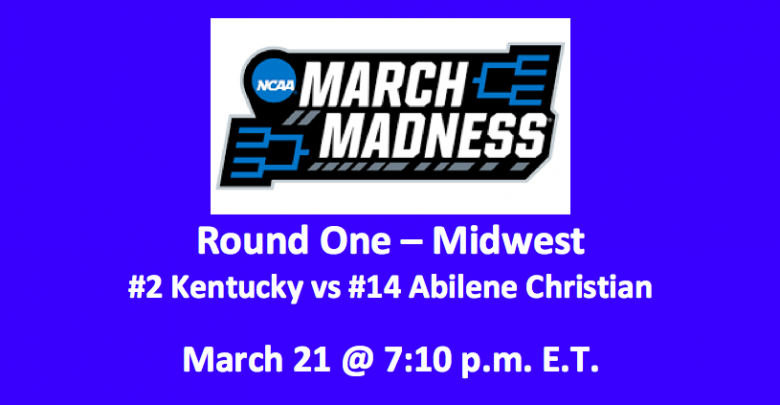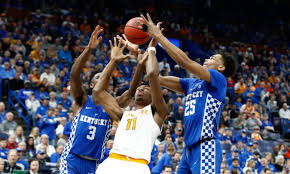 Our Kentucky vs Abilene Christian preview and pick for the 2019 NCAA Tournament has the Kentucky Wildcats at -21.5 or -22.0. This Round One Midwest Region game will be played on March 21 at 7:10 pm ET. The second-seed Kentucky Wildcats (27-6) finished tied for second in the SEC with the Tennessee Volunteers. Ranked seventh nationally, the Cats lost to the Vols in the conference semifinal game 82-78. The 14th-seed Abilene Christian Wildcats (27-6) finished second in the Southland Conference. They were two games behind the Sam Houston State Bearkats. Abilene Christian earned an invite to the 2019 NCAA Tournament by blowing out New Orleans 77-60 in the Southland Conference Tournament Final.
Kentucky Wildcats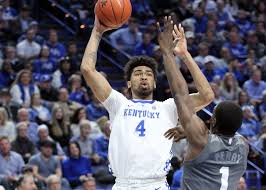 Kentucky is hitting 47.8% of their shots from the floor and averaging 76.7 PPG. The Cats are connecting on 36.4% of their shots from downtown and making 74.0% of their foul attempts. This team is taking down 38.4 RPG and dishing off 13.8 APG. Their defense is sound, as these Wildcats are good for up 6.0 SPG and 5.1 BPG. Four players, two guards and two front men, are averaging double-digit point totals. In the paint, P.J. Washington leads the team with 14.8 PPG and 7.5 RPG. Washington is good on 52% of his field goals and can pop out and hit threes at a rate of 42%. Also in front is Reid Travis. Travis has averaged 11.1 PPG and 6.9 RPG. The backcourt includes Tyler Hero, a 94% foul shooter who's averaging 14.2 PPG. Also at guard, Keldon Johnson, is connecting for 13.4 PPG and taking down 5.8 RPG. Our Kentucky vs Abilene Christian preview observes that Ashton Haggarts, another guard, leads the team in assists with 4.5 per game. He's good for 7.7 PPG.
Abilene Christian Wildcats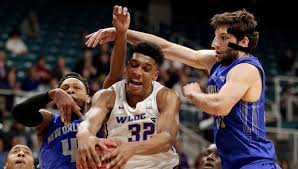 The Abilene Christian Wildcats also offer some very fine numbers. This team is averaging 74.5 PPG, 33.1 RPG, and 15.6 APG. The team's shooting percentages include 47.4 FG%, 71.5 FT%, and 38.6 3PT%. Our Kentucky vs Abilene Christian preview notes that this basketball team is making 8.7 SPG. However, they're blocking just 2.7 shots per game. Like their opponents, Abilene Christian also has four double-digit point-scorers on it. Forward Jaren Lewis is scoring 13.5 PPG while grabbing 6.2 RPG and center Jalone Friday is good for 13.1 PPG and 4.7 RPG. Guard Jaylen Franklin, who's scoring on average 10.2 PPG, leads the Wildcats with 4.9 APG. He's hitting 44.4% of his threes. Also at guard is Payten Ricks. He's scoring 11.7 PPG.
2019 NCAA Round One – Kentucky vs Abilene Christian Preview Pick
Our Kentucky vs Abilene Christian preview observes that in many ways statistically these two teams match up. But there are a few ways in which Kentucky is superior. First is in the paint where Kentucky is out-rebounding Abilene Christian and recording more blocks. The UK Cats are superior in front. Additionally, Kentucky is a much deeper team than Abilene Christian, and they have been tested by much stronger teams than tonight's opponents. Abilene Christian played one nationally-ranked club this season, the #11 Texas Tech Red Raiders. The Raiders annihilated Abilene Christian 82-48. We can see that happening in this game too. Take UK Wildcats at -21.5.
Summary 2019 NCAA Round One – Kentucky vs Abilene Christian Preview & Pick: Kentucky Wildcats at -21.5