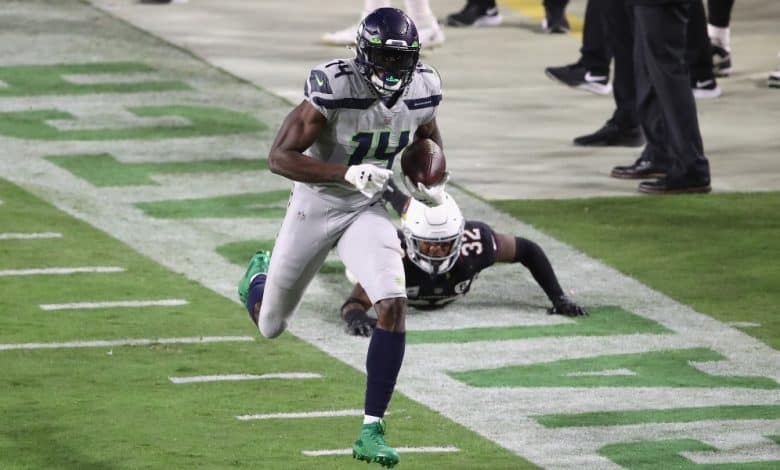 Judging by the line in the week 11 Cardinals at Seahawks matchup it looks like Kyler Murray is more likely to not play for the third straight game. Arizona was optimistic that their star QB could return from a shoulder injury to face Russell Wilson and Seattle, but it's looking more like Kliff Kingsbury is going with Colt McCoy for a third straight game.
As a result of Arizona's QB uncertainty, the line has moved from ARZ -1 to SEA -3. The Seahawks were shut out 17-0 last week in Green Bay, but it was a snowy day at Lambeau Field and Wilson showed some rust after missing three games with a finger injury. Seattle is back home and their QB has had a chance to shake off the cobwebs, does that make the Seahawks the play?
Cardinals With Some Legitimate Concerns
It looked like Arizona was just going to be able to 'plug and play' at QB after McCoy took over for Murray and led the team to a dominating 31-17 win in San Francisco in week 9 as +5.5 underdogs. McCoy was 22/26 for 249 yards and a TD – starting just his fourth game in the last three seasons, and without Deandre Hopkins who was out with a hamstring injury. Hopkins is also out vs. Seattle.
It was back to reality last week for the Cardinals as they were dominated 34-10 at home against Carolina as -7 point favorites. McCoy was 11/20 for just 107 yards with an INT and even gave way to Chris Streveler (6/9, 36 yards) after suffering a pectoral injury and also being down 31-3 in the 4th.
The offense isn't the only area of concern for the Cardinals who gave up 166 yards on the ground to Carolina last week. Arizona looked good in sacking Jimmy Garoppolo five times in the win over the 49ers and limiting SF to just 39 yards rushing but all that momentum was exfoliated with last week's performance.
Wilson Should Be Better This Week
It's not like Russell Wilson rushed back from his finger injury, but he did look a bit off in going 20/40 for 161 yards with 0 TD and 2 INT in Green Bay. The 17-0 loss was the first time Wilson had ever been shut out in the NFL but the loss might have been collateral damage in working back from a 3-week absence. Green Bay has a good defense and it's tough to get a win in Lambeau as well.
It was also 35 degrees in Green Bay last week, which isn't ideal conditions for a guy working his way back from a finger injury. Therefore Wilson should be better in the week 11 Cardinals at Seahawks matchup with better a) back home and b) where temps are about 50 degrees warmer on Sunday.
Arizona also gave up 34 points last week to a Carolina offense featuring QB P.J. Walker in his 2nd career start and Cam Newton who was signed during the week. Walker was 22/29 and Newton was 3/4 with a TD. That game was also in Arizona, so this Cardinals defense could be in trouble on the road.
Week 11 Cardinals at Seahawks Pick
A whopping 67% of the public are on Seattle in this game which is always a concern. That being said, how do you go against Russell Wilson giving just a FG at home? Arizona looked horrible last week at home, and the Seahawks need a morale booster with a win.
Cardinals 16 – Seahawks 27
Free Pick: Seahawks -3