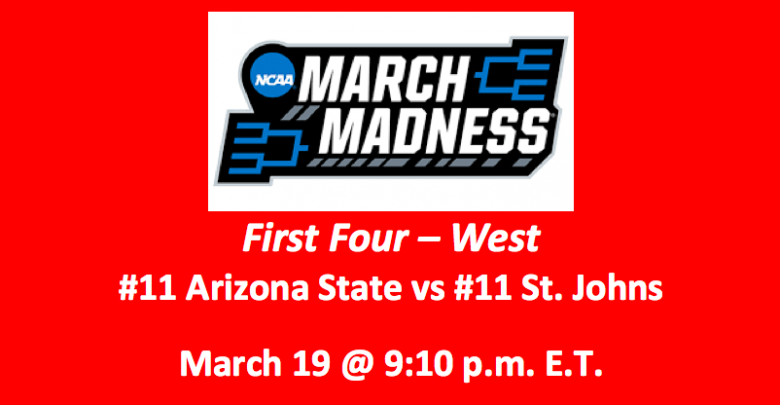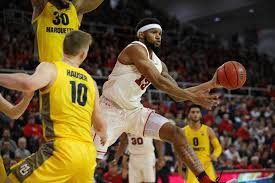 Our 2019 Arizona State vs St John's preview and free pick has the Sun Devils at -1.5. These two teams will meet Wednesday, March 20 at 9:10 pm ET in what is the second and last NCAA Tournament West First Four game. The winner of this contest will play the sixth-seed Buffalo Bulls at 4:00 pm on Friday, March 22.
The Arizona State Sun Devils (22-10 Overall, 10-6 Pac-12) finished second in the Pac-12, three games in back of Washington. In the Pac-12 tourney, the team got to the conference semifinals where they lost to the Oregon Ducks 79-75 in OT. In the regular season, Arizona State beat #16 Mississippi State 72-67 and #1 Kansas 80-76.
This season, the St. John's Red Storm (21-12 Overall, 8-10 Big East) were seventh in the Big East. The Red Storm were eliminated in the conference tournament by #23 Marquette. The Musketeers took down St John's 86-54. Although St. John's has a losing conference record and did not go deep into their tourney, the team did beat various nationally-ranked teams this year. Those who fell to the Red Storm include #16/#10 Marquette, a team the Storm beat twice, and #13 Villanova.
Arizona State Sun Devils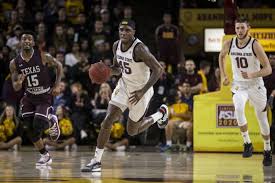 The Sun Devils, who are in their second straight First Four, are grabbing a whopping 40.0 RPG. Last year, they did not go onto the next level. Our Arizona State vs St John's preview notes that this team is much better balanced than last year's. Along with having a strong backcourt presence, as they did in 2018, they also offer a solid frontcourt. The Sun Devils are shooting 44.7% from the floor and putting up on average 77.8 PPG. They're hitting 34.1% of their threes, but only 67.1% from the free throw line. Four players are averaging double-digits in scoring with forward Zylan Cheatham being the team's double-double man. He's averaging 11.8 PPG and 10.4 RPG. The top scorer, Luguentz Dort, is good for 16.1 PPG. Along with scoring 13.4 PPG, guard Remy Martin is averaging 5.1 APG.
St. John's Red Storm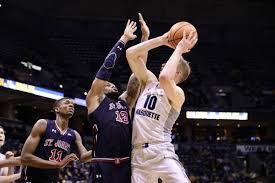 The Red Storm have not been to the NCAA Tournament since 2015. The team's shooting percentages are a few points better than Arizona State's. St John's is averaging 45.4% from the floor, 36.7% from downtown, and 72.5% from the free-throw line. The Red Storm have been good for 77.5 PPG and 32.5 RPG. They offer solid ball movement and some fine D, as this team is averaging 8.8 SPG. Five players are double-digit scorers. Guard Shamorie Ponds is good for 19.5 PPG and 5.2 APG. Both marks are team bests. He also has 2.6 SPG. Guard LJ Figueroa is averaging a team-best 6.2 RPG, while front man Marvin Clark II is putting in 10.8 PPG and taking down 5.4 RPG. Guard Mustapha Heron, who's scoring 14.9 PPG, is a 42% shooter from the arc,
Our 2019 NCAA Tournament – Arizona State vs St. John's Red Storm Preview Pick
The Sun Devils have a fine presence in the paint and do a good job of controlling the boards. They do tend to give the ball away too much and their shooting percentages could be better. St John's is less effective in controlling the paint, but they're lights out from virtually anywhere on the court. Plus, the Red Storm practice much better ball control than their opponents and are adroit at setting up plays and connecting on passes. Our Arizona State vs St John's preview and pick likes the Red Storm at +1.5.
Summary West Region, First Four – Arizona State Sun Devils vs St. John's Red Storm Pick: St. John's at 1.5