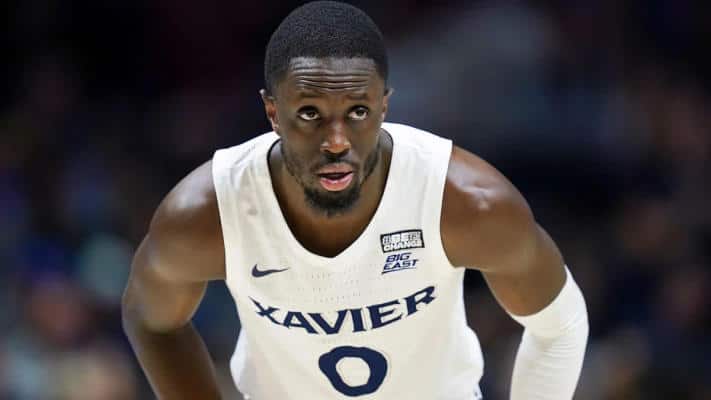 The combatants in the NCAA Tournament Pitt vs Xavier matchup had very different experiences in round 1. The Panthers (24-11) cruised to a 59-41 blowout of Iowa State even after a battle with Mississippi State (60-59) in the play-in game on Tuesday just to make the field of 64.
Xavier (26-9) has a fresh start as it looked like the #3 seed was going to head home early, trailing by as many as 13 in the second half against Kennesaw State before rallying for a 72-67 win. Despite some struggles last round, the Musketeers are still -4.5 favorites for Sunday afternoon's matchup – but 60% of the public are taking the Panthers and the points.
Why Pittsburgh Can Cover +4.5 Points
Sure the play-in game against Mississippi State was tough as Pittsburgh edged out a 60-59 win, but the Panthers were also +2 point underdogs. Pitt was +4 in Friday's 18-point win over Iowa State so this is a team comfortable with having a chip on their shoulder.
Pittsburgh is playing great defense right now, holding their last two opponents to 100 points total. That's a big difference from the ACC Tournament loss against Duke, as the Blue Devils nearly topped 100 themselves in the 96-69 win.
Maybe some of Pittsburgh's success the last two games has been because of playing inferior scoring attacks,  but the Panthers own offense is generally their strength as they are 27th in the KenPom rankings in adjusted efficiency. Xavier has a much better offense than either Mississippi State or Iowa State – but at the same time a worse defense than the #7 and #6 units in adjusted efficiency.
Why Xavier Can Cover -4.5 Points
Pittsburgh is holding their heads high after holding Mississippi State to 59 and Iowa State to 41 points the last two games, but that is also the #308 and #257 scoring offenses in the country. Xavier is on a whole other level as the #7 scoring team in the nation at 81.1 ppg.
The Musketeers offensive potential was on display in the first round, at one point scoring 15 straight points to help overcome a late 13-point deficit. Jerome Hunter stepped up in a big way with 24 points while Souley Boum added 17. Sean Miller's club should shoot better than 2-12 from three in the NCAA Tournament Pitt vs Xavier matchup, and this is a very aggressive team that got to the FT line 30 times in round 1.
Xavier had to battle for their win last round and only went 7 deep in their rotation, but at the very least Pittsburgh will be about equal on the fatigue meter. The Panthers did coast to a win over Iowa State that didn't exert a lot of energy, but this is also their third game this week which also included a flight from Dayton and the play-in game to Greensboro and the field of 64.
Free NCAA Tournament Pitt vs Xavier Betting Preview
Will we see a bounce back performance from Xavier here, even though they did look much better in their second half comeback over Kennesaw State? Pitt has been playing great defense – but also against two very horrible offenses. The Panthers might get a shock here against a very aggressive and very deep Musketeers team
Free Pick: Xavier -4.5