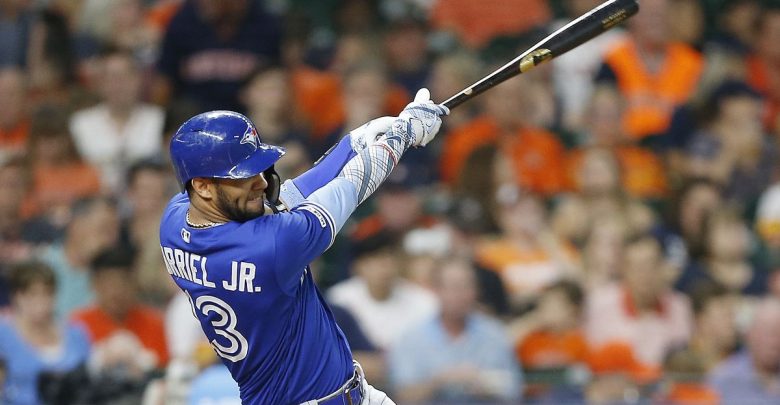 A pair of American League East rivals finish up a three-game series North of the border Thursday when the Boston Red Sox take on the host Toronto Blue Jays. The two teams have split the first two games of this series, with Boston taking the opener and Toronto winning on Wednesday.
Both teams are well off the pace in the AL East race, with Boston sitting in third place, 11 games behind the first-place New York Yankees, and Toronto currently in fourth place, a distant 23.5 games behind the Yankees. Boston is just 2.5 games behind the second Wild Card spot in the American League, but the Red Sox have dropped four of their last 10 and need to some more urgency to get back into it.
The moneyline for this contest has the Boston Red Sox -110 and the Toronto Blue Jays -100. The over/under for the game has been set at 10.
Muddling Along
Just when Boston looks like it's going to start living up to preseason expectations — like winning 10 of 13 late in June — it hits a tough stretch that puts it right back down in the standings. The Red Sox have dropped four of their last five, and the frustration seems to be setting in. Looking to turn things around from the mound will be Thursday's starter, Hector Velazquez. The right-hander has had his struggles, piecing together a 1-3 record with a 5.31 ERA in 20 appearances, seven of them starts. This will be Velazquez's first start since a nightmare outing against Houston on May 18 when he went just 1/3 of an inning, allowing five runs on three hits and two walks.
The Boston offense has shown signs of life lately, scoring 41 runs over its last five games, but with the pitching staff struggling, it hasn't been enough. Rafael Devers has been the team's most consistent hitter, leading the team with a .328 batting average. He's been especially hot over the last week, hitting .444 with two doubles, two home runs and nine RBI, including six in the Red Sox's win in this series.
Showing Promise
The Blue Jays have won six of their last 11, which is saying something considering they're currently 21 games under .500 on the season. Right-hander Marcus Stroman is expected to take the mound for the series finale, though manager Charlie Montoyo said Stroman is a game-time decision due to a pectoral injury. Assuming he makes the start, Stroman will be trying to improve on his 5-9 record and 3.18 ERA on the season. Stroman has won two of his last three starts and has 81 strikeouts and 32 walks in his 18 starts this season.
Toronto has scored at least six runs in seven straight games, with shortstop Freddy Galvis helping lead the way. Galvis leads the Blue Jays in batting average (.271), hits (85), doubles (17) and RBI (42), and he's batted .364 with two doubles, two home runs and four RBI over the past week. Randal Grichuk and Lourdes Gurriel Jr. pace the team in home runs with 15 apiece, though Grichuk is also one of only four players in the American League with 100 or more strikeouts this season, ranking fourth with 101.
Toronto Takes Series
The Red Sox just can't seem to find the right formula for winning this season, and throwing Velazquez out for a start seems like it could be a big problem. Toronto has started to find its way a bit, though a little late for possible playoff contention. Still, they almost seem like the more stable team right now. I'm going with the Blue Jays -100 to get the win.