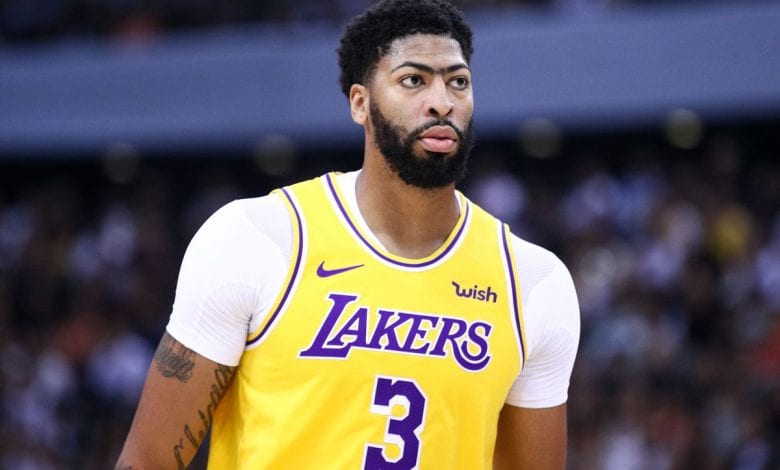 In game 1 and in the pivotal moments of game 2 of the Western Conference Finals, the Los Angeles Lakers truly looked like a one seed. Against Portland and Houston, L.A. dropped game one before coming back to win four straight and advance in the NBA playoffs.
After being criticized as slow starters, the Lakers have taken the opposite approach in the first two games of the Conference Finals against Denver. The Nuggets had a chance in game 2 on Sunday night, until Anthony Davis hit the biggest shot of his professional career. That 3-pointer over Nikola Jokic pushed the Lakers to a 105-103 and put the Lakers two games up on the Nuggets.
Game 3 from the NBA bubble is Tuesday night with the Lakers are coming in as 6.5 point favorites. The moneyline is LA at -275 and Denver at +225 with an over/under of 214.
Just Keep Winning
LA is a complete team and their versatility has been giving Denver trouble throughout the first two games of the series. Even though the Lakers are well rounded, everyone watching the Western Conference Finals knows that Lebron James is key for the Lakers.
James started game 2 very hot, scoring the Lakers' first 12 points but his production in the 2nd and 3rd quarter was mediocre at best. James' sub par performance was the reason Denver was able to sneak back into Sunday's tilt. If Los Angeles wants to put Denver away early, a big game from James is crucial, despite the Lakers' all around depth.
Back to the Drawing Board
I can't imagine how the Nuggets are feeling after having their hearts ripped out by Davis' buzzer-beater. Being down 2-0 in a series and being even at 1-1 is a huge difference. It will be interesting to see if the Nuggets continue to fight like they did late in game 2 or fold to the almighty Lakers.
The Nuggets have the capability to bounce back as we have seen throughout the tournament. Denver has fought back from 3-1 deficits against both the Jazz and the Clippers. Despite their past ability to rally, coming back from a huge deficit against the Lakers presents a whole different challenge.
The Picks
In order to have a fighting chance in game 3, Denver needs to cut their turnovers down and hit the boards a lot harder. You can't turn the ball over 21 times and get beat up in the paint to a team as talented as the Lakers and still expect to win.
The Nuggets comeback run was fun while it lasted, but the same fate won't apply in the Western Conference Finals. Game 3 will light up the scoreboard, but when the contest comes to an end, expect James and the Lakers to be one game closer to a date with the NBA Finals.
I'm taking the Lakers -6.5 and over 214.