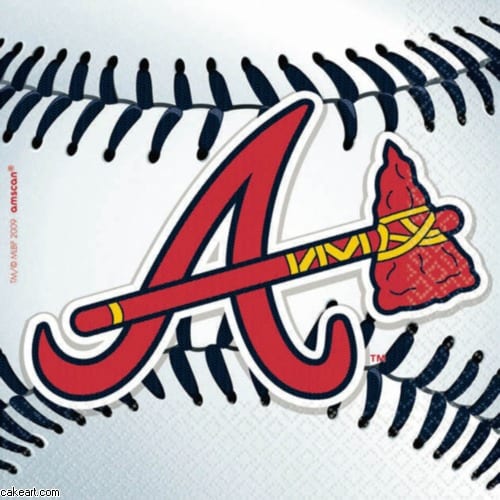 Overview
The Oakland Athletics head out to Turner Field in Atlanta for some interleague action with the Braves. This will be the first meeting between the Athletics and Braves since 2008 and just the 9th meeting since the start of interleague play back in 2003. I think this is another good example of why MLB should get rid of interleague play because nobody cares about this matchup except those of us that are going to bet it of course.
Head to Head Trends
There are no head to head trends they hardly ever play each other.
Atlanta Braves (-112)
The Atlanta Braves are 2nd in the National League East 6 games back of the Washington Nationals. The Braves are now just 1 game over .500 on the season with 61 wins and 60 losses. It wasn't all that long ago that the Braves were contenting for 1st in the East but after going just 3-12 over there last 15 games it's not looking very good for the Braves making the playoffs. At home the Braves are 34-28 and average 3.77 runs per game on offense and allow 3.47 runs per game on defense. Starting for the Braves today is lefty Axel Wood who is 8-9 with a 3.08 ERA but after throwing a season high 124 pitches in his last outing he may not have his best stuff tonight.
Atlanta Braves Trends
Braves are 2-8 in Woods last 10 starts with 4 days of rest.
Braves are 3-12 in their last 15 overall.
Oakland Athletics (+102)
The Oakland Athletics are 1st in the American League West 2 games up on the LA Angels. The Athletics are not only 1st in the AL West but they also have the best record in all of baseball with 73 wins versus just 48 losses. The Athletics are in bit of a slump right now losing 4 of their last 5 games although 3 of those game were against the hottest team in the Majors the Kansas City Royals. The Athletics have the top offense in baseball averaging 4.87 runs per game and they also have one of the best defenses allowing just 3.48 runs per game. On the hill for Oakland today is Jason Hammel who is 9-9 with a 3.60 ERA in 23 starts between Oakland and the Chicago Cubs.
Oakland Athletics Trends
Athletics are 19-7 in their last 26 interleague games.
Athletics are 41-19 in their last 60 games following a loss.
Conclusion
I like the Oakland Athletics in this one today. Oakland may be in a little slump right now losing 4 of their last 5 games but they're a very good overall team so I don't see that continuing very long.
Free Pick: Oakland Athletics +102