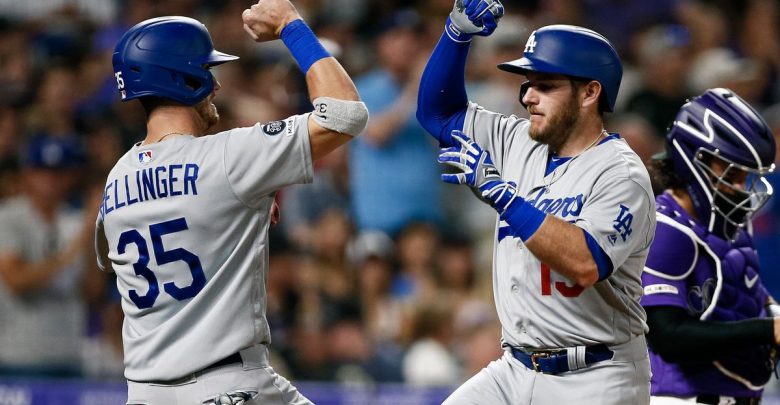 The Colorado Rockies host the Los Angeles Dodgers on Saturday coming off a victory against their National League West rivals for the first time in 12 starts. Colorado won the second game of this four-game series Friday, snapping a 12-game losing streak to the first-place Dodgers.
The win pulled Colorado within 12 games of the Dodgers in the National League West standings, but it also pulled the Rockies into a three-way tie for the National League Wild Card spots with Milwaukee and Philadelphia. The Dodgers are on a five-game streak of alternating wins and losses.
The moneyline for this contest has the Los Angeles Dodgers -145 and the Colorado Rockies +135. The over/under for the game has been set at 12.5.
Continuing to Dominate
The Dodgers will send Clayton Kershaw to the mound for this one, as he looks to improve on his 7-1 record. Kershaw has a 3.07 ERA, with 75 strikeouts and 15 walks in 13 starts. He had a no-decision in his last outing, going six innings and allowing seven hits and four runs, including two home runs, in a Dodgers loss to Arizona.
Los Angeles hasn't had trouble scoring runs in this series, putting 21 on the board through two games. Second baseman Max Muncy has been especially hot, hitting three home runs and driving in eight runs in the two contests. On the season, Muncy has 20 home runs and 57 RBI while batting .285. Cody Bellinger had a home run in the opener and currently ranks third in the National League with 27 homers on the season. He's first in the league in batting average at .350 and runs with 67 while ranking second in RBI with 64.
Hoping To Start A Streak
The Rockies are hoping to get a second straight win over the Dodgers, but they'll need to put up some runs to do it. Coors Field has been home to quite the offensive explosion over the last six games, with the Rockies and their opponents combining for an average of 22.3 runs per game. Trying to slow that down is right-hander Jon Gray, who is 8-5 with a 3.92 ERA this season. Gray actually has a better ERA at home — 3.47 — than he does on the road (4.20). That will certainly be tested in this one.
Colorado also has a five-game streak of alternating wins and losses, though they are 3-2 in that stretch. Third baseman Nolan Arenado continues to be the Rockies' most consistent offensive threat, leading the team with 20 home runs, 64 RBI and 101 hits. Charlie Blackmon has the team's top batting average at .336, and he's been red hot in June, batting .416 with 21 RBI and eight home runs in 20 games.
Rockies Win Again
While Kershaw has been one of the top pitchers in baseball this season, he's facing a Rockies team that is very comfortable at home. They're also on a bit of a roll and will be hard to shut down. The Dodgers' offense is just as good, but Gray has shown he pitches well at Coors Field and that should continue in this one. I'm taking Colorado +135 to get the win.