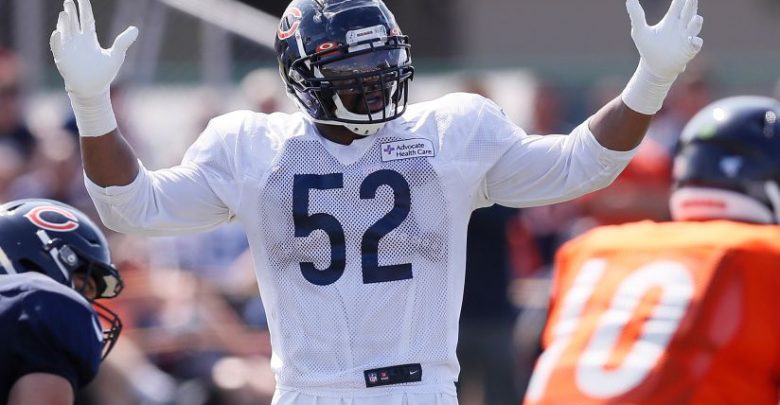 The exhibition season wraps up in the NFL preseason week 4 free pick when the Titans travel to take on the Bears. The last game of the preseason is often a toss-up as teams evaluate 3rd stringers and beyond in trying to find who will make up their final roster spots. Chicago is a -2.5 favorite on Thursday – does home field alone get it done for Matt Nagy's squad?
Can Titans Find Any Offense Thursday?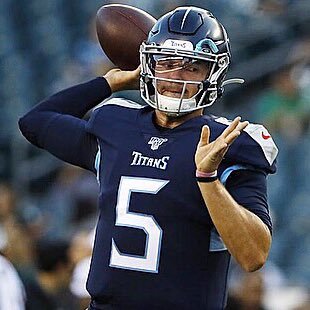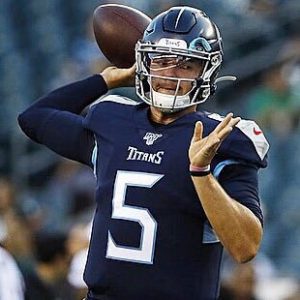 The total for the NFL preseason week 4 free pick is set at just 33, mainly because the Titans have had a very tough time producing any points in  3 exhibition games. Tennessee fell 6-18 at home vs. Pittsburgh last week and also dropped a 17-22 home contest to New England the week prior. There will be no Marcus Mariota on Thursday night and even Ryan Tannehill probably doesn't need the reps as a veteran with starting experience. That means it should be Logan Woodside getting a bulk of the action vs. Chicago. Woodside has completed 61% of his passes this preseason with 2TD and 0 int.
One reason to like Chicago in this spot is because Titans coach Mike Vrabel hasn't shown a keen interest in caring about preseason wins and losses in his 2 years at the helm. Tennessee went 0-4 in last year's exhibition season and is 1-2 heading into Thursday's game. The Titans defense hasn't played that bad this preseason – another reason the O/U is so low. Tennessee held Philadelphia to 37 rushing yards and held the Steelers to 3 points over the last 3 quarters in week 2. Chicago is pretty deep though and could really tack on the points in the 2nd half.
Chicago's QB Edge Give Them the Nod?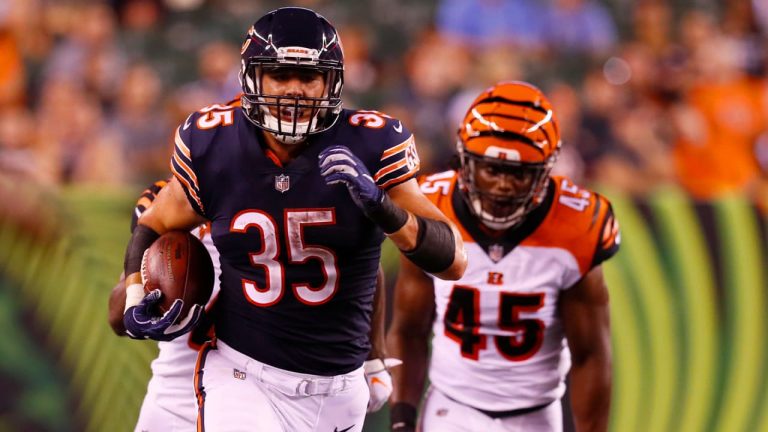 The Bears have two quarterbacks in the second year of Nagy's system that will each likely get a half of football to get in some reps. Chase Daniel has completed 65% of his passes this preseason while Tyler Bray was 11/16 with 136 yards last week in an extended role. Chicago also has two solid RBs down on the depth chart led by Ryan Nall who had a 69 yard scamper last week. Ian Bunting has also proven to be a reliable TE low on the depth chart as he's been averaging 21.5 ypc this preseason.
Chicago has a great defense loaded with talent but what they proved last week is that the system they are in has a lot to do with the success. The Bears had two defensive TDs vs. the Colts in week 3 as they scored a 27-17 win. What that also did though was show just how mediocre the Bears offense has been this preseason. Chicago's offense scored just 13 points vs. Indianapolis, preceded by a 13-32 defeat to the Giants and a 13-23 loss to the Panthers in the exhibition opener. How much can the Bears rely on defensive points in the NFL preseason week 4 free pick?
NFL Preseason Week 4 Free Pick
33 points isn't a whole lot to hit in this one even though both offenses have looked extremely sub-par in this preseason. Even so, with a lot of 3rd and 4th string defenders on the field in this contest, both offenses should be better. The Titans are dangerous if Tannehill gets an extended amount of reps in this one but Chicago has the edge in the 2nd half. The Bears lost 27-28 to Buffalo in their preseason finale a year ago and should maintain a very similar game plan here. Plus, 33 points is very low.
Pick: Titans / Bears *Over* 33