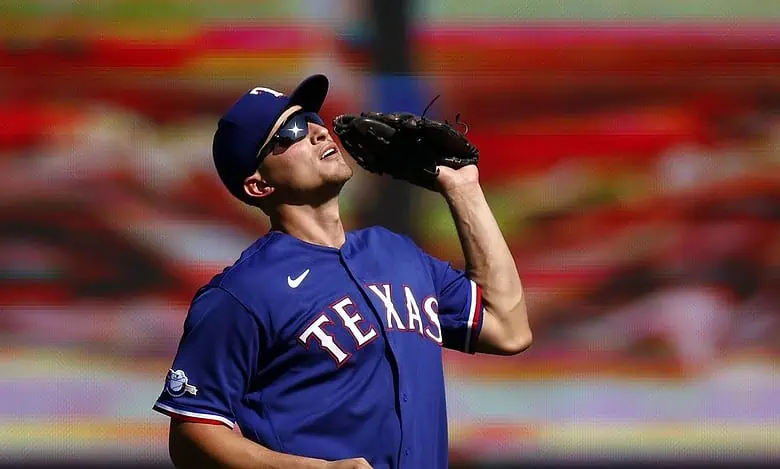 A pair of playoff contenders from different leagues will meet up on Monday night when the Texas Rangers visit the Arizona Diamondbacks. Texas is trying to win the AL West Division, while Arizona is simply trying to earn a Wild Card berth in the NL.
The Rangers come into this series scuffling in a big way of late, as they have now dropped four straight games. Texas has the Houston Astros charging hard right behind them, and they have to start picking up some wins again soon.
Arizona has won four of their last five games, and they are hanging around in the NL Wild Card race. The Diamondbacks swept a doubleheader on Saturday against the San Diego Padres, and they enter this series with momentum.
The Rangers are the moneyline betting favorites at -155 over the Diamondbacks in the series opener.
Rangers Have to Hit
The Texas Rangers have been one of the best offensive teams in baseball this season, but that hasn't been the case of late. Texas really struggled to score runs against the Milwaukee Brewers, and they have some players scuffling.
Corey Seager has been remarkable this season, and he would be in the MVP race if he wasn't injured for part of the year. Addis has also had a big year for this team as he leads the way with 30 home runs and 92 RBis.
Jordan Montgomery will be on the mound in this game, and he was acquired at the Trade Deadline by Texas. Montgomery is just 8-10 with a 3.30 ERA on the year, but he has pitched much better than those numbers suggest.
Pitching Still a Problem For D-Backs
The Arizona Diamondbacks come into this series with a team ERA of 4.61, and that is one area of weakness for this team. Zac Gallen has been dominant all season for Arizona, but he won't see the mound in this one.
Slade Cecconi will be making the start on Monday night, and this is a big ask for the 24-year-old. Cecconi is 0-0 with a 3.48 ERA through three appearances, and he is facing a loaded lineup in this one.
Christian Walker is having a big season for the Diamondbacks as he leads the team with 28 home runs and 84 RBIs. Corbin Carroll is also having a huge season for Arizona, but there are some holes in this lineup.
Rangers Roll Behind Montgomery
The Texas Rangers went out and get Jordan Montgomery for starts such as this, and he is going to deliver in a big way on Monday night. Even though he isn't one of the most dominant pitchers in baseball, he is crafty enough to slow down the Diamondbacks.
Arizona has been red-hot of late, but there is a reason that this team is still out of a playoff position in the National League. The Diamondbacks just aren't consistent enough at the plate, and they just can't keep up with Texas in this one.
Bet the Texas Rangers at -155 as they begin this series with a win.