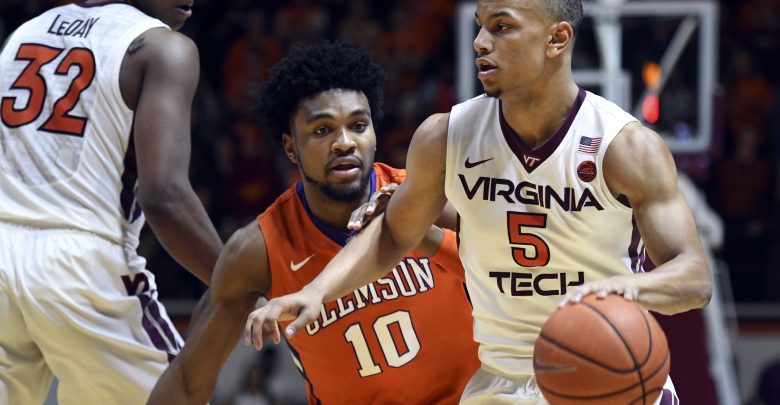 Bettors are split nearly 50/50 for the 2/21 college basketball free pick with Virginia Tech being favored by 4 points at home against #17 Clemson. The Hokies, despite being unranked, seem like a good wager especially considering their 12-3 home record. Then again, it's not a bad bet on Clemson either as they've won four of the last six and kept last year's contest in Blacksburg close in a 70-71 loss a year ago to the day. Every win counts in a crowded ACC so which team pulls it off Wednesday night?
Virginia Tech kicks off an important three-game homestand tonight vs. No. 15 Clemson. We previewed that, and more, in this week's TSL Podcast. #Hokies https://t.co/RqEvbd3PDq pic.twitter.com/sP4Vp7ZfAw

— Ricky LaBlue (@RickyLaBlue) February 21, 2018
Clemson Has Dropped Two Straight Coming Into Tonight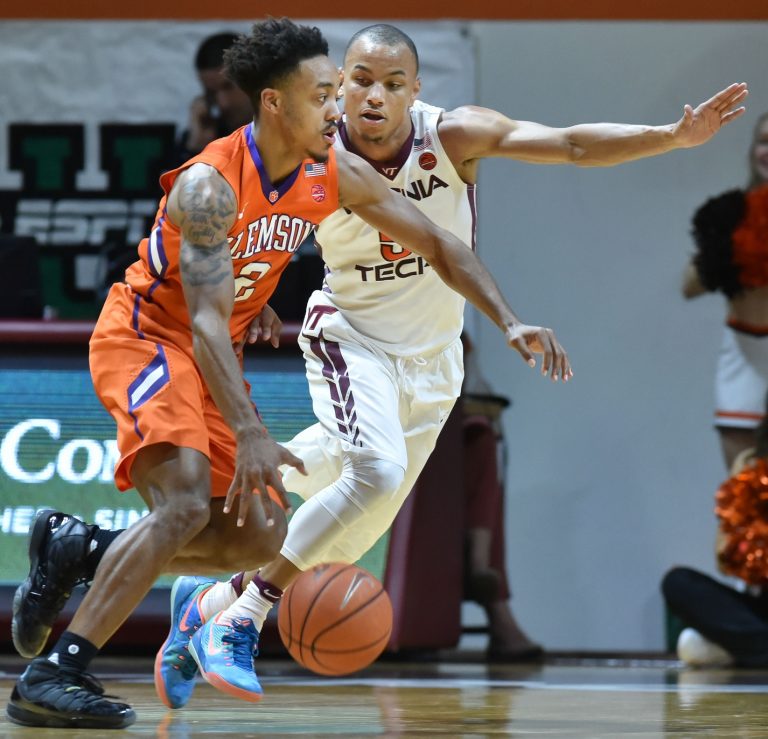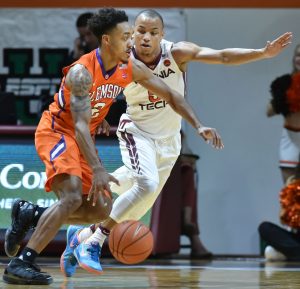 The Tigers had one of the best starts in the country to the 2017/18 campaign beginning the year 14-1. Since they had a 10 game winning streak snapped on January 4th against Louisville, Clemson has gone just 6-5. This includes coming into the 2/21 college basketball free pick with back-to-back losses at Florida State and against Duke. The Tigers lost one of their leaders when Donte Grantham went down with a season-ending knee injury January 20th against Notre Dame, but the team is a decent 4-3 since which is an attribute to their depth.
The Tigers will need to break the psychological hold that the Hokies have on them as VT has won the last three meetings. That being said, each game has been decided by less than three points so it shows these two squads are very evenly matched. The Tigers had hoped to get redshirt junior Shelton Mitchell (11.8 ppg) back for tonight's contest but he's been ruled out after suffering a concussion a week ago against Florida State. This means the already thin Clemson lineup is even further outmatched against the Hokies tonight.
Can Virginia Tech Outman the Tigers?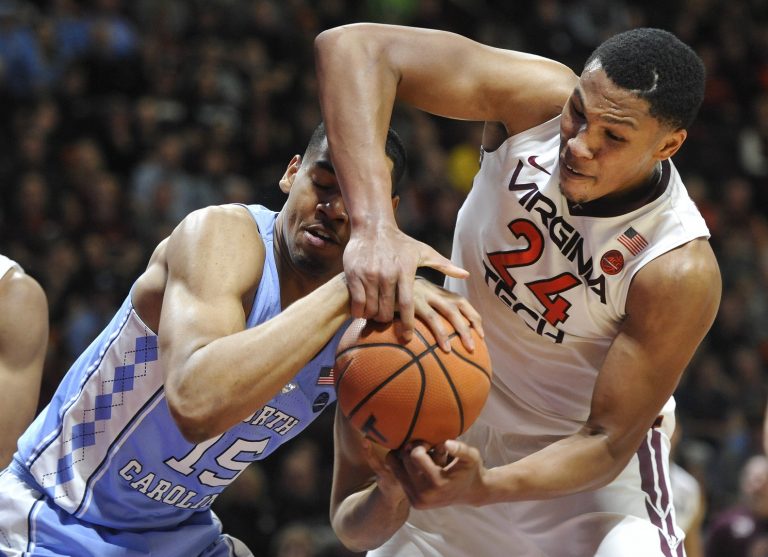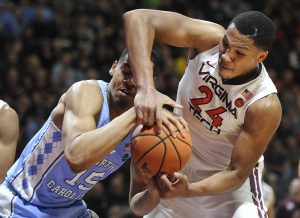 Mitchell's injury is not just devastating to the Clemson offense as he is their starting point guard, it's especially debilitating considering tonight's matchup against VT's Justin Robinson. The Hokies PG is widely considered the best at his position in the ACC. Robinson is capable of big games as he proved with 32 against NC State two weeks ago. 6'10" Kerry Blackshear could also have a big edge for the Hokies against an undersized Clemson front line. The Hokies also have 5th year Senior Devin Wilson back in the starting lineup and they are 3-1 since making the switch.
Overall the Hokies are surging towards a tournament berth as they've won six of their last eight which included 5 games on the road. The Cassell Coliseum is sold out tonight and a win over the ranked Clemson Tigers would be a big boost to the VT resume, especially with a non-conference RPI that is among the worst in the nation at 327th. The Hokies definitely like being at home in the 2/21 college basketball free pick, where they are 12-3 on the year – although they have dropped 2 of 4 on their own court.
2/21 College Free Pick Betting
Virginia Tech has a huge game tonight vs. Clemson. We currently give the Hokies a 45% chance to make the tournament.

VT Bracketology: https://t.co/EGe048UGUW

— TeamRankings.com (@TeamRankings) February 21, 2018
Clemson is 4-1 ATS their last five overall but just 1-5 ATS their last six road games against a team with a winning home record. Virginia Tech is 6-2 ATS their last 8 overall and the home court advantage is enough to make the difference tonight. If Clemson had Mitchell in the lineup they might be able to steal one but his absence is just too much on both ends of the court. VT gets their fourth in a row in the series.
Free Pick: Virginia Tech Hokies -4