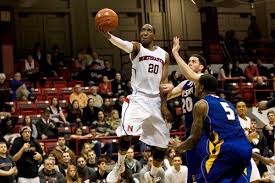 Our Kansas vs Northeastern preview and free pick has the Jayhawks, who are ranked 17th nationally, at either -6.0 or -6.5. This 2019 NCAA Tournament East Region First Round contest is scheduled for Thursday, March 21 at 4:00 pm ET. The fourth-seed Kansas Jayhawks (25-9) finished third in the Big 12 behind Texas Tech and Kansas State. In the Big 12 Tournament final, the Jayhawks lost to the Iowa State Cyclones 78-66. The 13th-seed Northeastern Huskies (23-10) finished second in the Colonial Athletic Association standings with Hofstra topping them by one game. But the Huskies took down the Pride 82-74 in the conference tournament final to earn a berth in the 2019 NCAA Tournament.
Kansas Jayhawks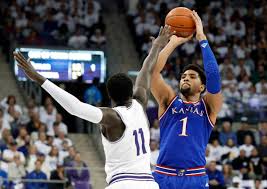 Our Kansas vs Northeastern preview notes that the Kansas Jayhawks have been hampered by the loss of center Udoka Azubuike. Azubuike, a double-digit scorer who played nine games and was then knocked out for the season. The Jayhawks do put three guys on the court who are averaging anywhere from 12 to 19 points per game. The top scorer for Kansas is forward Dedric Lawson, a double-double threat who's averaging 19.1 PPG and 10.3 APG. Guard Lagerald Vick, a 47% shooter from the field and 45% shooter from downtown, is averaging 14.1 PPG. Also key to the Jayhawks' success is guard Devon Dotson. Dotson leads the team with 3.6 APG and is third in scoring with 12.1 PPG. As a team, Kansas is shooting 46.2% from the field, 35% from the arc and beyond, and 69.7% from the charity stripe. They're averaging 75.4 PPG, 38.1 RPG, and 13.3 APG.
Northeastern Huskies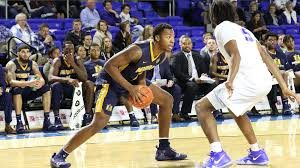 The Northeastern Huskies have been a sound shooting team, completing 48.2% of their field goals and 38.8% of their threes. They're also hitting 75.1% of their free throws. Northeastern is averaging 76.1 PPG. They've been good for 31.8 RPG and 14.3 APG. Out of conference play includes losses to Boston University (77-74), #16 Virginia Tech (88-60), and Syracuse 72-49. Earlier in the season, the Huskies did beat Alabama 68-52. Our Kansas vs Northeastern preview observes that senior guard Vasa Pusica (17.8 PPG, 4.2 APG, 49.7 FG%) can turn up the heat on opponents when needed. Northeastern depends upon its guards a lot. The team's top five scorers are in the backcourt. Along with Pusica, there's Jordan Roland (14.7 PPG, 2.4 RPG, 45.4 FG%), Shawn Occeus (10.1 PPG, 2.7 RPG, 39.5 FG%), and Bolden Brace (10.0 PPG, 6.0 RPG, 47.8 FG%). Brace leads the team in rebounds.
2019 NCAA Round One – Kansas vs Northeastern Preview Pick
Our Kansas vs Northeastern preview notes that the lack of a strong frontcourt means the Huskies will have to score consistently from the perimeter and by driving the basket. They are capable of both, but we think they'll run into trouble against the deeper and bigger Kansas Jayhawks. Kansas has been inconsistent, and they have struggled against some of the weaker teams. But we do think they will cover in this game. Our pick is the Jayhawks at -6.0.
Summary 2019 NCAA Round One – Kansas vs Northeastern Preview & Pick: Kansas Jayhawks at -6.0