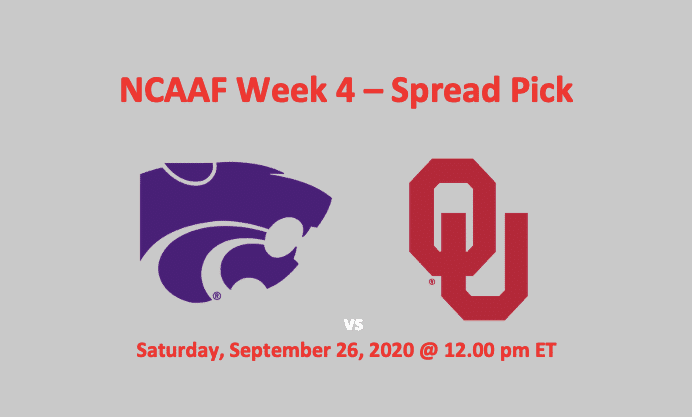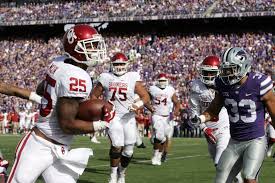 Our Kansas State vs Oklahoma pick for Saturday, September 26, 2020 offers the #3 Sooners at -27.5 (-110). The Wildcats come to this game with a 0-1 record. The Sun Belt West's Arkansas State Red Wolves beat KSU 35-31. That was on September 9. The Wildcats have not played since then. Also, on September 9, Oklahoma took down the Missouri State Bears 48-0. This is the first Big-12 Conference contest for both teams. The game will be played on the Sooners' home turf, Memorial Stadium in Norman, Oklahoma. Kickoff is scheduled for 12:00 pm ET>
Kansas State vs Oklahoma Pick – Stats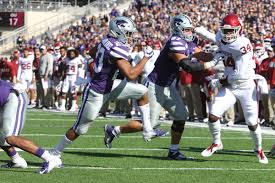 In their last 10 meetings, the Sooners have beaten the Wildcats seven times and two of their last three. However, they are 5-5 and 2-1 ATS. The average score over those 10 contests falls at 41.70 for Oklahoma and 24.70 for KSU.
The Wildcats have done well against Big-12 opponents, as they are 6-1 ATS in their last seven games. Also, in their last five contests on the road, Kansas State is 4-1 ATS. In their last eight games, the Sooners stand at 2-6 versus the point spread. Although Oklahoma is 1-5 ATS in their last six games against a Big-12 opponent, they are also 5-1 ATS in their last half-dozen games played in September.
Wildcats vs Sooners Spread Pick – Key Players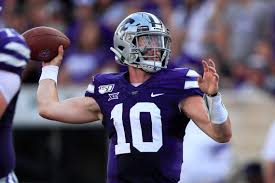 Our Kansas State vs Oklahoma pick find that Wildcat QB Skylar Thompson comes to this game with an injury but will most likely play. In his first game of this season, Thompson completed 17 of 29 (58.6%) tossing two TDs and getting sacked twice. In their initial game WR Chabastin Taylor and TE Briley Moore gabbed four and six passes each while accumulating 98 and 54 yards respectively. RBs Deuce Vaughn and Harry Trotter, who each have scored once, are solid. Against the Bears, Vaughn gained 47 yards and Trotter 43. On defense, LB Justin Hughes and DB Wayne Jones each have made five solo tackles and one AST.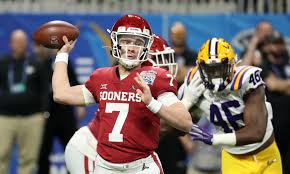 For Oklahoma, QBs Spencer Rattler and Tanner Mordecai have each thrown the ball 17 times completing 14 for 82.4%. Rattler has tossed four TDS and no interceptions, while Mordecai has thrown one scoring pass and an INT. WR Marvin Mims has grabbed one scoring pass, while wideout Charleston Rambo has been good for two TD receptions. Against the MSU Bears, Sooner RB Seth McGowan rushed for 61 yards on nine attempts. He averaged 6.8 YPA and scored one time. LB Brian Asamoah, who leads the team with seven total tackles, has one pass defended. DB Delarrin Turner-Yell has posted one INT.
Kansas State vs Oklahoma Pick – Final Word
Our Kansas State vs Oklahoma pick likes the Sooners at -27.5. They bring a dominant offense and defense into this game. Although we think that the Wildcats will score a few points, we doubt they will keep up with OU. The Oklahoma defense is superior to that of KSU, and their offense can be dominant.
Kansas State Wildcats vs Oklahoma Sooners Summary
Oklahoma Sooners at -27.5 (-110)