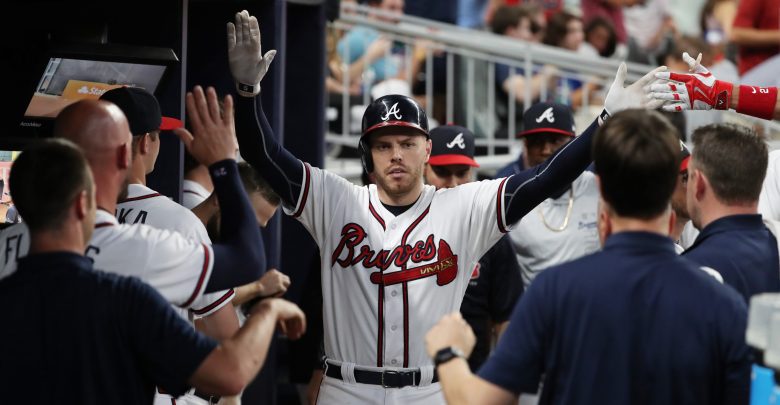 The June 19th MLB free pick kicks of a quick and interesting two game Interleague set between two red hot teams. The Braves have maintained their 3.5 game lead in the NL East thanks to winning 5 of their last 6 contests. Toronto meanwhile is a whopping 15 games behind in the two team AL East race, but they haven't folded the tent on this season with a 3-game win streak that includes victories in 7 of the last 10. On paper this contest means more for Atlanta, but oddsmakers have made the Jays the favorites on their home turf.
Atlanta Faces Their First Road Test In A While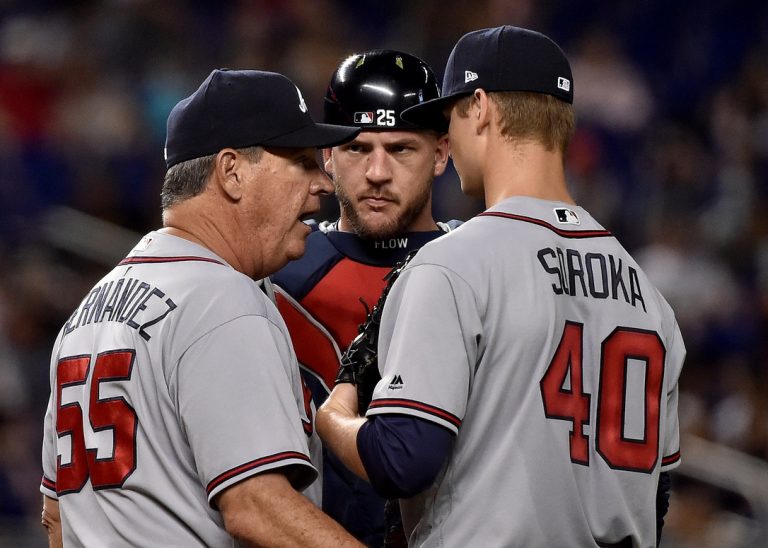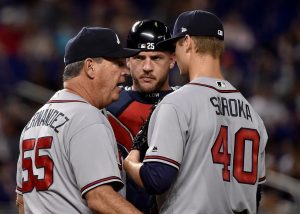 The Braves just wrapped up a very successful 5-1 home stand. Those wins came against the Mets and Padres however and Atlanta will be trying to conquer their road woes in the June 19th MLB free pick. Granted overall the Braves have been pretty solid away from SunTrust Park with a 21-16 record, but they have dropped 7 of the last 10 road tilts. Even though the Braves have the #5 offense in runs/game this year, scoring has been at a premium lately as Atlanta has put up 3 runs or less in 6 of the last 10 games. Nick Markakis is the only everyday player hitting above .300 over the last week as he's batted .333 with 2 doubles. Freddie Freeman does have 3HR over that span however.
One thing surprising about the Braves this year is that they also have a top 10 club in pitching ERA. Today's starter Michael Soroka (2-1, 2.57 ERA) has definitely helped that cause. In four starts this season, the righty has allowed an ER or less in three of them. The 20 year old is a Canada native so he'll be pitching in front of plenty of friends and family on Tuesday night as they make the long trek from Calgary. Soroka allowed just 1 hit his last start against the Mets and will look to continue that success tonight.
Toronto Has Been Impressive In Spite of Huge AL Deficit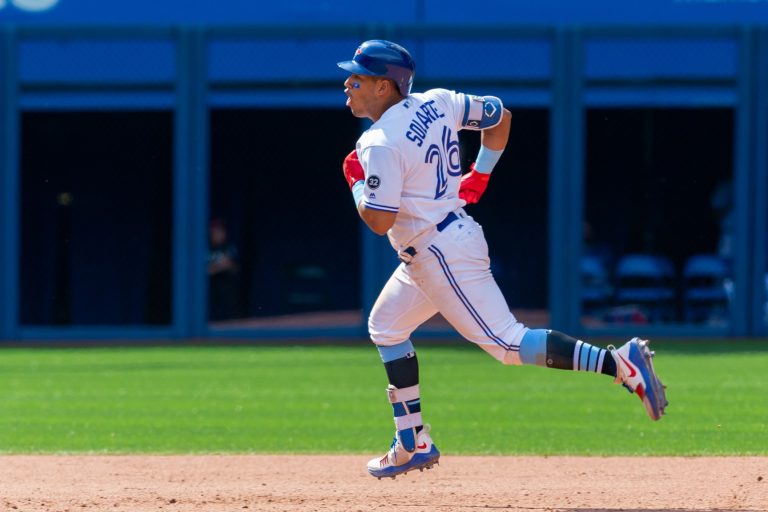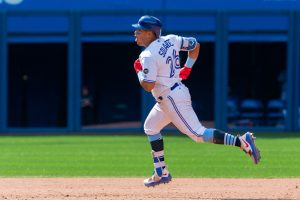 The Blue Jays got into some trouble early in the season and sadly for their fans that was all it took to fall behind almost an insurmountable amount in the AL East. Both Boston and New York are playing ball 25+ games above .500 on the season which makes Toronto's 33-38 record look like a rebuilding year. Even so, the Jays have trudged on and have won 7 of their last 10 games. The Jays just wrapped up a 3-game sweep of the Nationals but surprisingly that only pushed their home record to 19-19 on the season. The Jays can hit the long ball however as four different players have hit 2HR or more over the last week led by 3 from Yangervis Solarte.
The onus is going to be on Jaime Garcia (2-5, 5.71 ERA) to try and stop the Atlanta offense tonight. The LH has literally been up and down over his past 7 starts. Every other start over that span Garcia has allowed 1ER but in the alternating ones he's given up 4+ in each. The last time out was a 4ER performance over 5IP vs TB so that would mean Garcia is due for a 1ER allowed start in the June 19th MLB free pick. Atlanta batters have hit .302 against him in 32 career AB however.
June 19th MLB Free Pick Betting
Atlanta has a major advantage of having the Monday off day as they make the quick trip to Toronto. There's also better value at ATL +100 compared to the inconsistent Garcia. Toronto has played well lately, but the Braves have a promising young starter on the mound and should be focused as they head right back home after tomorrow's tilt.
Free Pick: Atlanta Braves +100