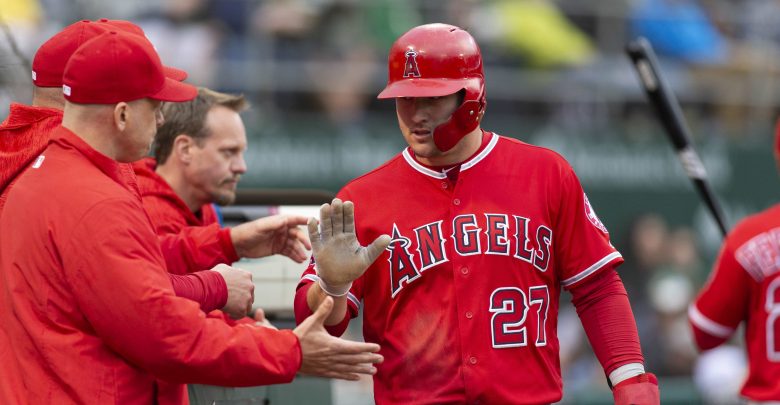 Easily the best value in the June 17th AL free pick afternoon slate is the Angels costing us -120 against Oakland. The two teams have split the series so far and this game actually means less than you'd think for LAA who are already 8.5 games back in the AL West. Even so, both teams send shaky pitchers to the mound and the A's have lost 4 of their last 5 – only bested by the Angels who have lost 5 of 6. Looking a bit deeper, is there any value on either team today?
What Happened to the Angels?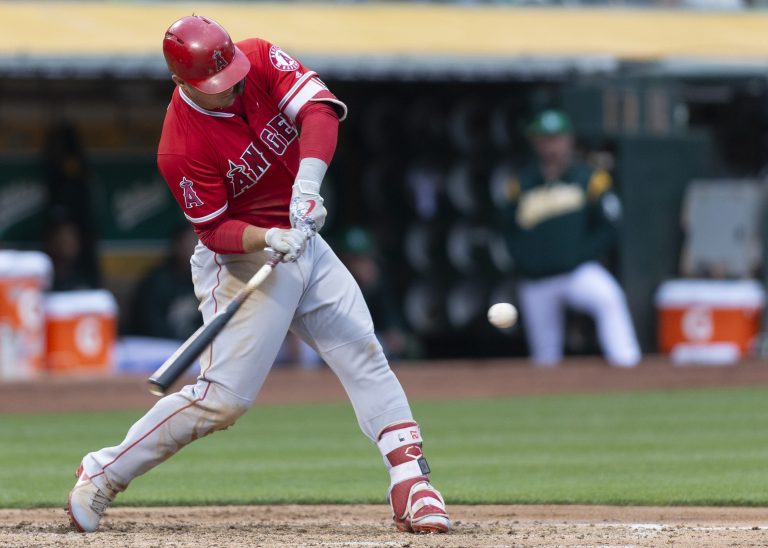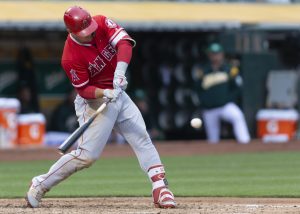 Today the Angels ironically wrap up a road trip from Hell in in which they won the first two in Minnesota but have since dropped 5 of 6 in Seattle and at Oakland. The offense has been a bit banged up which continues to trend into the June 17th AL free pick. Zack Cozart is out indefinitely with a shoulder issue but Kole Calhoun and Justin Upton are both 50/50 to play this afternoon. Regardless, the Angels could be a solid bet today solely on the bat of Mike Trout. The perennial all-star is 4-6 in the series and has gone 3-4 with 2 doubles in his life against today's Oakland starter Daniel Mengden. Is today the day LA gets back on track?
One of the major reasons today's line of 8.5 looks a bit low is because of the pitching matchup. The Angels side of that duel features Andrew Heaney (3-5, 3.68 ERA) whose numbers include two outings of 5ER allowed over his last three starts. One of the factors on the Angels side today though is how the left hander has been in those other starts – six games with 1ER or less out of the last 9 outings. In a small sample size, Heaney has dominated Oakland too, holding them to a .103 average in 29 total AB. Those numbers came in a 2-hit, 10K performance last August 28th.
Can We Back Oakland In the Battle of the Suddenly Bad?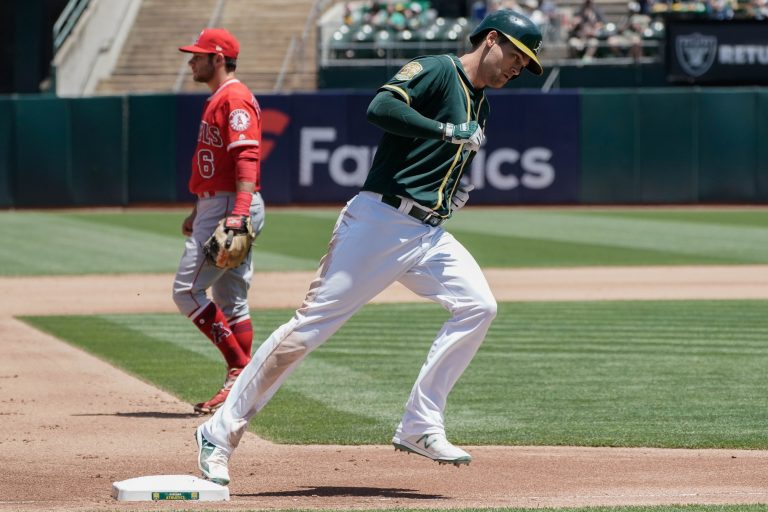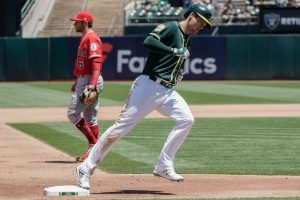 The Angels are looking like a great bet in the June 17th AL free pick so what can Oakland do to swing things their way at +100? For one, they were 6-4 winners last night thanks to a 4-run sixth inning and a 3-3 night from Chad Pinder including a triple and his 6th HR of the year. The A's might not have put up many numbers in the W column, but they do score some runs even in losses tallying at least 3+ in 8 of the last 9. Besides Pinder, Matt Chapman is hot for the Athletics with a .538 average over his past 7 days. He's also probably out today with a hand injury so the A's are even more depleted.
Daniel Mengden (6-6, 3.90 ERA) doesn't install a whole lot of confidence on the mound after his last two outings which includes 12 ER allowed in just 8.2 IP. One of the reasons the A's could have value today though is because how Mengden pitched before that. In five starts from May 4th to May 26th the right hander allowed 4ER in 39 IP. If he can get past Trout, Mengden can pitch the Athletics to victory today.
June 17th AL Free Pick Betting
As expected the Angels are a very popular bet today with 80% on the visitors as the 4th most popular wager of Sunday afternoon. Both pitchers have been up and down, but the Angels offense has had more positives lately than Oakland's. The A's are a game under .500 at home whereas Los Angeles is actually 25-13 on the road. The Angels are a bit weary after wrapping up a 9 game road swing, but home is just a hop, skip, and a jump away. Why not go home with a W?
Free Pick: LA Angels -120