Free Expert Sports Picks
NHL Picks
Wednesday October 2nd NHL Free Betting Pick: Sharks at Golden Knights
Home Ice Appears to Be The Key for Las Vegas on Opening Night
Vegas is always an electric atmosphere but that's definitely the case inside T-Mobile Arena as the October 2nd NHL free betting pick kicks off the season. The hometown Golden Knights are huge -177 favorites as they host San Jose, up from a -150 open. The Sharks however are the team that booted Vegas from the playoffs a season ago – does that help (or hurt) their cause as +145 underdogs Wednesday?
Sharks In a Tough Spot on the Road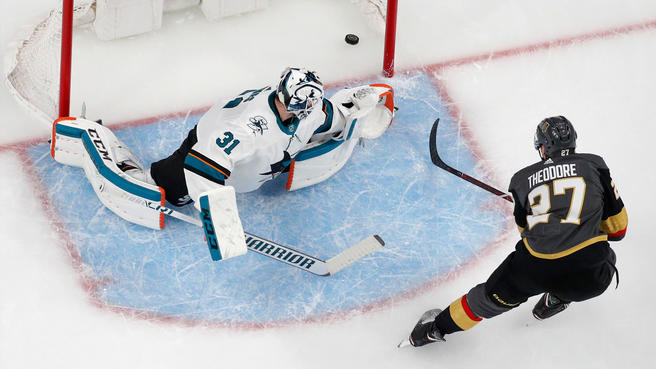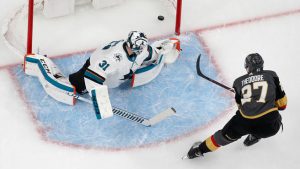 These two teams are very familiar with each other after facing off twice in the last 3 preseason games. They'll also continue to be 'acquaintances' as they head to San Jose for a game on Friday. That doesn't mean these squads are friends though as evidenced by Vegas' 5-1 win in the preseason finale – a game that included 114 total penalty minutes.
San Jose scored a crucial 2-1 OT win in Las Vegas in Game 6 of last year's Western Conference opening playoff series. They also won 3-2 at T-Mobile on January 10th which gives the Sharks value ahead of the October 2nd NHL free betting pick. There's not a whole lot to be confident about after the preseason finale though as the Golden Knights got the big home win with both squads basically doing a dress rehearsal for the regular season.
Wednesday marks the debut of Logan Couture as captain of the Sharks, taking over for Joe Pavelski who is off to the Stars. Couture has 6 points in 8 career games vs. Vegas. San Jose will be without Evander Kane however as he serves a suspension for abuse of an official – that came in a preseason game. One person who will be playing is goaltender Martin Jones. The veteran allowed 4+ goals in 4 of 6 games vs. the Blues in the conference finals a year ago.
Vegas Ready to Roar in Home Opener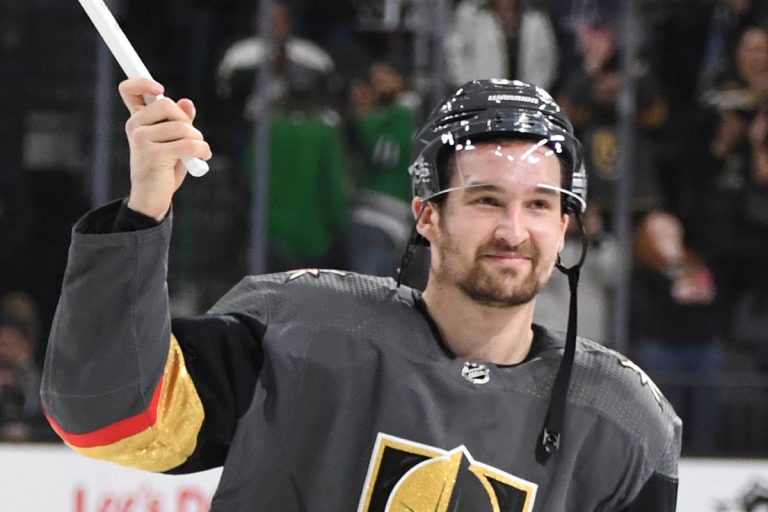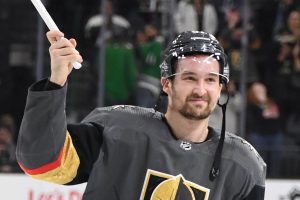 The Golden Knights were 29-10-2 at home in their inaugural season in 2017. That regressed, but only slightly, a year ago as Vegas went 24-12-5 at T-Mobile last season. Vegas has a steep price tag at -177 in the October 2nd NHL free betting pick. The puck line does have good value at +135 though, especially the way Vegas played vs. San Jose in the preseason finale.
Vegas is +375 to win the West, tops in the conference. They have two deep lines that include wingers Jonathan Marchessault and William Karlsson as well as a possible trio of Paul Stastny, Max Pacioretty, and Mark Stone – who will all be better in their second season together. San Jose meanwhile has to try and get by without Pavelski, and piece together Joe Thornton as he begins his age 40 season.
It's Marc-Andre Fleury in net for Vegas Wednesday. The veteran did hold San Jose to 5 goals in 3 games at T-Mobile in last year's playoffs. He also started the 2018 season a bit slow though, giving up 4+ goals in 3 of his first 4 starts.
October 2nd NHL Free Betting Pick
Vegas is so confident going into this one that they actually are bummed out that the agitator Kane won't be in the lineup for the Sharks. The Golden Knights went 5-2 in the preseason and even though they are a very popular bet Wednesday – should by all accounts dominate.
Pick: Golden Knights PL (-1.5) +135