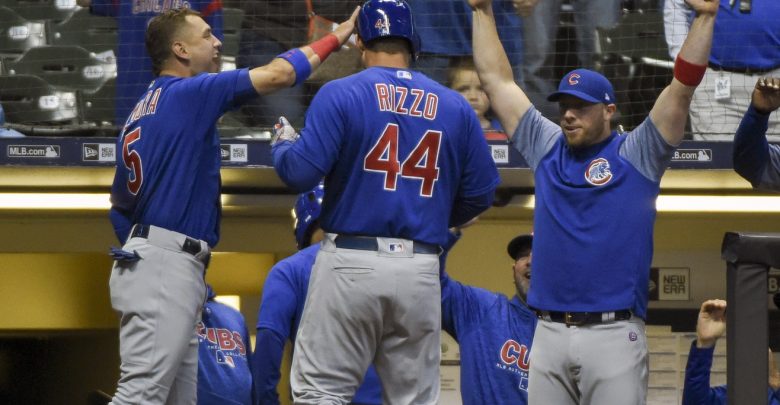 The NL Central division lead could flip-flop over the next week as the Cubs continue their 9 game series over a combination of Milwaukee and St. Louis. Chicago is back in the lead by a 0.5 game after an exciting 7-2 win in 11 innings over the Brewers on Monday. Milwaukee will try to climb back in the division lead with a win in the June 12th NL free pick. The Brew Crew are listed as slight -116 favorites over the Cubs and 'Wild Thing' Tyler Chatwood – is Chicago the better wager?
Cubs Look for Stability From Chatwood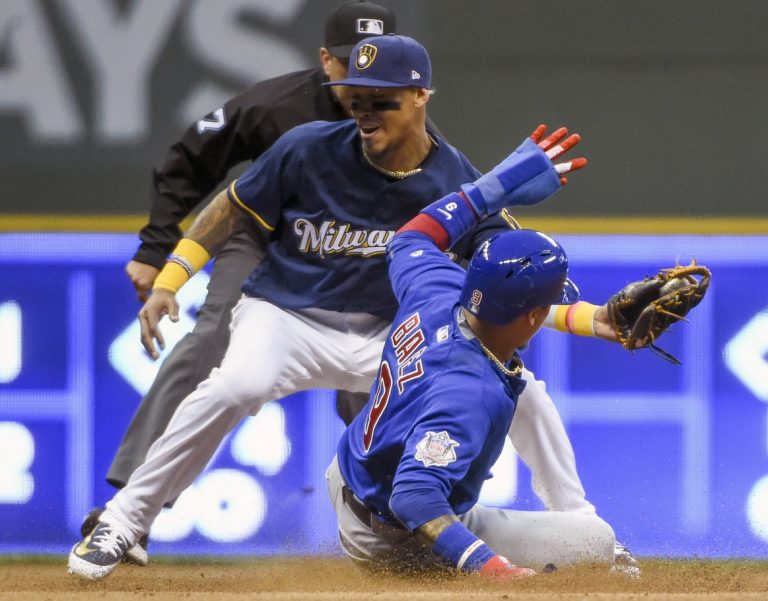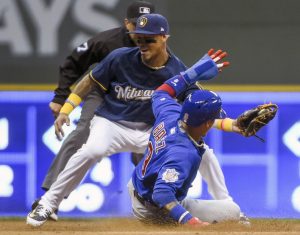 There's been one obvious thing that has plagued Tyler Chatwood so far in 2018 and that's walks. The Cubs right hander has a mediocre 3-4 record with a 3.86 ERA but those numbers actually look good when you consider he has a 20.7% walk rate. Chatwood has 56 walks on the year, 13 more than the next closest pitcher. Chatwood plays with fire putting that many people on base, but he's somehow survived in allowing just 3ER his last two starts. The Cubs got two SO innings out of reliever Randy Rosario last night, which could have preserved their bullpen despite an 11 inning affair. The Cubs relievers better be ready to go in the June 12th NL free pick because Chatwood has only pitched out of the fifth twice in his last 7 starts.
Don't get too overworked about Chicago's 7-run output last night as they managed just 2 through the first 10 innings of the game. The Cubs managed just 6 runs over the weekend against Pittsburgh so their #3 offense in runs/game, BA, and OPS could be very overrated right now. Here's the thing though, the Cubs have won three of four despite not tearing it up at the plate. Oddsmakers are expecting a decent offensive showing Tuesday night setting the total at 9.5. Could tonight be the night Kris Bryant breaks out of his funk? The Cubs star hasn't went deep since May 14th, but he's 6-18 (.333) with 3HR in his career against Milwaukee starter Chase Anderson.Ben Zobrist could also be in for a big night as he's 9-17 (.529) with 3HR against the Brewers righty.
How Do Brewers Bounce Back From Devastating Loss?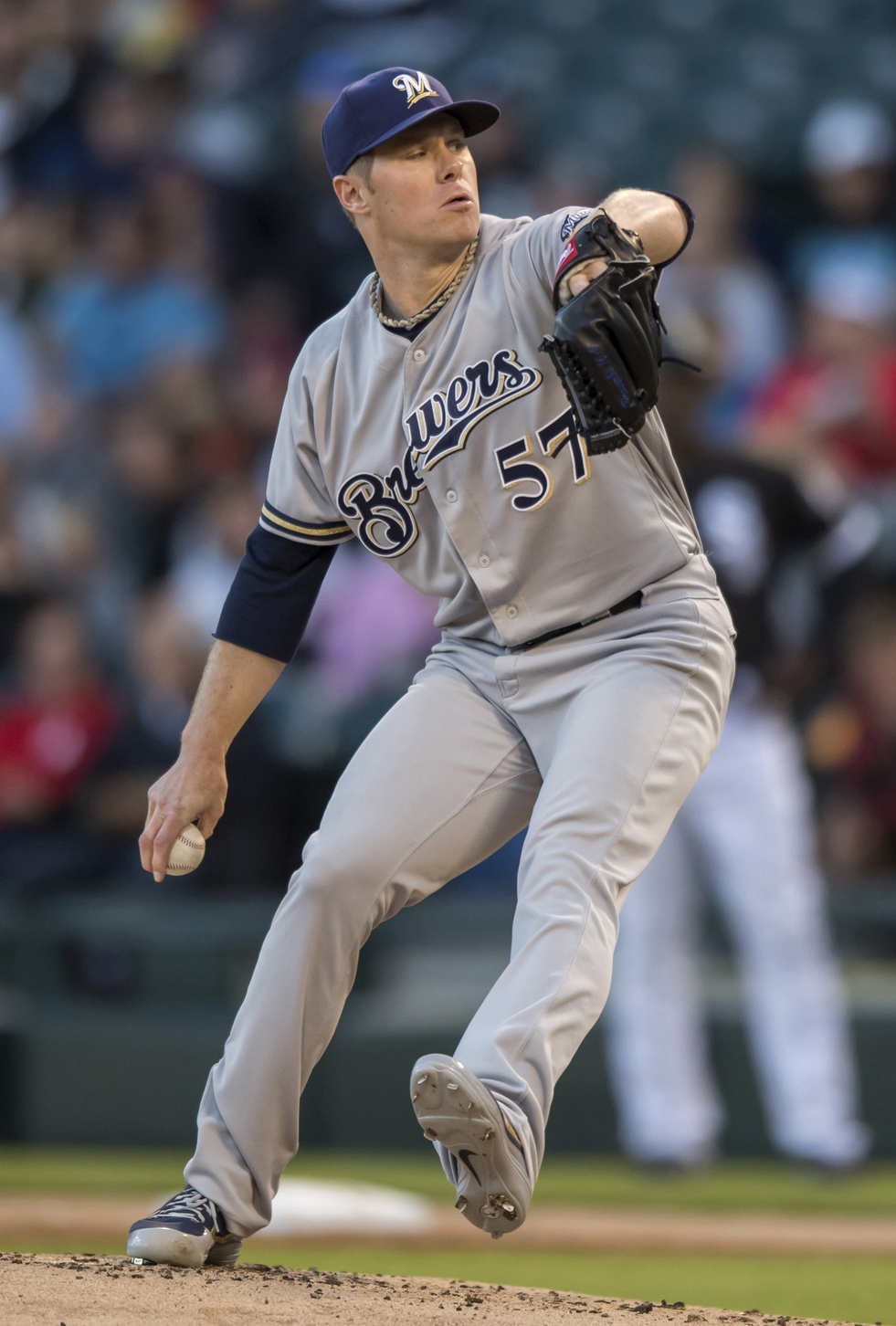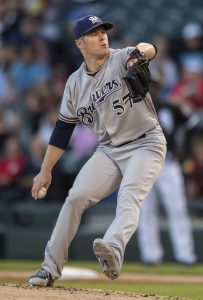 Milwaukee had last night's game in hand and could have built on their lead in the Central. The Brewers had a 2-1 lead in the 8th with Josh Hader on the mound, a lefty-lefty matchup that Heyward ultimately won with a run scoring single to RF. Chicago went on to score 5 in the 11th and Milwaukee dropped to 21-1 when Hader appears in a game. Do the Cubs have unbridled confidence now that they know they can get to the Brewers top ranked bullpen, or is it business as usual if Milwaukee is able to get a lead tonight?
Perhaps a bigger issue for the Brewers in the June 12th NL free pick besides their bullpen losing a lead is their bats going cold. Milwaukee scored 26 runs over the weekend against Philadelphia. Another thing they might want to do is beat the Cubs, who the Brewers are now 1-8 against this year. Can Anderson get it done on the mound? He's allowed 3+ ER in five of the last six games. This will already be Anderson's third start against Chicago in 2018 and he's fared well, allowing only 3 total ER in 13 IP.
June 12th NL Free Pick Betting
Surprisingly enough, the public bettors are loving Milwaukee tonight in spite of their 1-8 record against the Cubs this season. It makes sense, Chatwood's struggles with control are well documented. Either way, he hasn't pitched that horribly lately but there really is value in both teams on a line that keeps shifting. Chicago is listed at -107, Milwaukee -103. Ride the Cubs until Milwaukee proves they can beat them.
Free Pick: Chicago Cubs -107