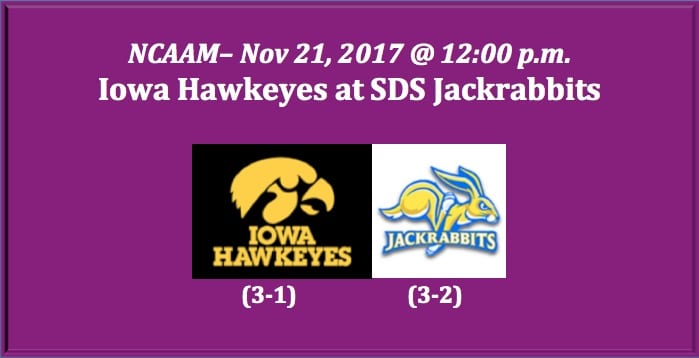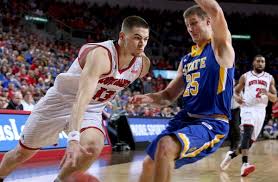 The Iowa Hawkeyes (3-1) and South Dakota State Jackrabbits (3-2) meet at 12 p.m. E.T. today in the Cayman Islands Classic. The two teams played on Monday, as the Jackrabbits lost to Wyoming 77-65. Reed Tellinghuisen scored 16 points for SDS. Iowa also lost on Monday in the Cayman Islands Classic, as Louisiana-Lafayette beat them 80-71. Isaiah Moses was good for 24 points in that game. Our Iowa plays South Dakota State 2017 college basketball free pick has the Hawkeyes at -4.5 and the over/under at 151.0.
Iowa Hawkeyes Overview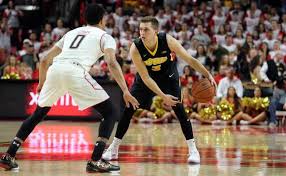 The Hawkeyes will look to sophomore guard Jordan Bohannon (12.5 PPH, 5.0 APG, .351 FG%) to set up players like inside threats Tyler Cook (10.8 PPG, 6.3 RPG, .609 FG%) and Luke Garza (10.0 PPG, 8.0 RPG, 560 FG%). Guard Isaiah Moses leads the team in points per game with 16.3 and in three-point percentage with .500 mark. Iowa is shooting a strong 49% from the field and solid 41% from downtown. They are a bit deficient at the charity stripe, as they stand at 66%. Their 86 PPG, 20 APG, and eight SPG are important stats when it comes to this matchup.
South Dakota State Jackrabbits Overview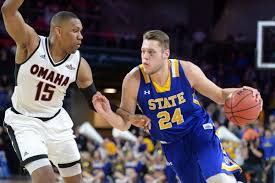 The Jackrabbits will look to junior forward Mike Daum (19.0 PPG, 10.4 RPG, 403 FG%) to score and control the boards. He'll be especially valuable if he can get to the foul line, as he has a success rate of .829. Freshman guard David Jenkins Jr. (12.6 PPG, .395 FG%, .500 3PT%) is a solid shooter, while guard Reed Tellinghuisen (10.4 PPG, 6.4 RPG, .432 FG%) offers a fine outside/in game. Also a threat from the outside and also inside is guard Tevin King (6.8 PPG, 5.6 RPG, .520 FG%). This team has a very good free throw success rate of 72%, but is lacking from the court, hitting 39% of its field goals and 39% of its threes. They are averaging 73 PPG, 14 APG, and four SPG.
Three Major Takeaways
Here's our trio of takeaways for our Iowa plays South Dakota State 2017 college basketball free pick:
Iowa dominates from the field; SDS from the free throw line
Iowa also dominates in PPG, APG and SPG
SDS needs to make inside game pay off big to win
Our Hawkeyes at Rabbits Cayman Islands Classic Picks
As we look at this contest, we're struck by how many specific statistical categories are dominated by the Hawkeyes. If Iowa goes cold from the field, then this game becomes a tossup. The teams are fairly equal under the boards, but the Hawkeyes have an edge outside. Our Iowa plays South Dakota State 2017 college basketball free pick is the Hawkeyes at -4.5. We like the under at 151.0.
Iowa at South Dakota State Cayman Islands Classic Picks: Iowa at -4.5 and under 151.0