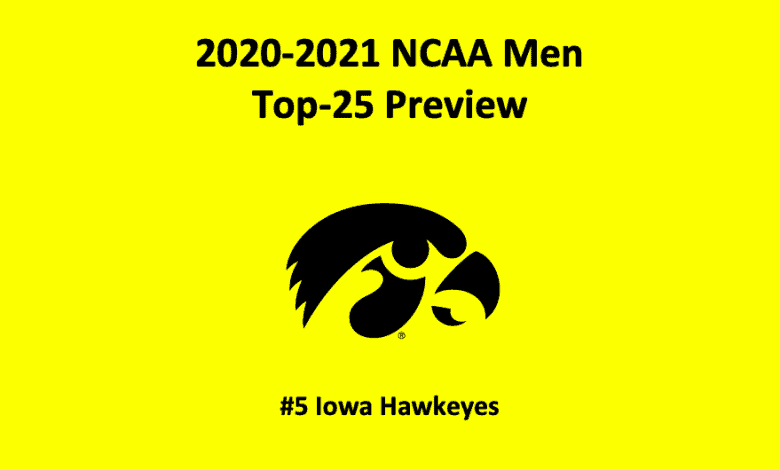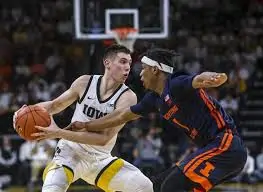 Our Iowa basketball preview 2020 – 2021 observes that the Hawkeyes could be a major contender this season. Last year in the Big Ten, a conference where up to seven of its 14 teams may find themselves simultaneously in the AP Top 25, Iowa finished a strong fifth, tied with three other teams. Posting a 21-10 overall record and an 11-9 conference mark, this team had an up and down season. After starting out at 6-3, they then went 11-2. However, over their final 11 games, the Hawkeyes ended up being a disappointing 5-6. For coach Fran McCaffery and team, 2019 – 2020 was a tough season when it came to consistency.
Stats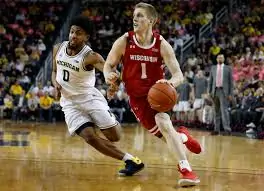 Statistically, there was some good news, especially on offense. The team's scoring offense came in at 77.7 PPG (29th Nationally, 1st Big Ten) and their field-goal percentage was 45.1% (107th Nationally, 3rd Big Ten). The Hawkeyes were sound from the charity stripe, hitting 75.0% (53rd Nationally, 4th Big Ten), and they were solid when it came to playmaking, creating 17.4 APG (6th Nationally, 2nd Big Ten). However, on the other side of the ball, Iowa often struggled as they were ranked nationally 257th in scoring defense and 185th in field-goal defense. In the conference in both of those categories, the Hawkeyes were ranked 13th in a field of 14 teams.
Iowa Basketball Preview 2020 – 2021 – Players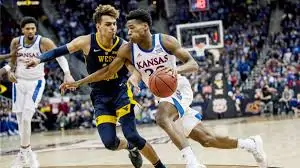 For Iowa, the return of senior center Luke Garza is huge. Garza, who was Big Ten Player of the Year last season, is a potential double-double threat. At 6-11, he's a fine offensive and defensive presence and a team leader. The Hawkeyes come into this season minus three forwards including Ryan Kriener (7.7 PPG). Sophomore Jack Nunge is the only other frontcourt player besides Garza who has any college experience. And that experience is, in essence, five games. Four freshmen forwards join the club, and we can expect at least two of them to play substantial minutes. On the other hand, the backcourt sees five experienced guards return, including junior Joe Wieskamp and sophomore CJ Fredrick. The third man in to complete the starting trio will most likely be senior Jordan Bohannon. We also anticipate sophomore Joe Toussaint and junior Connor McCaffery enjoying more playing minutes this season.
Frontcourt
The Iowa paint will be under the command of Garza. Last season, he averaged 23.9 PPG and 9.8 RPG. Added to that are 1.8 BPG. He's the type of player that instantly makes a club a big-time contender. Along with his Big Ten honor, Garza gathered in many more accolades in 2019 – 2020, including First Team All-American, NCAA Center of the Year, and runner up for National Player of the Year. Still, carrying a team into the fray for a national crown is a lot to ask of one player. Joining him will be Nunge. Nunge, who like Garza is also 6-11, played just five games last year. In that short length of time, he averaged 5.0 PPG and 3.8 RPG. The Garza/Nunge combo gives the Hawkeyes a substantial physical presence inside, but it also limits the frontcourt's mobility. This frontcourt is thin. Freshmen Keegan Murray and Kris Murray and red-shirted freshman Patrick McCaffery may see action off and on.
Backcourt
Our Iowa basketball preview 2020 – 2021 notes that guards Joe Wieskamp and CJ Fredrick and their shooting prowess from beyond the arc are a big factor when it comes to freeing up Garza in the paint. The duo hit 99 threes last year, sinking 39.2% of their attempts. Fredrick had a stellar year from downtown, ranking seventh in three-point percentage. He averaged 10.2 PPG, while Wieskamp was good for 14.0 PPG as well as 6.1 RPG. Point guard Jordan Bohannon starts at the third and final guard spot. Bohannon is a fine scorer and playmaker. If he stays healthy, this will be a fine offensive backcourt. Last season, in 10 games, Bohannon averaged 8.8 PPG and 3.3 APG. We can also expect to see sophomore Joe Toussaint in the mix. Last year, he scored 6.5 PPG, 2.9 APG, and 2.0 RPG. Also, ready to go is Connor McCaffery, a red-shirted junior who averaged 6.2 PPG, 4.0 RPG, and 4.0 APG. Both Connor and Patrick are coach McCaffery's sons.
Hawkeyes – Make or Break for 2020-2021
Our Iowa basketball preview 2020 – 2021 finds that last season this team's transition defense was awful. In this category, the Hawkeyes were ranked 322nd in the country by Synergy as opponents scored 1.080 PPP in transition. In addition, when an opponent shoots, coach McCaffery tends to have his guards break early, which often allows the opponent to grab the rebound and take another shot. Often his focus on offense, limits his team's defensive effectiveness. It's a tradeoff that can have devastating effects, especially in the latter part of a game or season when stout D can help slow the game down and limit point production. We don't see this changing this season, and that means there's a good chance that this Iowa team will peter out in the last part of the season.
Iowa Basketball Preview 2020 – 2021- Final Word
Garza is one of the best post-up-players in the game. He battles hard inside, establishing position, and pounding the boards. Our Iowa basketball preview 2020 – 2021 notes that the center is a game-changer. And although he has some sound talent around him, there are major concerns about this team when it comes to depth, experience, and defense. It doesn't help that Iowa is in a very tough conference. Still, as long as Garza can keep pace, this Hawkeye team will be competitive.
Iowa Hawkeyes – 2020-2021 NCAA Projection
Big Ten Finish – Tied for Third
NCAA Tournament Result – Sweet 16