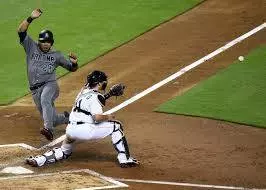 The Arizona Diamondbacks (34-23 Overall, 13-15 Away) will try to get back on the winning track after losing to the Miami Marlins (22-31 Overall, 12-16 Home) last night 7-5. The Diamondbacks are tied with the Colorado Rockies for second in the NL West, one-half game behind the Los Angeles Dodgers. They have the third-best recornd in the league. The Marlins are fourth in the NL East and 12 games behind first-place Washington. They have the third-worst record in the National League. This Diamondbacks play Marlins 2017 MLB free pick offers Arizona at +106 and Miami at -116. The over/under is at 8.5 runs with the over being posted at -102 and the under at -112.
Pitching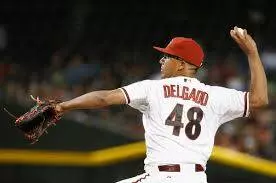 Right-hander Randall Delgado (1-0, 3.47) will start for the Diamondbacks. Delgado became a part of the Arizona starting rotation on May 24. In his two starts this season, his ERA is 1.86. In his last start, where he got no decision, he gave up one run on five hits over 5.2 innings, striking out eight and walking none. Delgado, who for much of his career has been a reliever, has made 252 appearances earning a 28-27 with a 4.10 ERA. Only 50 of those appearances have been starts and he's made only five starts in the past three seasons.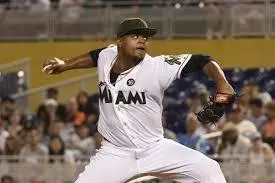 Edison Volquez (1-7, 4.44 ERA), a righty, gets the start for the Marlins. He will be looking for his second win of the season. He notched his first win of the season on May 29 against the Philadelphia Phillies when he gave up one run, on three hits over six innings. In that win, he had four strikeouts and allowed two walks. Over 10 career starts versus the Diamondbacks, Volquez, is 2-2 with a 3.94 ERA. At home this season, he's recorded a 3.43 ERA.
Hitting
The Diamondbacks' Paul Goldschmidt (.307 BA, 13 HR, 43 RBI) has been struggling as of late, hitting just .213 over the last seven days. Last night he did go .500 with a homer, two hits, one RBI and one run. Arizona needs his bat to be active today. David Peralta (.313 BA, 4 HR, 12 RBI) has been hitting well, posting a .364 mark for the week. He's a left-handed hitter, which may serve him well as Volquez has struggled versus lefties. They're batting .300 against him. Arizona has Peralta and five more on their roster. Arizona has score the third most runs in the league and allowed the fourth least for a run differential of +53.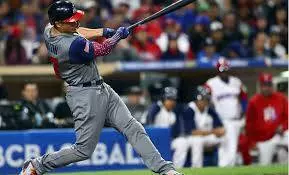 The Marlin run differential is -23, but they are just about in the middle of the league in both runs scored and runs allowed. Last night, Miami's Giancarlo Stanton, Justin Bour and Christian Yelich all smacked homers. Bour has been on fire. In May, he led the league in round tripper with 11. All but one of those homers came against relievers. Marcell Ozuna (.319 BA, 14 HR, 39 RBI) and J.T. Realmuto (.300 BA, 4 HR, 20 RBI) are tops in batting average while Stanton (.286 BA, 15 HR, 39 RBI) is second on the team in homers and tied for first in runs batted in.
Diamondbacks Play Marlins 2017 MLB Free Pick
The Diamondbacks took the first game in this series and then the Marlins followed up with a win last night. Today is a whole other day. Our Diamondbacks play Marlins 2017 MLB free pick is Arizona at +106. We think the Diamondback hitters, especially those lefties, will do well today and Delgado will build on his last start. Game time is 4:10 p.m. E.T.
Diamondbacks Play Marlins 2017 MLB Free Pick: Diamondbacks at +106