The #14 seed Tar Heels will meet the #11 Hokies when the teams meet up in the March 10th North Carolina vs Virginia Tech betting prediction. UNC isn't used to playing this early in the conference tournament, having not yet posted a losing record in Roy Williams' tenure with the team. The 13-18 Tar Heels have a lot of work to do if that streak is going to hold up.
Virginia Tech is kind up up against it here as +4.5 underdogs despite being seeded higher. VT has lost 8 of their last 10 at the same time that North Carolina seems to be finding a groove. The game being held in the Greensboro Coliseum, under an hour from Chapel Hill, doesn't help the Hokies 'neutral site' advantage either.
Tar Heels Finding Their Offensive Groove?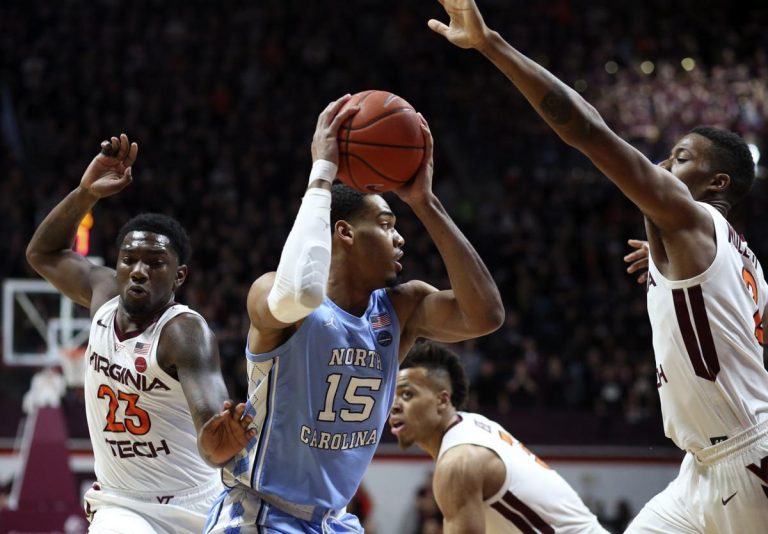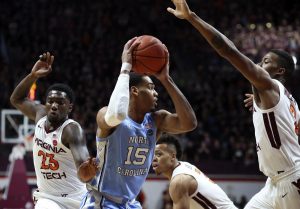 One of the Tar Heels biggest weakness has been being streaky this season – and not in the good way. UNC has losing streaks of 4, 5, and 7 on the season but could be trending upwards heading into the March 10th North Carolina vs. Virginia Tech betting prediction.
North Carolina did lose to arch rival Duke their last time out 76-89 as +10.5 road underdogs. The 'Heels had won three straight prior to that though while scoring 83+ points in each game. A win vs. Virginia Tech on Tuesday night would draw a meeting vs. #6 Syracuse the next round – a team the Tar Heels beat 92-79 on February 29th.
6'9″ F Garrison Brooks is going to be a huge problem for Virginia Tech in this one as he has posted 25+ points in four straight games – while grabbing 13+ boards in 2 of the last 3. Cole Anthony had 25+ points and 7+ assists in wins over Syracuse and Wake before the Duke loss to end of the regular season.
How Can the Virginia Tech Offense Keep Up In This One?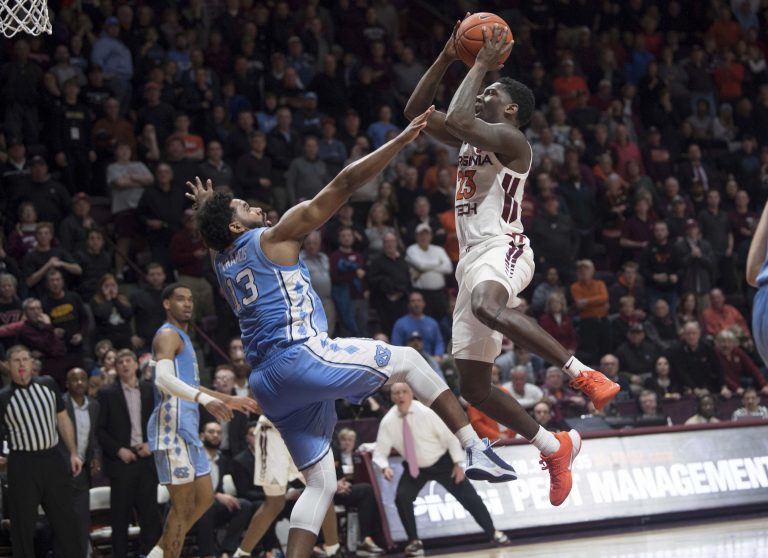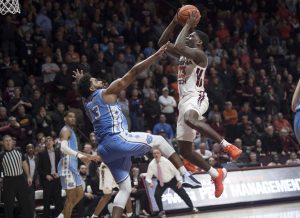 North Carolina had two 92+ point outputs and three of 85 as they wound down the last four games of the regular season. Heading into the March 10th North Carolina vs. Virginia Tech betting prediction the Hokies have been held to 56 points or less in 3 of their last 4.
Also even though this matchup is a 'neutral site' game for the ACC Tournament, Greensboro is a short commute from the North Carolina campus. The Hokies went just 3-7 on the road this season and have dropped 6 straight away games – 4 by double figures.
What Virginia Tech does have in their pocket is a 79-77 double OT win over North Carolina on the season that came on a Tyrece Radford winner with just 0.4 left. Brooks still had 28/13 for the Tar Heels though as they also played without Anthony as well as 12 ppg and Sr. leadership of Brandon Robinson. The 3rd leading scorer for UNC took an elbow vs. Duke last game and although he returned his status is still up in the air for the opening round.
March 10th North Carolina vs Virginia Tech Betting Prediction
These two teams appear to be evenly matched as they battled to double OT during their only regular season meeting. That was in Blacksburg though with VT being a 7 point favorite. UNC was also missing 2 of their top 3 scorers in that January 22nd meeting. The line has jumped 2 from a -2.5 UNC open but it still looks like Carolina has just too many offensive advantages in this one as well as some intangibles such as travel distance.
Pick: North Carolina Tar Heels -4.5