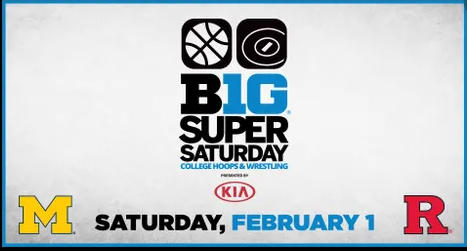 The Rutgers at Michigan basketball free pick will go down in Madison Square Garden as part of the Big Ten Super Saturday series. That gives the Scarlet Knights an edge, considering they had gone just 1-4 on the road this season. Rutgers has entered the top 25 and are gearing towards their first NCAA tournament in three decades.
The Wolverines are in a skid, but did get back in the win  column last game, albeit against Nebraska as a -4 favorite. Michigan has also won all 7 meetings since 2004 against Rutgers and are listed as -1.5 favorites Sunday. There seems to be value on both teams here.
Rutgers the Play Here?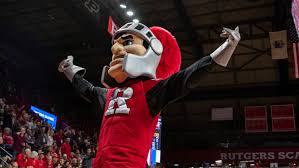 Rutgers will essentially get two home games vs. Michigan this season considering they'll host the Wolverines again on February 19th. Although the Rutgers at Michigan basketball free pick is a "neutral site" game, it's less than an hour drive from the Scarlet Knight's campus to Madison Square Garden. Michigan has to travel 600 miles for this tilt.
Expect a great turnout from Rutgers faithful on Saturday in this resurgent year. The Scarlet Knights can already match their conference win total from a season ago with a victory of Michigan. Rutgers has gone an amazing 15-0 at home on the year so playing in front of an energetic crowd definitely gives them an edge.
Rutgers has two blemishes in their last 10 games, a 6 point loss at Iowa and falling by 3 at Illinois. Those are still two decent outings in a couple of toughest places to go in and get a win. Rutgers has bounced back with two wins in a row, and has shown great depth in coming into a tie for 2nd place in the conference. Four Scarlet Knights players went for double digits in the win over Purdue on Tuesday.
Michigan Gets Help Saturday, But Will It Be Enough?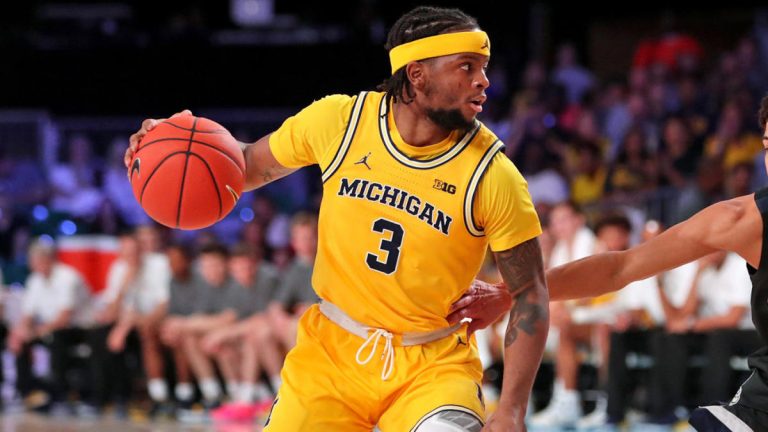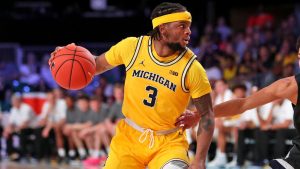 Juwan Howard gets Zavier Simpson back in the lineup for the Rutgers at Michigan basketball free pick after he was suspended last game. Unfortunately for Wolverines backers, Isaiah Livers will probably not be available after aggravating a groin injury two games ago vs. Illinois.
The Wolverines could use all hands on deck as they try to stay unbeaten in the all-time series vs. Rutgers. Michigan did bounce back into the victory column last game, but that was against the 2nd worst team in the conference in Nebraska. Even so, it was nice to see a 79 point outing from the Wolverines while they were also missing their two best players. Eli Brooks stepped up with 20 and Franz Wagner added 18 as Michigan showed some nice depth.
The Wolverines did lose 5 of 6 prior to the win in Lincoln however. They've tumbled out of the top 25 and are now 3-6 in the conference.
Rutgers at Michigan Basketball Free Pick
Rutgers does have a complex going in never having beaten Michigan in program history. What a great time to break that streak though, in front of what should be a very friendly Madison Square Garden crowd. If this game were being held at the RAC in New Jersey, you'd have to think the Scarlet Knights would be a minimum of a 5 point favorite. Getting points offers a great opportunity on Saturday.
Pick: Rutgers +1.5