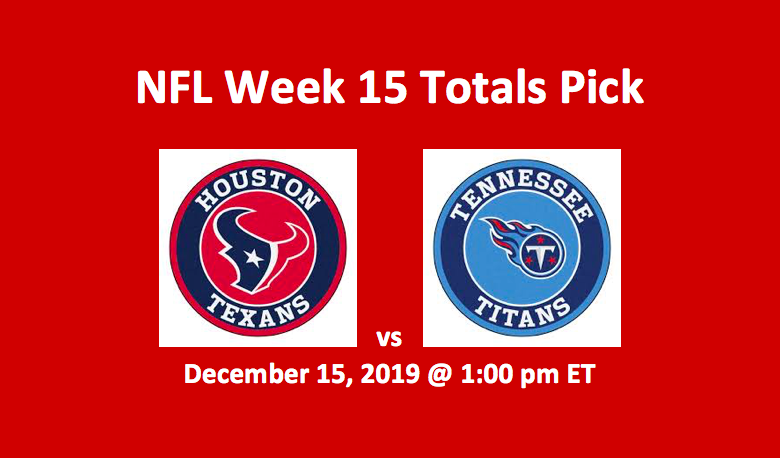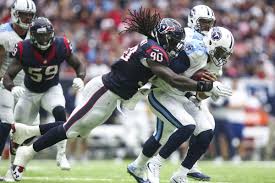 Our Houston vs Tennessee totals pick has the over/under at 51.5. In creating our Texans vs Titans over/under analysis, we observed that the Titans have been scoring a lot of points over the past four games. Over that same time, the Texans have been on and off in scoring. Kickoff of this AFC South divisional matchup will be at 1:00 PM ET on Sunday, December 15, 2019. Nissan Stadium in Nashville, TN is the site of this contest. We also have the spread pick for this game. The weather should prove to be good for scoring. The temperature will be in the mid-50's with just a 25% chance of precipitation. Wind will be negligible.
The Houston Texans (8-5 Overall, 3-3 Away) come to this game tied with the Titans for first place in the AFC South. Over the last four weeks, Houston has been taken down by Baltimore 41-7 and Denver 38-24. Those two losses occurred on either end of two victories where Houston nudged the Colts 20-17 and outlasted the Patriots 28-22. The Tennessee Titans (8-5 Overall, 4-2 Home) have won four games straight. They best Kansas City 35-32, Jacksonville 42-20, Indianapolis 31-17, and Oakland 42-21. Note, three-of-four of those games were over 51.5.
Houston vs Tennessee Totals Pick – Stats
The Texans and Titans are fairly nicely positioned to go over. Each team has been good for an average of 24.5 PPG (49). However, defensively, the under looks good. The Titan defense is allowing 23.8 PPG to opponents and Tennessee's is giving up 19.6 PPG. That's a total of 43.7. Still teams are accumulating yardage. The Titans are allowing 377.7 YPG, and Houston is giving up 390.6. Interesting to note that Tennessee's defense has scored three touchdowns this season.
Texans at Titans – Over/Under Keys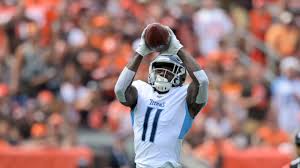 Both QBs know how to score. For Houston, Deshaun Watson has 24 TD passes. He's also rushed for seven more scores. Tennessee QB Ryan Tannehill has been exceptional since taking over for Marcus Mariota. Tannehill has completed 73.4% and has accumulated 15 TDs and five INTs over seven games. He has rushed for three scores.
For Houston, WR DeAndre Hopkins and TE Darren Fells are both scoring threats. Each comes to today's game with seven touchdowns. For the Titans, WR A.J. Brown is the top man. Brown has 39 catches and six TD receptions. Three other Titan receivers have 25 or more catches. Those three are responsible for a total of six more scores.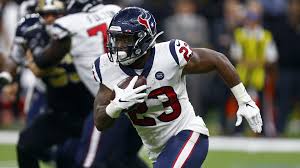 Regarding the ground attack, Houston's primary ball carrier is RB Carlos Hyde. Hyde has 198 rushing attempts, has 926 yards and four TDs. Derrick Henry leads the Tennessee running game. Henry, who is listed as questionable for today's game, has 1,243 rushing yards and 13 TDs.
In creating our Houston vs Tennessee totals prediction, we found that Tennessee's defense will dampen Houston's attack. Still, we expect the Texans to put around 17 points on the scoreboard. We also find that the Titans' defense has the potential to take a ball over the goal line today.
Our Houston vs Tennessee Totals Pick
Tannehill and company have been scoring a lot, and we don't see why that would change today. We can see the Tennessee Titans putting 35 to 38 points up. As noted above, we see Houston putting up 17 points on the scoreboard. If both come to pass, they will have breached the over. With those projected scoring results in mind, our Houston vs Tennessee pick is over 51.5.
Houston Texans vs Tennessee Titans Over/Under – Summary
Over 51.5