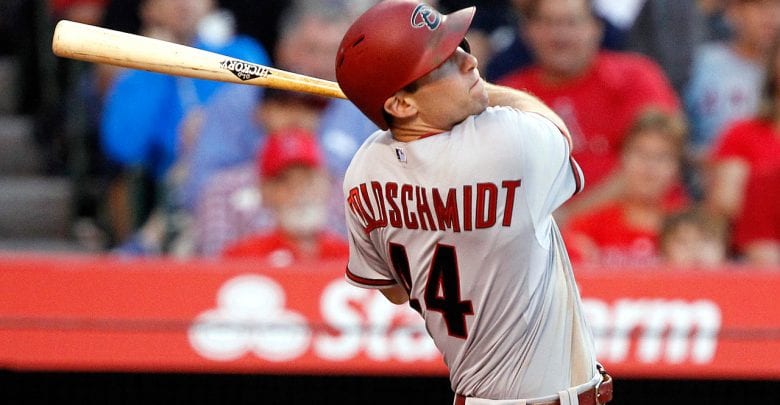 The San Francisco Giants and Arizona Diamondbacks wind down their 3 game weekend set Sunday afternoon at Chase Field. The Diamondbacks have tallied one run wins in each of the first two games of the set, winning 4-3 on Friday (as huge -244 favorites) and 2-1 last night (with good value at -119). Arizona will go for the sweep today at a gigantic -185 moneyline in the 8/27 Free MLB Pick.
Despite their recent success Arizona is only 6-4 over their last 10 although that has been enough to climb them into the top Wild Card slot ahead of Colorado, who is 1.5 games back. Both the Rockies and Diamondbacks have a comfortable lead, sitting 3.5 games up on Milwaukee with the Marlins and Cardinals wading in the back. The Giants on the other hand have lost 5 of their last 7.
8/27 Free MLB Pick Pitching Matchup
Despite being huge underdogs in Sunday afternoon's matchup the Giants are actually hopeful. This is because they send the young right hander Chris Stratton (2-2) to the mound. Since being recalled from the minor leagues on August 5th, Stratton has allowed only 3 runs in 3 starts. This includes two consecutive shutouts and a 10 strikeout performance on August 13th against the Nationals. One of Stratton's four career starts actually came against the Diamondbacks. He allowed 2ER on 5H in 5.0 IP in a 5-4 Giants win on August 5th. Fangraphs has projected very similar numbers today.
A day after the Money Fight, Arizona will turn to their recent money man to try and break out the brooms for a sweep. Left hander Patrick Corbin (11-11) doesn't exactly have awe-inspiring numbers with a 4.09 ERA in 26 starts, but he's been the man lately. Corbin has allowed only 1ER in his last 3 starts. He pitched into the 9th inning on August 17th in Houston (on only 105 pitches) and followed that up with 8IP of 4 hit ball on August 22nd against the Mets. Corbin did struggle against these Giants on August 6th, but 3 of the 6 runs that San Francisco scored were unearned – plus Corbin had 10K in the 3-6 Arizona loss.
'Corby' faces Giants seeking 4th straight win https://t.co/6qw8EdBUer #Diamondbacks pic.twitter.com/O0PKA5gL9l

— Arizona Dbacks Fans (@ZonaDBacks) August 27, 2017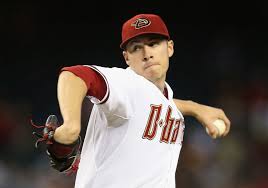 8/27 Free MLB Pick Betting Matchup
As stated, the Diamondbacks are huge favorites to get the sweep coming in at -185. For seasoned bettors that's not a very valuable line, but then again Floyd Mayweather was -550 last night and that turned out pretty good. A whopping 71% of the betting public is on Arizona which also tends to be a black cloud for gamblers. What we do have is two recently dominant pitchers facing off albeit in the third best run scoring park in the league. The oddsmakers have blessed us with a high total so we're going to use that to our advantage in this 8/27 Free MLB Pick.
Pick – Under 9.5