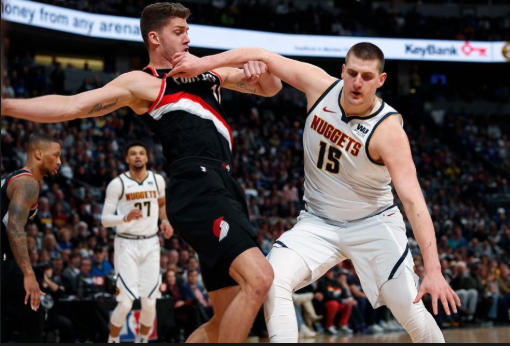 The Western Conference semifinals have come down to a Game 7 when Portland visits Denver in the May 12th NBA playoffs free pick. The Trail Blazers have fought back to force this all-or-nothing tilt after a 119-108 win on Thursday. The last time Portland played at the Pepsi Center in this series however, the Nuggets scored a 124-98 victory. Does that same fate await Sunday with Denver as -5.5 favorites?
Can Portland Score the Road Win?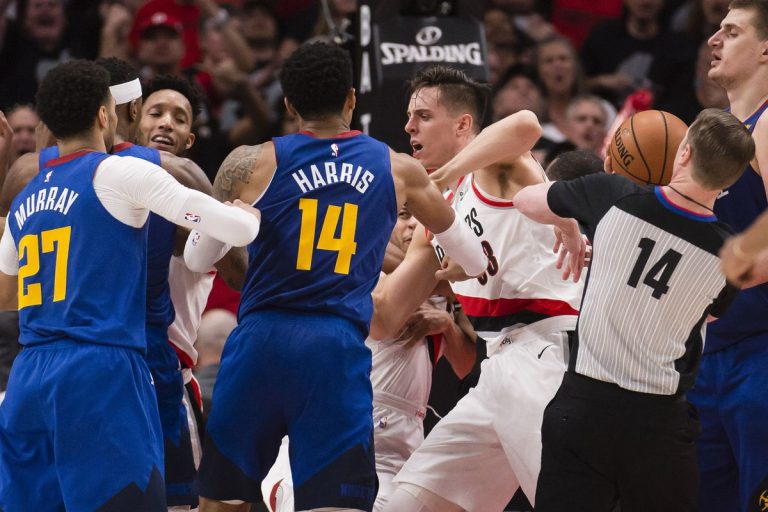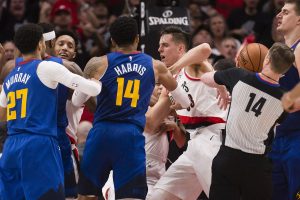 It's going to be a hostile Pepsi Center crowd in the May 12th NBA playoffs free pick. Portland will need to play much better than in Tuesday in Denver, when they shot 36.7% from the field and just 10-37 from 3-point range. More importantly, the Trail Blazers were outrebounded 63-44 and were dominated in the paint by the Nuggets. Portland was much better in Game 6, especially down low where they had a 64-47 edge on the boards.
The big question for Portland Sunday is if they can continue that stellar play on the road? Damian Lillard has averaged "only" 18 points the last two games in Denver and CJ McCollum has put up just 16 ppg going away in this series. Luckily for Trail Blazers backers though, Rodney Hood has stepped up as an unsung hero off the bench. Hood had 25 points in Game 6, and is shooting 60.4% from the field and 57.9% from three. Zach Collins also added 14 points, 5 blocks, and 4 rebounds as the Denver bench provided a huge advantage on Thursday. Once again though, can it continue on the road?
Does Denver Dominate at Home?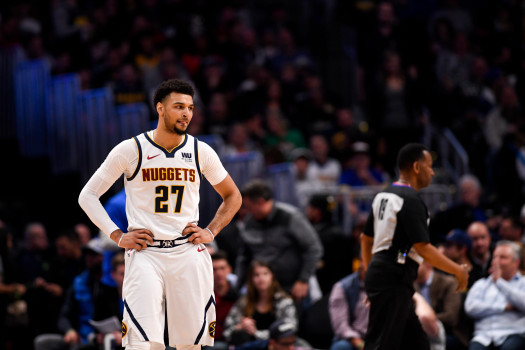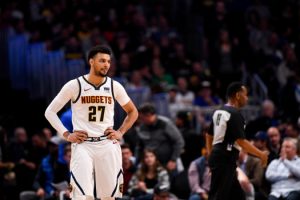 Bettors are on Denver -5.5 to the tune of about 58% of public wagers. It makes sense, the Nuggets scored a 26 point win at the Pepsi Center on Tuesday and had the league's best home record during the regular season at 34-7. The Nuggets are no sure thing on Sunday however as they did drop a 90-97 contest in Game 2 at home. One advantage Denver might have going into this elimination game is the fact that they were in this same spot two weeks ago, edging the Spurs 90-86 in another high pressure Game 7 in Round 1.
The obvious key for the Nuggets in this one is going to be Nikola Jokic. The big man has been dominant in this series with at least a dozen rebounds in five straight and 25+ points in 4 of 6 games. It's obvious Denver is going to need help though. Paul Millsap was huge in Game 5 (24 points/8 rebounds), but followed that up with just a 4-15 night on Thursday. Jamal Murray has also been better on the road compared to at home in this series – that will need to change for Denver to cover in Game 7.
May 12th NBA Playoffs Free Pick Betting
Will Game 7 live up to the hype? Can Portland keep things close on the road? These are major questions ahead of Sunday's do or die contest at the Pepsi Center. 5.5 points seems like a lot in this evenly matched series, but at the same time it doesn't seem like many at all if Denver can dominate the way they did in Game 5. It's hard to envision Portland shooting as good as they did at home on Thursday and Denver should have an energy edge on their own court.
NBA Playoffs Free Pick: Denver Nuggets -5.5