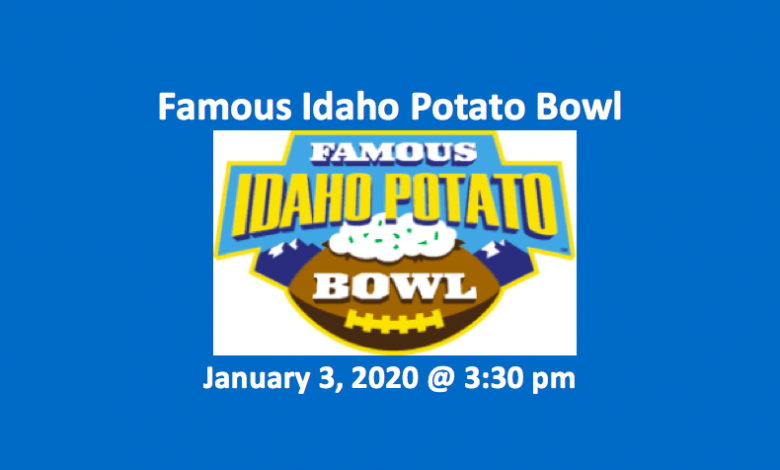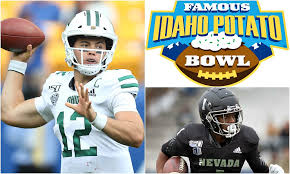 Our 2020 Potato Bowl pick has the Ohio Bobcats favored by eight. Plus, this Potato Bowl prediction carries a total of 59.0. The Famous Idaho Potato Bowl features the Ohio Bobcats vs the Nevada Wolf Pack. It will be played Friday, January 3 at 3:30 pm ET. The venue is Albertsons Stadium in Boise, Idaho. This is the only bowl game being played on Friday. It is the last of three on the docket with the Lockheed Martin Armed Forces Bowl being played on Saturday, January 4 and the LendingTree Bowl, the final bowl contest, scheduled for Monday, January 6 at 7:30 pm ET. After that, it's the College Football Playoff National Championship on Monday, January 13 at 8:00 pm ET. Featured in that game will be the #1 LSU Tigers and the #3 Clemson Tigers.
In the MAC East, the Ohio Bobcats (6-6) went 5-3. That record was good enough to tie the Cats with two other team, Kent State and Buffalo, for second in the division. The Miami (OH) RedHawks won the East with a 6-2 mark. In the MWC West, the Nevada Wolf Pack (7-5) finished third with a 4-4 mark. The Hawaii Rainbow Warriors and San Diego State Aztecs were first sporting 5-3 conference records.
2020 Potato Bowl Pick – Regular Season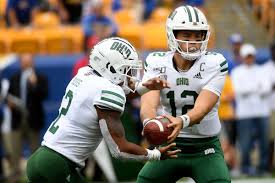 Our 2020 Potato Bowl pick notes that at any time in the Bobcats could not put together more than two straight wins. After their first six games, they were 2-4. Those first half-dozen games did include a 21-20 OT win against Buffalo. In the second half of the 2019 season, Ohio reversed their winning and losing trend, posting a 4-2 mark. The team won their final two games of the season, rolling over Bowling Green 66-24 and humiliating Akron 52-3.
Like the MAC Bobcats, the Mountain West Nevada Wolf Pack was inconsistent. Although unlike Ohio, they did manage to enjoy a three-game winning streak. Over their first six games, the Wolf Pack went 4-2. Those first six games included a week one 34-30 victory over Purdue and a week two 77-6 annihilation by #16 Oregon. In the final six games of the season, Nevada was even at 3-3. During that period, the Wolf Pack did record a three-game winning streak, beating New Mexico, San Diego State, and Fresno State.
Ohio Bobcats vs Nevada Wolf Pack – Stats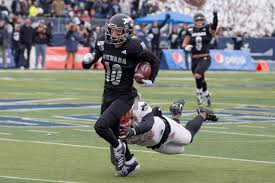 The Ohio Bobcats have an offense than churns out points, while the Nevada Wolf Pack bring a defense that gives up points. Ohio is scoring 34.7 PPG while Nevada the Nevada defense is giving up 32.1 PPG. Conversely, the Wolf Pack is scoring 21.3 PPG, a good 10.8 points fewer than the Cats. At the same time, Ohio is allowing opponent 27.0 PPG. Although the Bobcats don't offer an exceptionally stingy D, they do have one that can control opponent output and keep them in the game.
The Cats are rushing for more than 200 YPG. The Pack is permitting teams almost 140 ground YPG. Also, they are giving up 260 passing YPG. On the other hand, Nevada is averaging 237.1 passing YPG and the Cat D is responsible for 223.8 air YPG.
Ohio at Nevada – Players
Multifaceted QB Nathan Rourke makes the Bobcat offense go. Plus, on offense, this Ohio team has a lot weapons. In addition, the defense brings decent chops. On the other hand, the Nevada offense is more limited. However, their rush attack does have some solid performers. The Wolf Pack defense will be challenged in this game.
Ohio Bobcats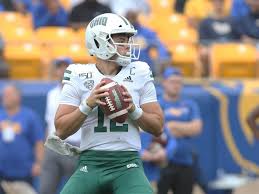 Our 2020 Potato Bowl pick observes that Bobcat QB Nathan Rourke is an awesome dual-threat. Rourke, who's passed for 2,676 yards and rushed for 780 more, has thrown 20 touchdown passes and run for 12 more scores. He's hit 61.4% of his passes while tossing five picks and being sacked 20 times. In terms of receivers, Rourke has three who have 25-plus catches each. WR Isaiah Cox tops the trio with 36 catches and 590 yards. WR Shane Hooks and TE Ryan Luehrman have each caught five scoring passes. Two running backs, O'Shaan Allison and De'Montre Tuggle, join Rourke in the ground game. Allison is averaging 6.4 YPA and has scored six TDs. In addition, Tuggle, who's scored 10 times, is averaging 6.0 YPA. Also, Tuggle and Allison have combined for 27 pass catches.
On defense, linemen Austin Conrad and Cole Baker have combined for seven sacks. In the secondary, corners Marlin Brooks and Ilyass Motley have each grabbed one pick, forced a fumble, and defended five passes.
Nevada Wolf Pack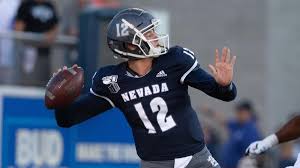 Wolf Pack QB Carson Strong is completing 63.4% of his passes and has thrown 10 TD passes and seven picks. He's been sacked 20 times. Strong will look primarily to two receivers, Elijah Cooks and Romeo Doubs. Cooks has caught 62 passes with seven going for scores. At the same time, Doubs has brought in 44 passes with four going for TDs. RBs Toa Taua and Devonte Lee have rushed for 759 and 293 yards respectively. Each running back has scored six times.
On defense, DB Daniel Brown will be in charge of the secondary. A standout, Brown's recorded four of this team's 11 picks and has five PD. In addition, DE Dom Peterson will be asked to help slow down the Bobcats' rush and pass attacks. Peterson has recorded eight sacks and one forced fumble.
Five Keys to the Game
In creating our 2020 Potato Bowl pick, we see the following as being the keys to this contest:
Ohio QB Rourke challenges defenses
Wolf Pack D gives up too many points
Bobcats can attack with numerous weapons
Nevada rushing game needs to control turf
Ohio defense has vulnerabilities
Our 2020 Potato Bowl Pick
We do expect quite a few points to be scored. After all, the Nevada defense is porous, the Ohio D is mediocre, and both offenses bring solid scoring chops to this contest. However, when comparing offenses, we find Ohio's to be superior to Nevada's. Our 2020 Potato Bowl pick is the Ohio Bobcats at -8.0 and the over at 55.0.
Potato Bowl Pick – Summary
Ohio Bobcats at -8.0 and over 55.0