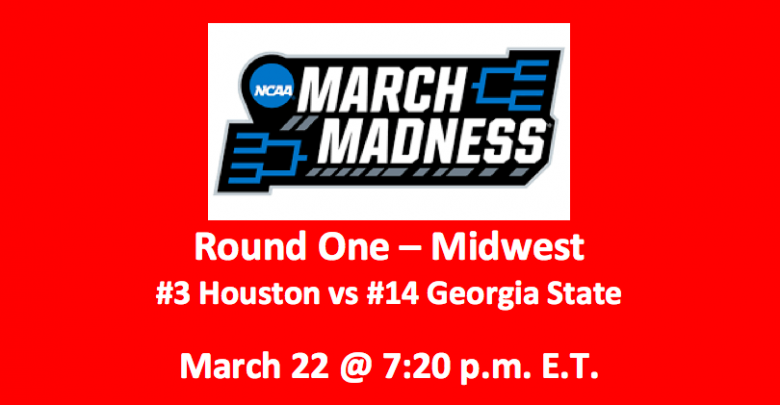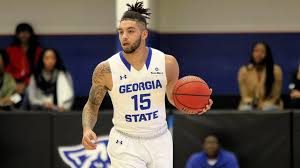 This Houston vs Georgia State preview and pick for Monday, March 22, has the 11th-ranked Cougars at either -12.0 or -12.5. This 2019 NCAA Tournament Midwest Region Round One contest will tip off at 7:20 pm ET. The third-seed Houston Cougars (31-3) finished first in the American Athletic Conference two games ahead of the Cincinnati Bearcats. In the AAC Tournament Final, the Cats beat the Cougars 69-57. The 14th-seed Georgia State Panthers (24-9) were first in the Sun Belt Conference. In the SBC Tournament Final, the Panthers played and beat UT Arlington 73-64.
Houston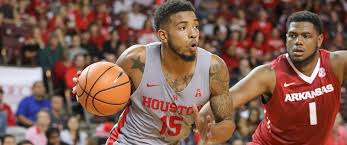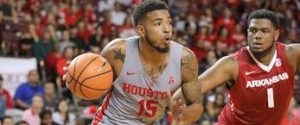 The Cougars are a very fine rebounding and assist team, as they are posting 41.2 RPG and 16.1 APG. Our Houston vs Georgia State preview finds that the team's scoring percentages are sound, as they come in at 44.9 FG%, 70.4 FT%, and 36.4 3PT%. Houston is averaging 76.2 PPG. The Cougars are a guard-centered team that features Corey Davis Jr (16.7 PPG, 3.2 RPG, 42.5 FG%), Armoni Brooks (13.6 PPG, 6.5 RPG, 40.6 FG%), and Dejon Jarreau (8.9 PPG, 3.9 RPG, 3.4 APG). Galen Robinson Jr., also in the backcourt, is averaging 4.9 APG as well as 8.0 PPG.
Georgia State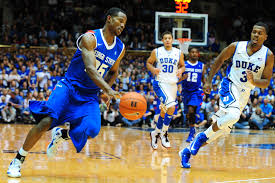 The Panthers are also a solid shooting team, connecting on 46.6% of their field goals and 38.8% of their three-pointers. The team's free three throw success rate is deficient at 65.9%. Although Georgia State is scoring a good amount of points, 77.2 PPG, but they can't compete with Houston when it comes to pulling down rebounds. The team is averaging 32.7 RPG. Their 12.6 APG are also low. However. George State does put a good D on the floor. They're averaging 8.1 SPG and 4.8 BPG.
Four players, two in front and three in back, are double-digit scorers. Our Houston vs Georgia State preview finds that the best of them is D'Marcus Simonds. Simonds leads the team with 18.4 PPG and 3.7 APG. His 5.0 RPG is second on the club. Forward Malik Benlevi anchors the paint. He's averaging 12.1 PPG and 5.8 RPG.
NCAA Tournament Round One – Houston vs Georgia State Preview Pick
Our Houston vs Georgia State preview finds that a 12.5 spread is big when it comes to this matchup. Georgia State should be able to keep this contest close. They have a talented and deep team. Our pick is the Georgia State Panthers at +12.5
Summary Midwest Region, Round One – Houston vs Georgia State Preview & Pick: Georgia State Panthers at +12.5