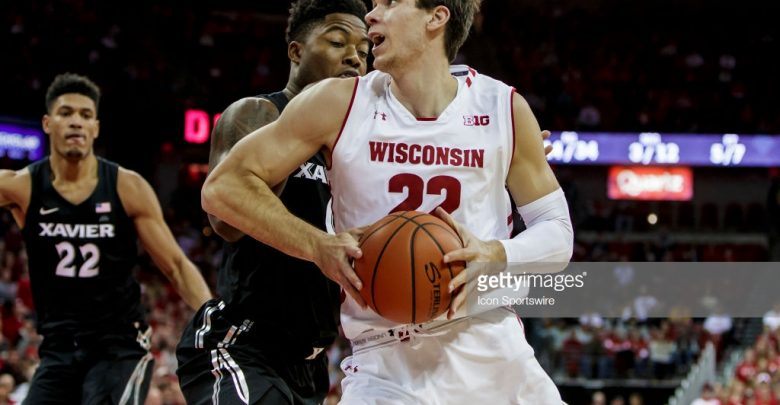 The 2018/19 college basketball season is in its infancy for both Wisconsin and Xavier but each squad has passed their early tests. The Badgers have just one game under their belts, an 85-63 win over Coppin State but as -30.5 favorites. Xavier has started 2-0, but were at least 18 point favorites in each contest. This is easily the biggest competition for each team in the November 13th NCAAM basketball free pick but oddsmakers have actually given the road team Badgers the edge listing them as -1.5 favorites.
Wisconsin Showed Good Versatility In Opener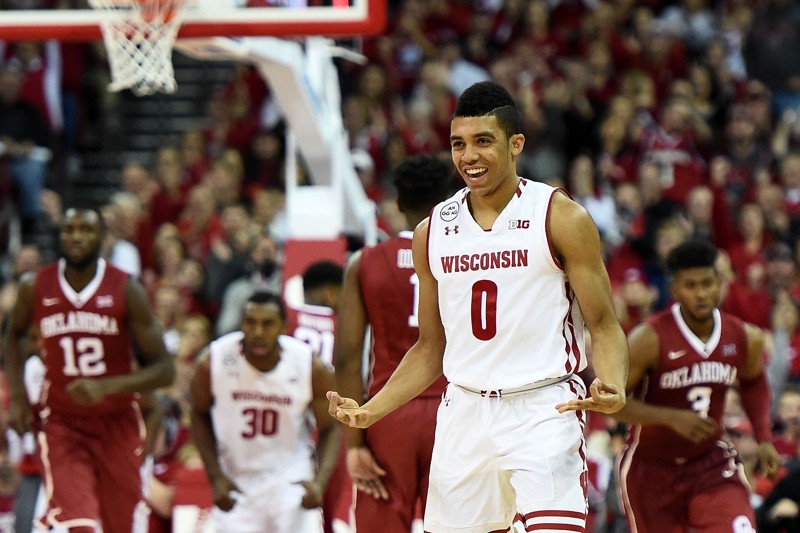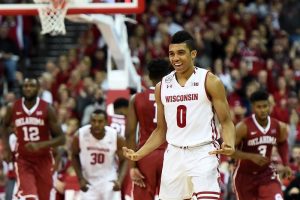 One of the keys for Wisconsin in the November 13th NCAAM basketball free pick is going to be their depth – especially in the backcourt. The Badgers are up against an Xavier team that is still transitioning three new starters into the lineup compared to last season. By the way, it's a Muskateers team that was a #1 seed in last year's NCAA tournament and beat these Badgers by 10 at the Kohl Center in last year's matchup. The reason why Wisconsin is a road favorite tonight is because their guards played great in the opener. D'Mitrik Trice hit 5 triples vs. Coppin State and Brevin Pritzki added 16 off the bench.
The Badgers were able to earn the convincing win in their opener despite just 10 points from Ethan Happ. Explosive Khalil Iverson had just 7 points in that game and starting PG Brad Davison was underwhelming with 9 points. Any (or all) of these UW players could go off vs. an Xavier defense that is struggling early giving up 77.0 ppg including 85 to Evansville last time out.
Xavier Needs to Up Their Defense Vs. Wisconsin Tonight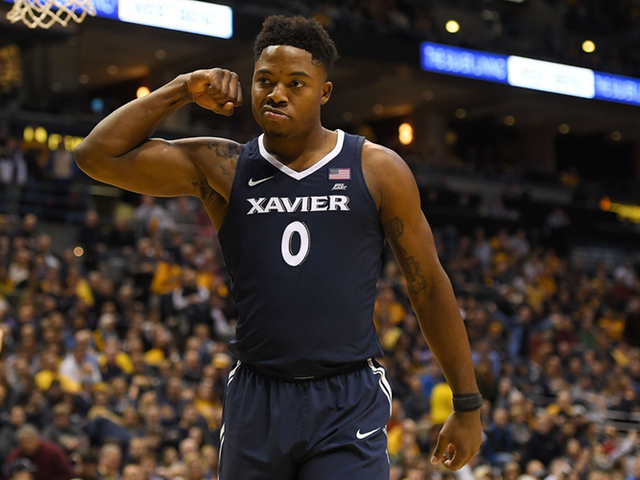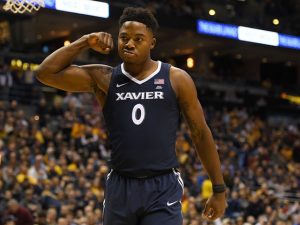 The Muskateers definitely have some questions surrounding their program coming into the November 13th NCAAM basketball free pick. First off, the team had one of their worst defensive outings in years last time out – allowing Evansville to hit 17 three-pointers. Yes, Xavier got the six point win – but they were also -20.5 favorites. That disappointing effort trickles down from the fact that the Muskateers are breaking in three new starters. All Big-East Trevon Bluett is gone to the New Orleans Pelicans while JP Macura and Kaiser Gates are also exploring their professional basketball careers. It's not just players that Xavier is replacing. Longtime assistant Travis Steele has taken over for Chris Mack who bolted to Louisville after losing in the 2nd round of last year's tournament.
It's not like Xavier is completely depleted however. Tyrique Jones is coming off a 19 point, 20 rebound performance against Evansville and is going to give the Badgers fits down low. Paul Scruggs dumped in 24 points last game and is a nice equalizer to the Wisconsin backcourt if he can produce like that again. The Muskateers have depth too as Zach Hankins and Quentin Goodin have both averaged 10+ points off the bench through two games this season.
November 13th NCAAM Basketball Free Pick Betting
What Wisconsin bettors have to factor in tonight is how the team will respond to their first road game of the season and with an entire week since their last contest. If taking the Badgers, you have to look at that 7 day break as extra time for coach Greg Gard to prepare for tonight's contest – a revenge match for last year's loss to Xavier at the Kohl Center. UW is a team with great depth who has the edge in talent tonight vs. a Muskateers team still trying to find its way both in the rotation and in terms of head coach.
NCAAM Free Pick: Wisconsin Badgers -1.5