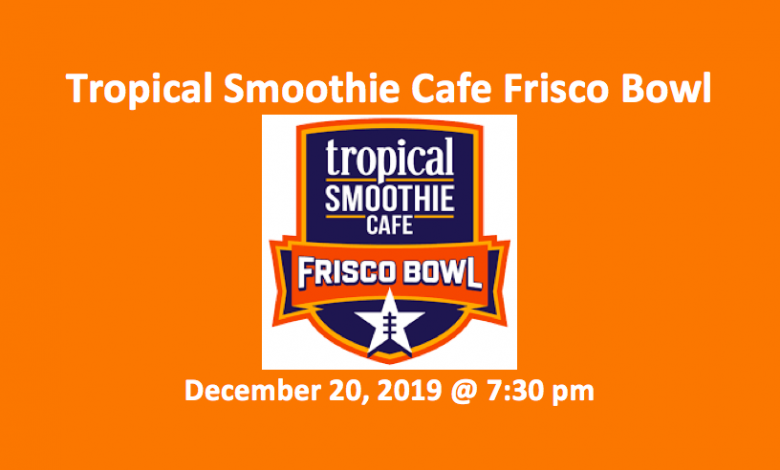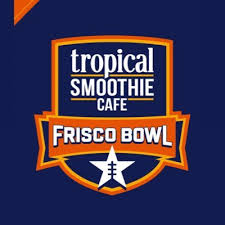 Our 2019 Frisco Bowl pick features Utah State vs Kent State. This 2019 Frisco Bowl pick has the Utah State Aggies at -6.5. The over/under stands at 67.5. The Utah State Aggies (7-5) finished third in the Mountain Division of the Mountain West Conference. With a 6-2 conference mark, the Aggies finished two games behind the division-winning #19 Boise State Broncos and one game in back of the second-place Air Force Falcons.
The Kent State Golden Flashes (6-6) were second in the Mid-America Conference East. With a 5-3 MAC record, they tied with the Ohio Bobcats and Buffalo Bulls. The Miami (OH) RedHawks finished first in the East. They were a game ahead of Kent State and the other two teams.
2019 Frisco Bowl Pick – Regular Season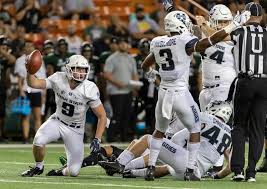 The Utah State Aggies started their season with a 38-35 loss to the Wake Forest Demon Deacons. Then, after running off three-straight wins against Stony Brook, San Diego State, and Colorado State, the Aggies met #5 LSU. The fifth-ranked Tigers took down USU 42-6. After that 3-2 start, the Aggies would go 4-3, losing two big conference games. On October 26, the Air Force beat Utah State 31-7, and on November 23, Boise State celebrated a 56-21 victory over the Aggies. Utah State finished the season with a 38-25 win over New Mexico.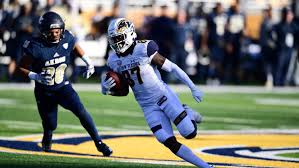 Our 2019 Frisco Bowl pick notes that in the first-half of the season the Golden Flashes were tested twice by nationally-ranked teams. They lost both games. After starting the season with a 30-7 loss to Arizona State, Kent State beat Kennesaw State in OT 26-23. On September 14, #8 Auburn took down the Golden Flashes 55-16 and on October 5, #8 Wisconsin vanquished them 48-0. Kent State started the second half of the season with three losses in a row, as Ohio, Miami (OH), and Akron beat them. They finished the regular season with three wins, beating Buffalo, Ball State, and Eastern Michigan.
Utah State Aggies vs. Kent State Golden Flashes– Stats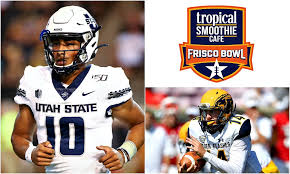 This Tropical Smoothie Cafe Frisco Bowl offers two teams that are fairly even in stats. However, on paper, the Aggies are a bit better on offense and defense. Utah State is averaging 28.3 PPG and allowing 29.0 per game. The Golden Flashes are scoring 27.4 PPG and allowing 31.1 PPG on defense. Yardage is also close.
USU offensive yards total 425.1 per game, while the Golden Flashes are accumulating 393.6 YPG. On the other side of the ball, the Aggies are giving up 431.4 YPG, while Kent State is allowing 470.0 YPG. On offense for Utah State, their passing game is their main thrust, as they're averaging 279.5 air YPG. Kent State excels on the ground, averaging 181.3 YPG rushing.
On defense, both teams are better versus the pass than the run. Kent State is allowing 248.6 rushing yards and 221.4 passing yards. Although they are better at controlling the ground attack, Utah State is still vulnerable, giving up 197.8 YPG rushing. They are allowing 233.7 passing yards per contest. USU has recorded just 22 sacks while notching 11 INTs, 62 PD, and 16 FF. They've recovered 11. Kent State's D stats are weaker. The Golden Flashes come to this game with 21 sacks, six picks, eight forced fumbles, and 30 passes defended. They have recovered eight FF. The advantage on defense goes to the Utah State Aggies.
Utah State at Kent State – Players
The Aggie offense should give the KSU defense a solid fight. Their attack includes a fine rush attack. However, their passing game, which can rack up yards, can be inconsistent. Still, the Golden Flash D will be challenged. At the same time, we expect the USU defense to be vulnerable to a degree, as the Flashes are led by a sound QB and a fine rush attack.
Utah State Aggies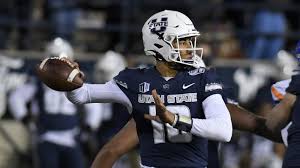 QB Jordan Love has tossed 17 TD passes and connected on 60.6% of his passes. But Love has thrown 16 picks and been sacked 16 times. He has three receivers with 35 or more catches each and a total of 16 TD catches. WR Siaosi Mariner tops the Aggie receiving charts with 56 catches, 874 yards, and eight TD receptions. RBs Gerold Bright and Jaylen Warren are a potent one-two punch. Bright has accumulated 827 yards and eight scores while averaging 5.1 YPA. Warren has a total of 561 yards and five TDs. He's been good for 5.7 YPA. On defense, safety Shaq Bond has notched three picks, five PD, and one FF. David Woodward, the team's top tackler with 93-total bring downs, has 53 solo tackles and four FF. DE Tipa Galeai leads the Aggies with five sacks.
Kent State Golden Flashes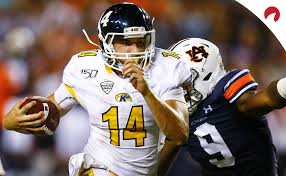 The Golden Flashes' Dustin Crum is a dual-threat quarterback. Crum, who's completing 68.2% of his passes, has tossed 18 TDs and just two INTs. However, he's been sacked 36 times. He is also the club's top rusher with 145 attempts and 560 yards. Crum, who's averaging 3.9 YPA, has five rushing TDs. RB Xavier Williams, who's averaging 4.7 YPA, will also see his share of carries. Three receivers have made 35 catches or more. WRs Isaiah McCoy and Mike Carrigan have 51 and 38 receptions and seven and five TD catches respectively. On defense, CB Keith Sherald Jr. has grabbed three interceptions and defended five passes. LB Mandela Lawrence-Burke leads the team with 94 total tackles, 51 solo, and four sacks.
.
Five Keys to the Game
In developing our 2019 Frisco Bowl pick, we find the following as being the keys to this contest:
Kent State QB Crum is a difference-maker
For USU QB Love must play mistake-free
Successful Aggie rush attack is essential
Can Golden Flashes D stop that Aggie ground game?
Aggie defense vs Golden Flashes offense
Our 2019 Frisco Bowl Pick
Our 2019 Frisco Bowl pick finds that game can go either way. A lot depends on the USU defense and their ability to contain Crum. That may be difficult. At the same time, the KSU defense has a tough time versus the rush, and they are certainly not stellar against the pass. They will have to stop the Aggie offense. We envision Utah State controlling the time of possession through their rush attack. Success on the ground equals victory for the Aggies. Our pick is the Utah State Aggies at -6.5. Our totals pick is under 67.5. Please see our other bowl pick for today as the Buffalo Bulls and Charlotte 49ers meet in the Bahamas Bowl.
Makers Wanted Frisco Bowl Pick – Summary
Utah State Aggies at -6.5 and under 67.5