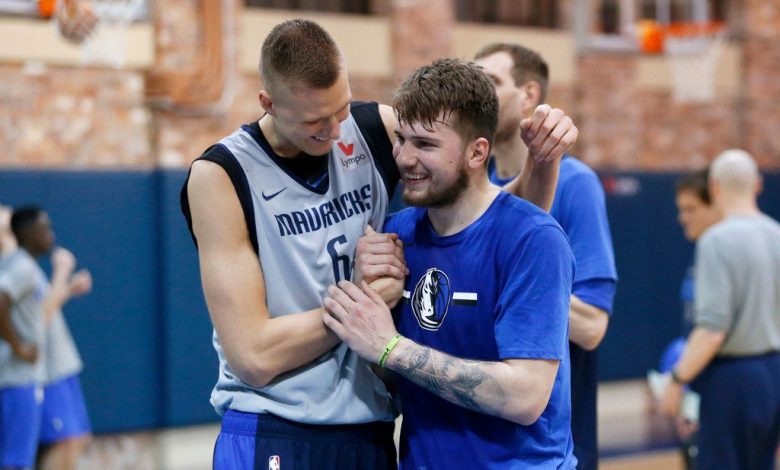 The October 25th NBA free betting pick looks to be a good one as the Dallas Mavericks take their 1-0 record to New Orleans to face the Pelicans (0-1). Oddsmakers have made New Orleans a 2 point favorite in this one but about 60% of the public likes the visiting Mavs. Dallas does have one of the most thrilling duos in the league, but is it enough to combat what looks like solid New Orleans depth?
Dallas Showed Solid Defense in Opener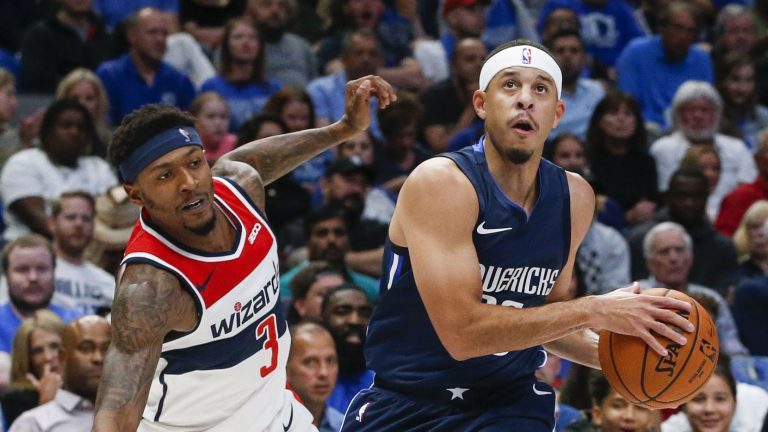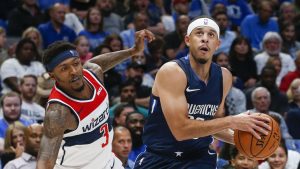 The big names for the Mavericks produced in their season opener as Luka Doncic had 34 points and Kristaps Porzingis added 23. Porzingis did his damage in 29 minutes as he works back from an ACL injury that has sidelined him since February of 2018. Doncic showed no signs of a sophomore slump, shooting 12-19 from the field while grabbing 9 boards.
Despite their solid start to the season, Dallas still has some concerns heading into the October 25th NBA betting free pick. For starters, they didn't get much of a contribution from anybody besides Doncic and Porzingis. The other three starters in the Mavs lineup (Deion Wright, Courtney Lee, and Maxi Kleber) combined for just 9 total points. New Orleans meanwhile had 5 players in double figures in their season opener. Dallas also shot just 30% (11-36) from three point range and was outrebounded by the Wizards by one.
On the bright side, Dallas still walked away with a 108-100 win at home vs. Washington even though they were listed as -9 in that game. The Mavs defense limited Washington to 100 points and the game wasn't really that close as Washington need a 32-17 scoring edge in the 4th quarter just to get within 8 points. The Dallas perimeter defense held Washington to an 11-41 (26%) night from beyond the arc.
Pelicans Dropped a Tough One Wednesday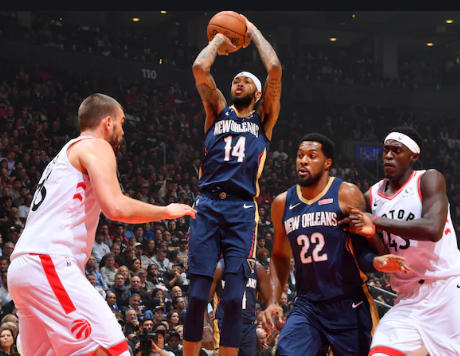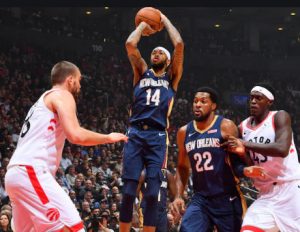 How different would the narrative be heading into the October 25th NBA free pick had New Orleans finished out their game on Wednesday? The Pelicans had a 5 point lead at the half vs. Toronto in the season opener, but ultimately fell short in OT, 122-130. New Orleans also failed to cover the +6.5 opening night spread.
There were some good things to take out of the game, even in a loss. Brandon Ingram was a bright spot after coming over from the Lakers as the forward led the team in scoring with 22 points. Nicolo Melli was a very bright spot off the bench as well as the power forward stretched the defense going 4-5 from three and Josh Hart had 15 points and 10 boards as a reserve. This shows that New Orleans has great depth heading into the game against Dallas.
There are reasons to believe the Pelicans will be even better on Friday night. First off, New Orleans is playing in their first home game of the season. They also had the defending champs on the ropes on Wednesday despite Jrue Holiday going 6-15 from the floor and starting C Derrick Favors playing just 20 minutes after getting into foul trouble. Get a bounce back game from those two and continued strong play from the bench and New Orleans looks good vs. Dallas.
October 25th NBA Betting Free Pick
It's hard to evaluate Dallas' game one win as they held a lead of up to 23 points at one time. New Orleans looked good despite losing on Wednesday, and they showed really nice depth. The Mavs have the bigger names, but New Orleans has more quality ones. The Pelicans get a big boost being at home as well.
Pick: New Orleans Pelicans -2