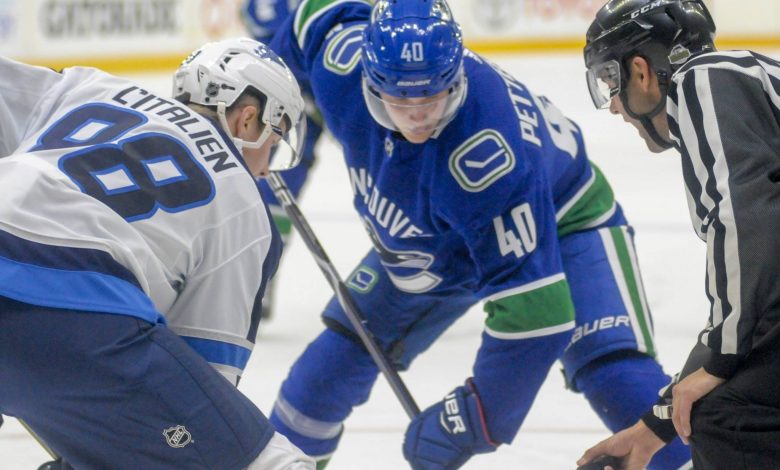 Oddsmakers are calling the November 8th NHL free betting pick a close one with the Jets -125 favorites at home vs. Vancouver. Any time a home team is listed as such a slight favorite in a game, it raises an interesting conundrum. Do you take the home team since they have such good value -or- do you take the road team because why isn't the home squad a bigger favorite?The Canucks are in a back-to-back after a loss in Chicago last night but still may have an edge.
Can Vancouver Find Their Offense Friday?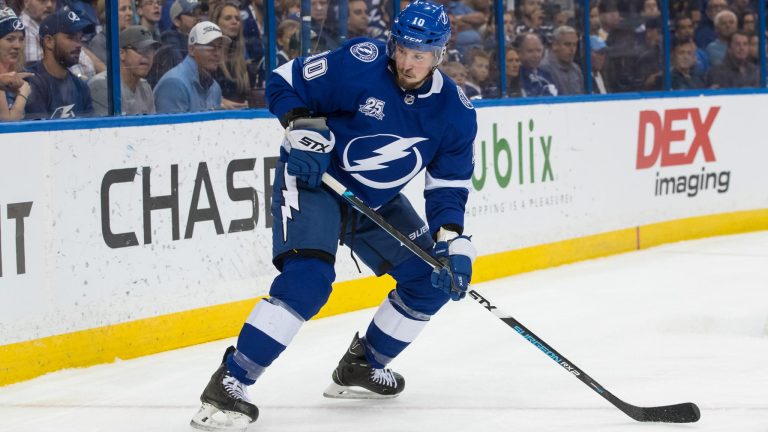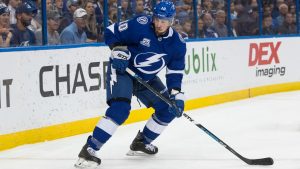 The Canucks aren't a bad wager in the November 8th NHL free betting pick – if they can find their offense from about a week ago. From October 22nd to the 2nd of November, Vancouver netted 28 goals in six games. The Canucks offense has been held at bay lately though, with 2 goals or less scored in 3 of 4 games, each one of those understandably being losses.
The Canucks still have a top 10 offense in both goals/game as well as SOG. The Jets are tough in net but Vancouver goes deep with 6 players tallying double digits in points through C Elias Pettersson leads the way with 21 points, which are the 8th most in the league. J.T. Miller has chipped in 7 goals and 10 assists though and his 17 points are tied for 15th most in the NHL. That's a good duo to ride with Friday night.
So with all their offensive prowess, why aren't the Canucks a favorite in this one (VAN +105)? Vancouver is a respectable 5-4-1 on the road this season but have lost 3 of 4. The Canucks do have a top 20 goaltender in Jakob Markstrom, but will be going with Thatcher Demko. on Friday. He's been a pretty solid 2nd option though, going 4-1 with a 1.78 GAA on the season. Vancouver has a top 10 defense to go along with their top 10 offense but is still a point off 1st in the Pacific.
Why are Oddsmakers Giving Winnipeg Credit Here?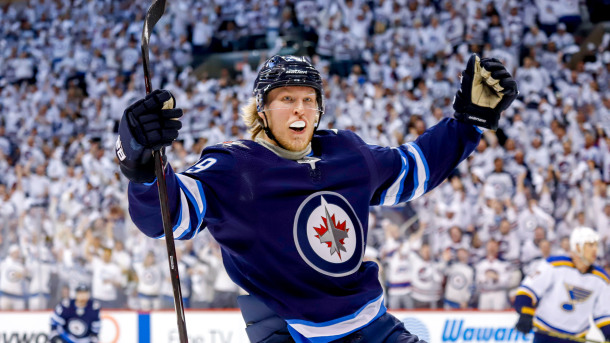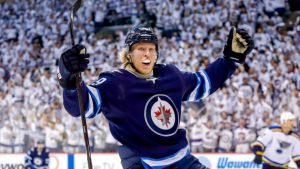 The Jets are at home on Friday but it's hard to find any other reason why oddsmakers would list them at -125 in this one, especially with a -130 open. Well, Vancouver is in the second leg of a back-to-back after a 2-5 loss in Chicago on Thursday night but they don't lose a lot going from 1st to 2nd string goaltenders. Vancouver has also won 4 straight on 0 days rest.
About Winnipeg, they have had the last 2 nights off after a 1-2 SO loss at home to New Jersey on Tuesday as -135 favorites. The Jets are now 3-4-1 at Bell MTS Place on the year. The 1-2 loss to the Devils was also the 7th time in the last 10 games Winnipeg has been held to 2 goals or less. Winnipeg gets a decent amount of SOG on offense at 33.1 (11th) but they net only 2.7 of those on average (21st). Mark Scheifele is Winnipeg's leading scorer but has just 1 goal in the last 8 games. Patrik Laine has only 3 goals on the season and hasn't scored in nearly a month.
Blake Wheeler has also had a down year overall (5 goals, 3 assists), but has shown signs of finding his shot lately with 2 goals in the last 4 games. Wheeler is getting switched out of the top line as the Jets yearn for consistency on offense. At least they still have Connor Hellebuyck in net as his .930 save percentage is the 5th best in the league. Hellebuyck has allowed 2 goals or less in 5 of the last 7. Friday's O/U is 6 which seems like a fade to the under.
November 8th NHL Free Betting Pick
Going to roll out the contrarian play on this one. Everything looks good for Vancouver except for the fact that they are on the back-to-back. The Canucks have won 4 straight on 0 days rest though. Oddsmakers are setting the bait on a valuable Vancouver play but it's looking like the Jets somehow pull one off at home.
Pick: Winnipeg Jets -125