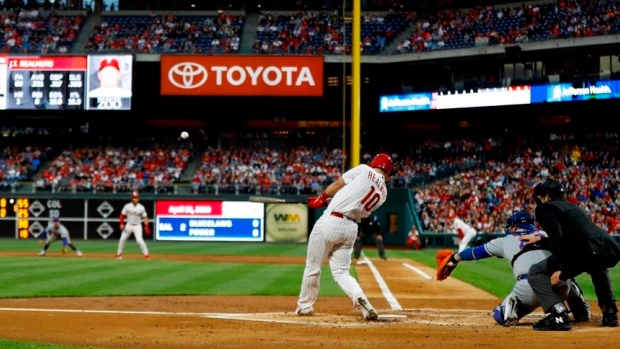 The line in the April 17th NL free pick might seem a bit on the low side as Philadelphia is just a -116 favorite. First place in the East is on the line as New York visits Citizens Bank trailing the Phillies by just half a game. Perhaps oddsmakers think there's nothing left in the Philadelphia offensive arsenal after they belted out 14 runs in Tuesday's win?
Can New York Recover From Tuesday's Debacle?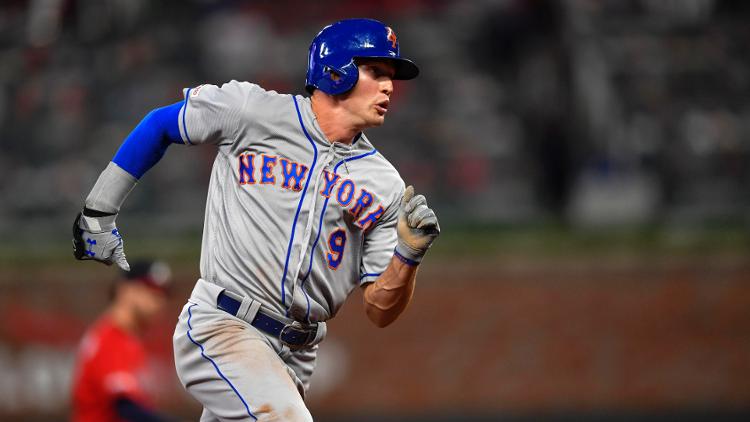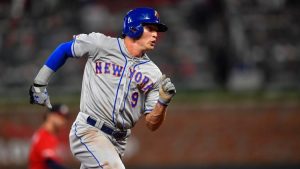 Game 2 of the series between the Phillies and Mets was over before it began as Philadelphia jumped out to a 10-0 1st inning lead en route to a 14-3 victory. All that win did was even up the series however after New York won game 1 by the score of 6-7. The victory also put the Phillies in the driver's seat in the NL East, holding a 1/2 a game advantage over the Mets. Starter Steven Matz failed to record an out Tuesday, but reliever Drew Gagnon was the real hero going 5.1 IP in relief and saving the New York bullpen for at least a chance in the April 17th NL free pick.
Zack Wheeler needs to record just 1 out to beat Matz's performance as Wednesday's starter. Wheeler has been shaky at times this season, specifically a start 10 days ago vs. Washington in which he allowed 7 ER in just 4.2 IP. Brandon Nimmo has 3HR over the past 7 days, but is doubtful Wednesday with a neck injury. That's more slack for Pete Alonso to pick up as he has also went deep three times over the past 7 days. Nimmo had a .516 OBP over that span that is going to be hard to replace.
Anything Left Offensively for Philadelphia?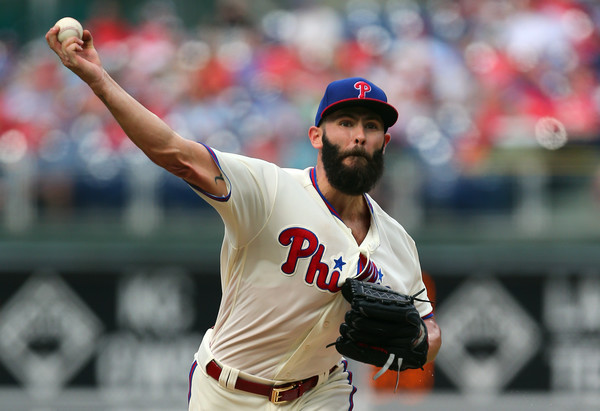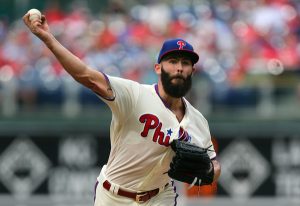 Bettors have seen it happen often – a team scores 14 runs like the Phillies did Tuesday and follows that up with a 1 or 2 runs scored outing. In the midst of a 10 run first inning, Philadelphia fans were likely saying "save some for tomorrow" especially as the team has a chance to build on a 1/2 game lead over the Mets in the East. There's reason to believe that the Philadelphia offense is going to be alright, namely because they've put up 20 total in the two games vs. the Mets so far and have three outings of 6+ scored in the last 5.
Bryce Harper is just 5-26 (.192) career vs. Wheeler however but Cesar Hernandez has hit the Mets starter at a 7/14 (.500) clip. Plus, Philadelphia has Jake Arrieta on the mound Wednesday. Arrieta has allowed just 1 ER in two of his three starts this season, and has a 2.25 ERA while pitching into the 7th in the last two. Facing a Mets offense on a quick turnaround and without their table setter Nimmo, Arrieta should be in line for a strong outing.
April 17th NL Free Pick Betting
There's value on Philadelphia on Wednesday at -116, almost too much value considering the game opened at -130. Arrieta will do his part, but you have to wonder what the Phillies offense does here? The line looks like a trap, therefore the total is the best route.
NL Free Pick: Mets / Phillies *Under* 9.5