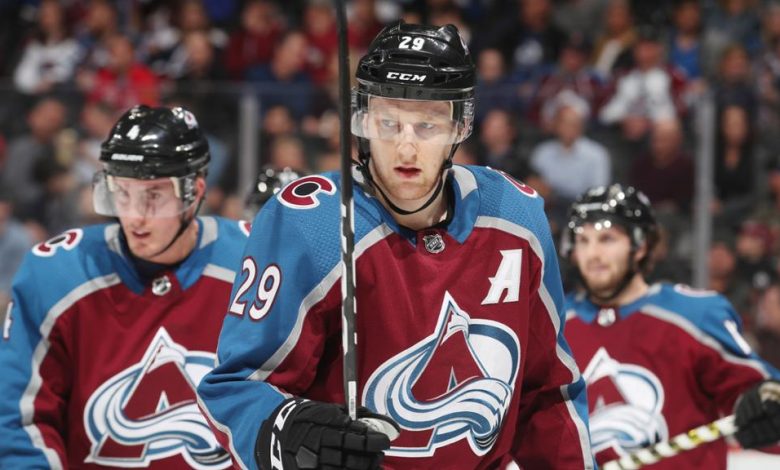 There seems to be good value on Colorado at -140 in the November 1st NHL betting free pick. The Avs are at the Pepsi Center on Friday, where they've been an outstandings 4-1-1 on the year so far. Dallas does come in on a nice run though. The Stars have won 4 of 5, but have also played 4 of 5 at home. Is Colorado deep enough to survive injuries to two of their best players in this one?
Can Dallas Get the Win Behind Backup Goaltender?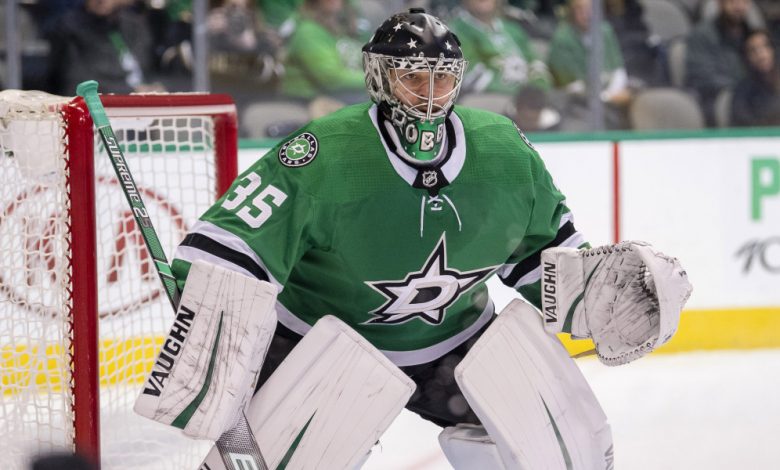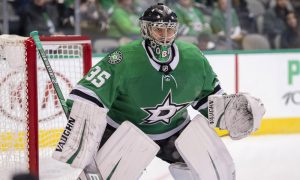 The biggest thing to note for the Stars ahead of the November 1st NHL betting free pick is that Jim Montgomery will be going with Anton Khubodin in net while Ben Bishop gets scheduled rest. Both goaltenders have picked up their games, leading Dallas to 4 wins in the last 5 games even while the Stars offense struggles.
Khubodin played against the Wild on Tuesday, giving up one goal on 2 shots in 2 periods of ice time. That was his first start in 8 days though, a 1 score on 20 shot outing vs. Ottawa on 10/21. Two things stick out about those games. One, it was against real bad competition in the Senators and Minnesota who have a combined 15 points – Colorado has 18 on their own. The other is that Khubodin didn't get tested at all facing only 35 shots in two appearances. The Avalanche average 28.8. SOG on the year.
One more reason that the Stars as a +120 underdog on Friday is risky is because of their offense. Dallas has been held to 2 goals or less in 7 of the last 8 games. Dallas does have 4 wins over that span which is a testament to their defense but you need goals to beat the Avs. The Stars are also just 2-5 on the road this year and playing their first away game in almost two weeks.
Next Man Up for Colorado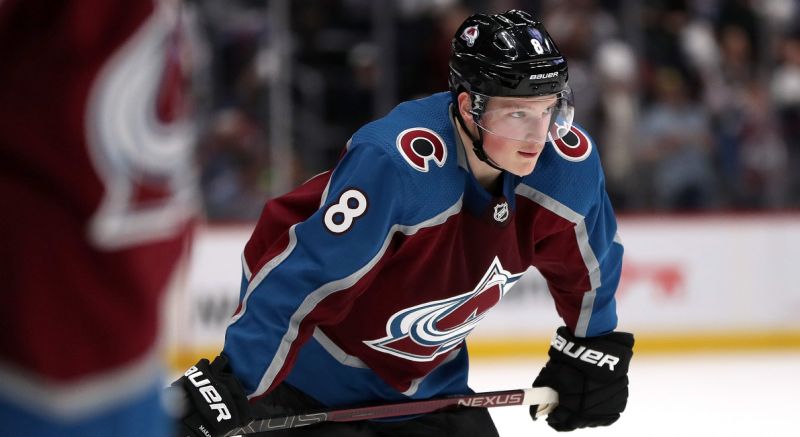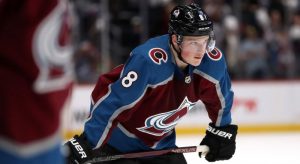 It was looking like the only thing that could derail Colorado shredding through the regular season was injuries. Unfortunately Jared Bednar's team was bit by the bug – and hard. The Avs had arguably the best scoring line in the NHL, but have lost 2 of 3 of those pieces as Mikko Rantanen and Gabriel Landeskog are on the injured list for the foreseeable future.
There are two things to note about those massive injuries the Avs' face heading into the November 1st NHL betting free pick. The first is that the losses of Rantanen and Landeskog are definitely going to be felt – that's a combined 19 points in roughly 9 games out of the lineup. The second though is that Colorado is far from depleted. Nathan Mackinnon is still the undisputed leader of the Avs and has goals in 2 of the last 3 games to go with 17 points on the year. 2017 #4 pick Cale Makar is stepping up big in his rookie season with 9 assists in 12 games.
What's not looking good for Colorado is that they've lost two in a row – and both have been at home. That includes a 2-5 loss to Anaheim (COL -158) and a 3-4 OT loss to the Panthers (COL -135). The Avalanche had been winning high scoring games, but what happens when their offense cannot produce? The Avs have just one win when scoring less than 4 goals this year. Starting goaltender Philipp Grubauer has allowed at least 3 goals in 5 of his last 6 outings.
November 1st NHL Betting Free Pick
Even the Stars fans don't know if their recent surge is for real. One of the major reasons the Stars are a tough wager in this one (even at +120) is because most of their recent success has come at American Airlines Center. Friday night's game is intriguing and Colorado is at home – but battling some very significant stars being out. It would be easy to avoid the Avs in this one, but they still have a lot of talent on the ice and Dallas has been winning, but when barely scoring.
Pick: Colorado Avalanche -140