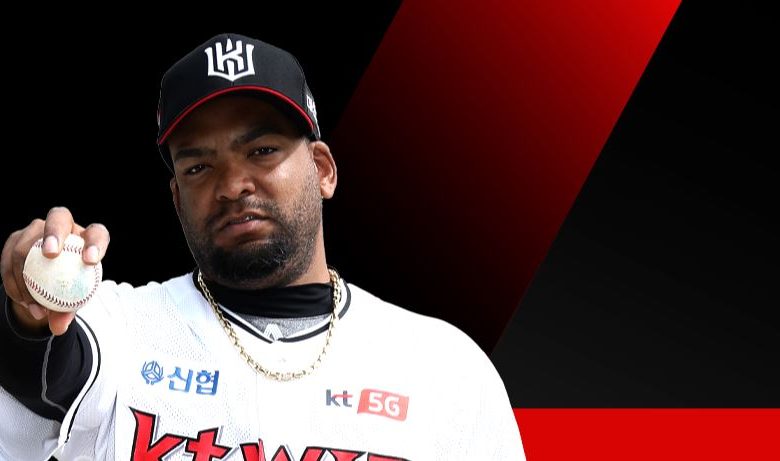 There's a lot of good storylines heading into May 22nd KBO betting headlined by the continuing dominance of the NC Dinos (12-2) and the freefall from Lotte. The Giants started the year 5-0 but have now dropped 4 straight. It's become evident that pretty much any team in the league can put up double digit runs on a whim – but then score 2 the next night.
Games start at 5:30 ET on Friday. Let's see how they break down: 
KT Wiz (+105) vs. LG Twins (-145) O9 ESPN
The Twins have climbed into 2nd place heading into May 22nd KBO betting after wins in 8 of their last 10. LG won 'only' 2 of 3 vs. Samsung last series though and have scored just 3 runs total the last two. KT comes in hot too. Yes the Wiz lost 9-4 to Hanwha on Thursday but had rattled off 5 straight W's before that.
KT scored 8+ runs in each of their 5 wins during their recent streak. That could continue vs. Twins starter Casey Kelly who gave up 5 ER in just 2 IP in the opener but bounced back with 6 scoreless last time out. KT starts another former MLBer in Odrisamer Despaigner who will make his 4th start of the season already (5 ER in 17 IP, 2.65)
Pick: Under 9
Update: LG 6 KT 5
Hanwha Eagles (+145) vs. NC Dinos (-200) O9
Wouldn't be hard to spend up for NC in this one considering they are 12-2 on the season and just took 2 of 3 from defending champion Doosan. That does leave the Dinos in a huge letdown spot though, especially vs. a Hanwha team that scored 9 and 11 runs over their 3-game series at KT – but still dropped 2 of 3.
The total for this May 22nd KBO betting tilt looks low, but pitching could determine this one. The Eagles send Warwick Saupold to the hill and he's only allowed 4ER total in 3 starts. NC counters with Kim Young-gyu who has allowed just 4ER in two starts – but also 3 HR. Letdown game for NC here:
Pick: Hanwha +145
Update: Hanwha 5 NC 3
Kia Tigers (-235) vs. SK Wyverns (+165) O10.5
SK is a team you don't feel bad betting against virtually every game this season. The Wyverns are mired in last place at 2-12 but don't lose all the time as evidenced by Wednesday's 5-1 win over Kiwoom (at just +135 though). The Kia odds of -235 are ugly, but the Wiz are coming off wins in 5 of their last 6, scoring at least 8 runs in each W.
Kia's Preston Tucker continues to bring the offense with 5HRS (one which won him a car) and 20 RBIwhich rank 3rd and 1st in the league respectively. That firepower with the bats should continue vs. SK's Kim Joo-han. The 27 year old makes his 1st start of the season after three relief appearances in which he allowed 5ER in 1 IP (3 games), taking two losses out of the bullpen.
Pick: Over 10.5
Update: Kia 2 SK 1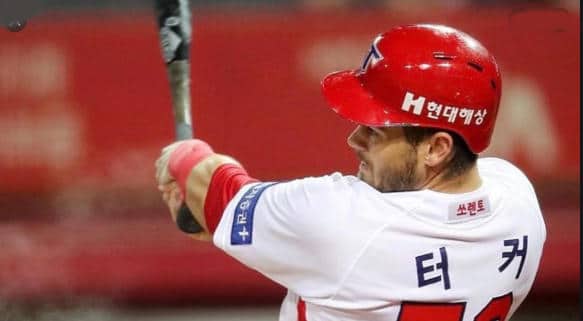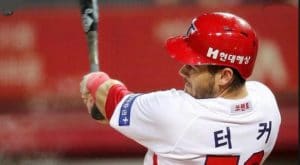 Doosan Bears (-170) vs. Samsung Lions (+120) O11
Samsung could be in trouble on Friday considering Doosan has to come in a bit angry. The Bears had a big showdown with 1st place NC last series but only managed to take 1 of the 3 games. Doosan had climbed to 2nd in the league, but are actually just 4-3 over their last 7. Samsung has dropped 5 of their last 6 though.
Lions pitcher Ben Lively has struggled this season, posting a 5.54 ERA while going 0-3 so far in 2020. Believe it or not, Doosan pitcher Lee Yong-chan has been worse in giving up 14 ER in 10 IP over his first two starts, 6+ each game. Lively has a better chance to turn things around, but got to lean offense here:
Pick: Over 11
Update: Doosan 9 Samsung 7
Kiwoom Heroes (-175) vs. Lotte Giants (+130)
Lotte shot out of the gates with a 5-0 record but have now dropped 2 of 9 games since then. The Giants are coming off a three game sweep at Kia in which they scored just 3 total runs while giving up 21. Kiwoom is 9-6, in 3rd place on the season, and has scored 9+ runs in 3 of their last 4.
Pick: Kiwoom -1.5 (-110)
Update: Kiwoom 7 Lotte 9