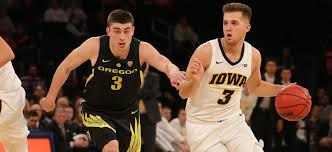 The November 16th NCAAM free pick is shaping up to be a good one between Iowa and UCONN. Both teams have reached the finals of the 2K Empire Classic via the upset route. Iowa took down #16 Oregon last night at Madison Square Garden while Connecticut did the same against #14 Syracuse. The two games in two nights is definitely a factor for the squads tonight and it may seem somewhat surprising that it's Iowa that's favored by -4.5 points on Friday. Do the Hawkeyes have the depth to get this win?
UCONN Has the Balance To Get the Win Tonight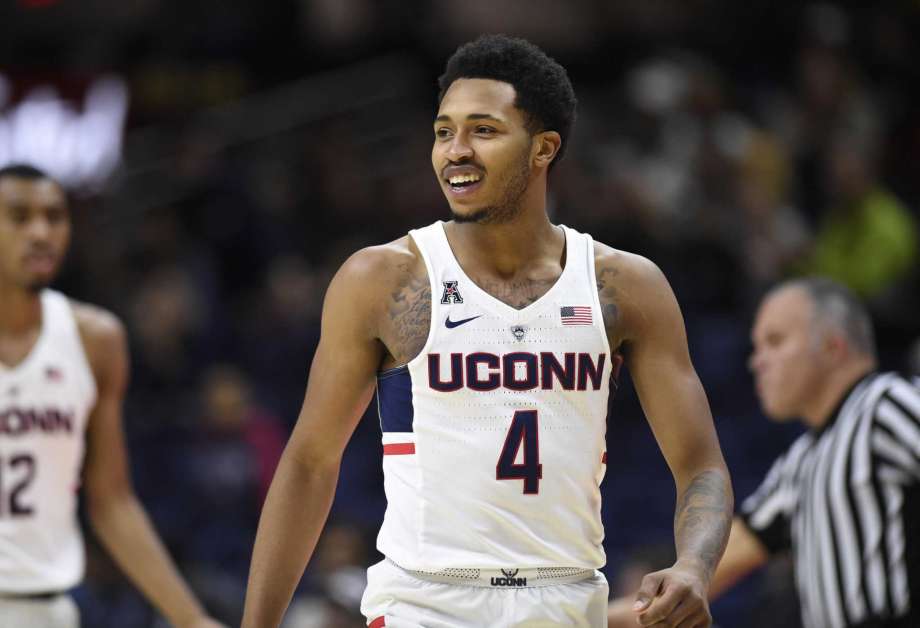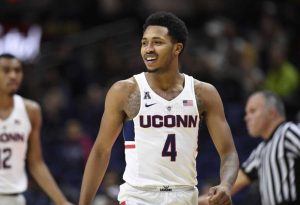 The Huskies have raced out to a 3-0 record in 2018 under new head coach Dan Hurley. They had an emotional 83-76 win over ranked Syracuse last night. The key to last night's victory for UCONN was balance as coach Hurley went 10 players deep last night with five of them scoring in double figures. Eric Cobb had 13 points and 13 rebounds while Jalen Adams and Alterique Gilbert both added 16. Adams and Gilbert are part of a guard oriented attack that will look to pressure Iowa in the November 16th NCAAM free pick.
Last night was an important win for UCONN as it was their first true test of the season, winning outright as +7.5 'dogs vs. the Orange. Prior to that the Huskies had blown out UMKC 94-66 and got the win over Morehead State 80-70. UCONN shot the lights out last night, raking it at a 49% clip from the floor and an amazing 57% from downtown. Will fatigue play a factor in poorer shooting for the Huskies tonight or does the familiarity of their 117 prior games at Madison Square Garden win out? Iowa did look much more improved on defense vs. Oregon in their opening game so we shall see.
Why Exactly Is Iowa Favored By So Many Points?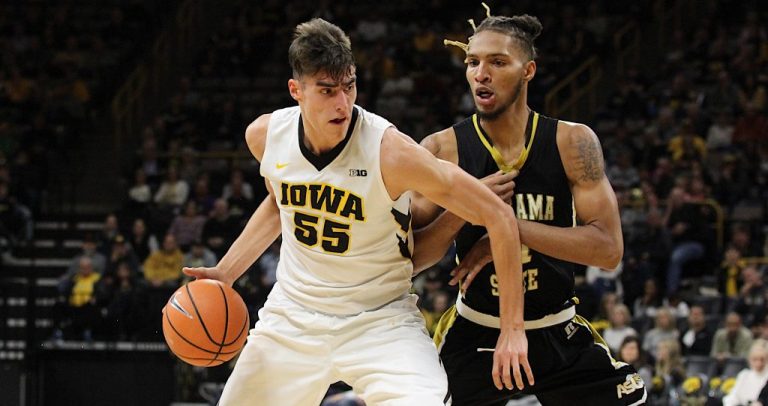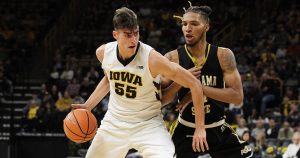 There's a lot of x-factors on both sides of the court from fatigue to travel to wondering whether last night's wins were a fluke or a sign of greatness? If anything the November 16th NCAAM free pick seems like a pick 'em. Maybe the Hawkeyes are favored by the -4.5 points because of their improved defensive showing last night. This is an Iowa team that had given up 82 points to Green Bay two games prior. Iowa dominated down low vs. Oregon, holding 7'2″ Bol Bol to just 5 rebounds and Ducks leading scorer Payton Pritchard to only 5 points. The Iowa defense will have to be great tonight vs. a UCONN team that is shooting 44.9% from three point land this season (24th in the nation).
While the Iowa defense may no longer be as big of a concern, their offense definitely is. Yes the Hawkeyes never trailed in last night's win over Oregon, but they also only shot 35.2% from the floor and just 10-28 from three point range. Iowa is now shooting a meager 31% from downtown on the year which is one of the worst percentages in the country. The Hawkeyes will have a decided size advantage tonight most notably with 6'11" Luka Garza, 6'9″ Tyler Cook, and 6'9″ Ryan Kriener off the bench. UCONN on the other hand has 4 of their 6 major rotation players at 6'3″ or under. Iowa should shoot better at Madison Square Garden too considering tonight is their 4th game there in the 2018 calendar year.
November 16th NCAAM Free Pick Betting
Tonight's crowd should be decidedly pro-UCONN considering the campus is less than a 3-hour drive from New York City. Iowa is still a significant favorite however. The Hawkeyes are a veteran team but Huskies coach Dan Hurley wants tonight's 2K Empire Classic crown as his first major achievement with the program. It just seems like the wrong team is favored in this game but the points are nice to have in the back pocket.
NCAAM Free Pick: UCONN Huskies +4.5