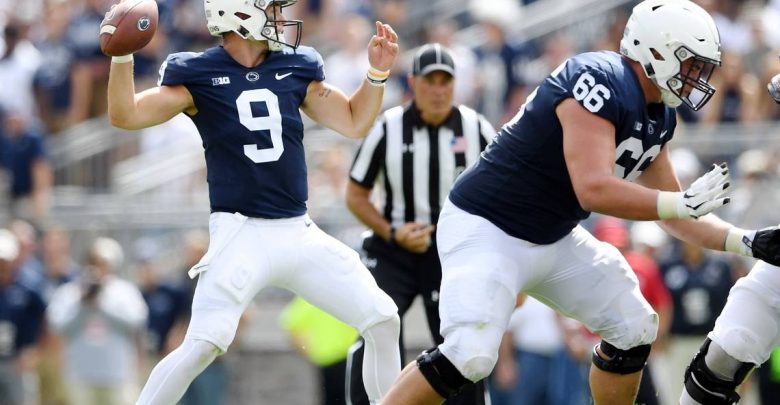 When you take your first glance at the line in the  September 21st NCAAF Big Ten free pick the first thought is that Penn State -27 at Illinois seems like a lot of points. After some research however, one could come up with the deduction that 27 isn't many points at all, especially considering the Nittany Lions were 39-0 winners the last time the teams met in 2015. PSU has posted 45 point and 53 point wins the last two weeks, can they continue that trend as conference play begins?
Should #PennState be on upset alert tonight in Champaign against #Illinois? #BigTen #collegefootball

— William Martin (@300lbsofsports) September 21, 2018
Penn State Has Settled In Nicely After a Week 1 Scare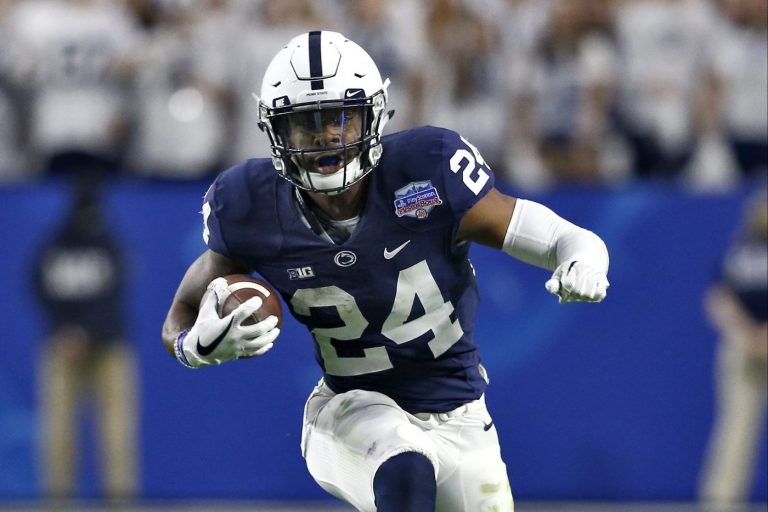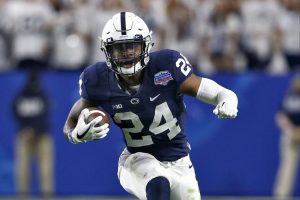 The Nittany Lions very nearly fell prey to another Appalachian State nightmare in week one before ultimately getting the 45-38 victory. Since then, the PSU offense has stepped it up a notch scoring 114 points in the last two weeks. QB Trace McSorley hasn't been as effective as you'd think considering those numbers. The last two games the signal caller has gone 25/52 for 374 yards with 4 TD/1 INT. Solid stats, but good enough to guide a 4-TD win on the road in conference play? The Nittany Lions do have a solid run game to rely on as Miles Sanders has ran for 295 yards in 3 games. The best way to exploit Illinois in the September 21st NCAAF Big Ten free pick is through the air however as the Illini rank 123rd in the country giving up 325.2 ypg.
Of course in order to beat Penn State, Illinois is going to have to score. The Nittany Lions held Kent State to just 221 yards last week, including 41 yards on the ground in 37 carries. It's a sign that the Penn State defense could be coming into their own after losing around 9 starters from last year's heavily rotated defense. The run game is what Illinois relies on, but Penn State can be exploited on the ground as Pitt ran for 245 on 52 carries two weeks ago.
Illinois Comes Into Big Ten Play With QB Questions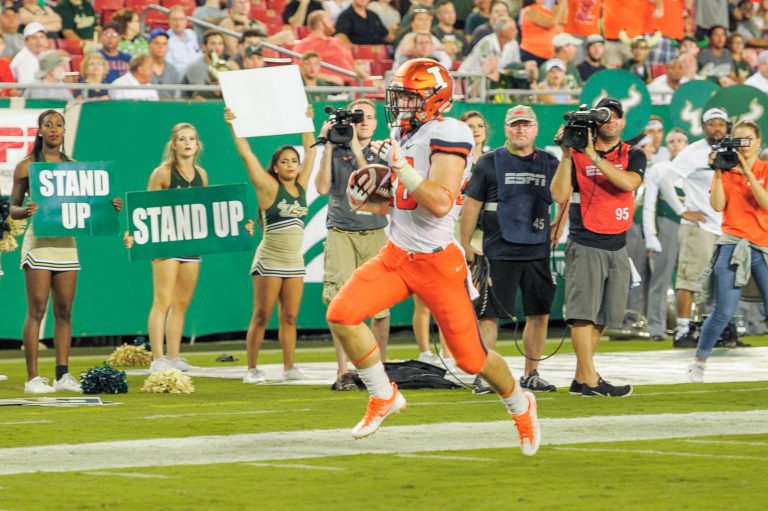 As if facing the #9 team in the nation isn't hard enough, Illinois must do so with issues at QB. That's because starter AJ Bush suffered a hamstring injury in week 2 and is questionable for the September 21st NCAAF Big Ten free pick. Bush is an elusive dual threat that will be replaced by freshman M.J Rivers if he can't go. Rivers isn't as versatile as Bush, which doesn't bode well for a Penn State team that is #3 in the country in sacks. The Illini play more conservative with Rivers (20/29, 168 last week vs. USF) but will rely on the ground game regardless. That is where they can have some success as Mike Epstein has broken the century mark in back-to-back games.
Another issue for Illinois tonight is where their defense is at mentally after blowing a 19-7 lead in the 4th quarter last week vs. South Florida. The Bulls notched the 25-19 win after Illinois allowed a USF player to get wide open for a 50-yard TD pass with just 2:24 left, ruining a possible 3-0 UI start. Plus how does Illinois stop the Nittany Lions offense considering the Illini allow nearly 500 yards a game – to opponents nowhere near as talented as Penn State?
September 21st NCAAF Big Ten Free Pick Betting
Tonight's contest comes down to whether or not the Illini can do enough to get their ground game going. If AJ Bush was behind center for Illinois, taking the 27 points looks nice because he's a dual threat. Illinois averaged less than 6 yards per attempt last week in the stripped down playbook with Rivers under center. PSU should be able to do whatever they want on both sides of the ball tonight, and they've been playing angry the last two weeks. A lot of people will say that PSU is in a trap since they have Ohio State next week, but look at that as motivation to send a message.
Big Ten Free Pick: Penn State Nittany Lions -27