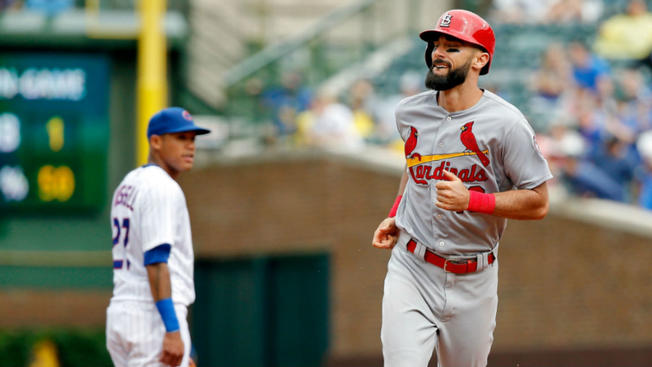 Oddsmakers have set St. Louis as -124 favorites in the May 31st MLB free pick as they try to avenge a sweep by the Cubs at Wrigley at the beginning of the month. The Cardinals were in first place in the Central until that series, now they hope to knock Chicago out of that spot to end May. Joe Maddon's team holds a 0.5 game lead over Milwaukee as they head to Busch Stadium Friday as +114 underdogs.
Cubs Hope Road Darvish Can Shut Down St. Louis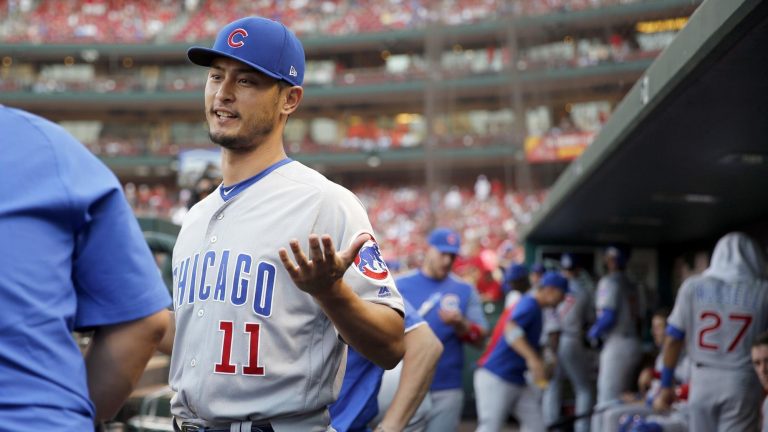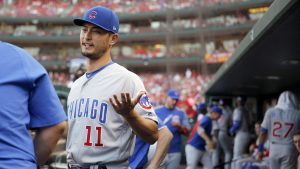 On one bright note, Cubs starter Yu Darvish had his longest outing of the season last time out throwing 7.0 innings. Now to the not-so-bright, over that span he allowed 12 hits and 6ER including 3HR to the Reds. The Cubs hit 3HR themselves that day and were able to score an 8-6 win, which is why Darvish was allowed to pitch so deep. The right-hander had been better, allowing a total of 6ER in three starts since giving up 5 in a loss to these Cardinals on May 4th. Some of his worst outings have also come at home where Darvish's ERA is 6.32 compared to 4.18 going away. Does being on the road give the Cubs an edge in the May 31st MLB free pick?
Chicago had looked a bit fatigued in splitting a series with the Phillies and then losing 2 of 3 to Cincinnati and Houston. The Cubs had an off day Thursday which Maddon hopes will invigorate their bats. Chicago has hit just .233 vs. Cardinals starter Miles Mikolas however with some notable struggles including Kris Bryant (2-10), Kyle Schwarber (1-7), and Willson Contreras (1-8). Schwarber and Addison Russell both have 3HR over the past 6 games however. Anthony Rizzo also continues to stay hot with a .400 average and 2HR in the past week.
Mikolas Aims for Another Long Outing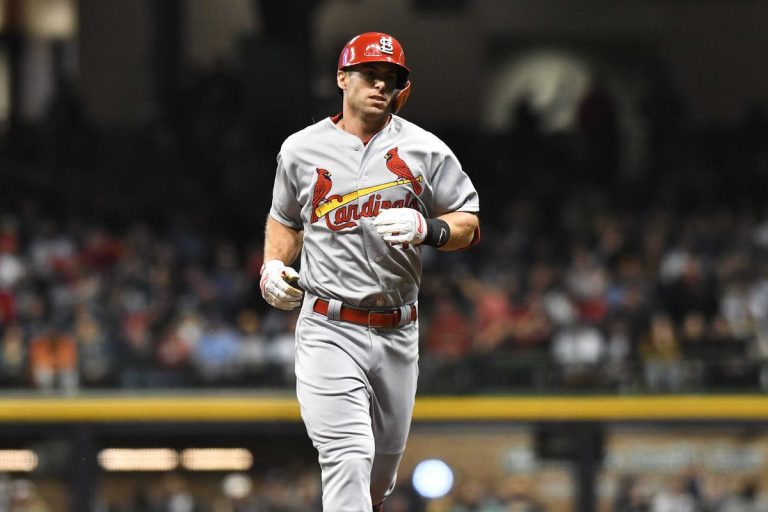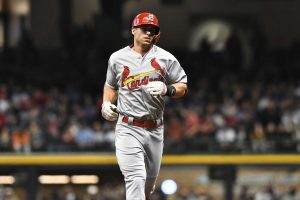 MIles Mikolas will take the hill for the home team, hoping to pitch into the 7th as he's done in 3 of the last 4 starts. It's that short start mixed in there that has Cardinals backers concerned in the May 31st MLB free pick as he allowed 7ER on 9 hits in just 1.1 IP at Texas. Mike Shildt has switched up his rotation so that Mikolas gets the start at home. It makes sense, the right-hander's ERA is 7.68 on the road, but just 3.15 at Busch Stadium. MIkolas has also only allowed 1 HR to Chicago batters in 73 AB. A feat considering the Cubs have the 4th most long balls in the majors.
St. Louis has a minimal history with Darvish but have faced him once already this season. Darvish lasted only 4.0 IP in that outing, an early exit assisted by a HR from Jose Martinez and a 3 hit day from Matt Carpenter. The Cardinals haven't plated a ton of runs lately, but do have some hot hitters that include Carpenter (.409 OBP last 7 days) and Jedd Gyorko (.444 OBP last 7 days). Perhaps most exciting for St. Louis fans ahead of the upcoming home series is that Paul Goldschmidt seems to be heating up with 10 hits in his last 21 AB (476). Goldschmidt is 0-9 with 7 K's in his career vs. Darvish however.
May 31st MLB Free Pick Betting
There's value on either team here as Chicago dominated St. Louis when they last met up and had an off day yesterday which was crucial to a fatigued team. Chicago has value but you just don't know what to expect from Darvish. Mikolas has been solid at home, and the Cardinals bats are clicking right now.
MLB Free Pick: St. Louis Cardinals -124