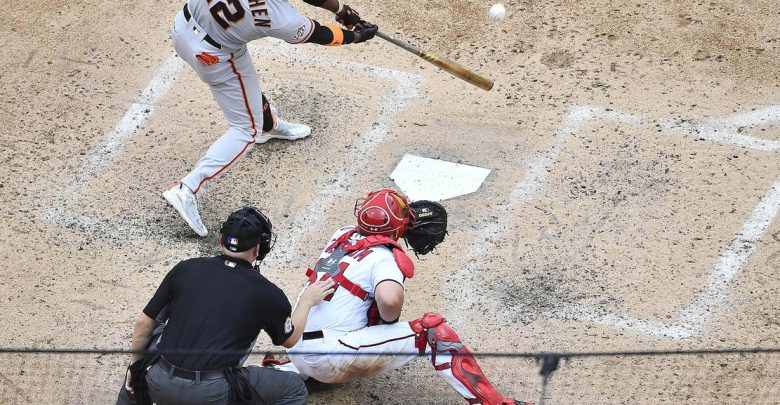 Max Scherzer takes the mound in the June 10th NL free pick and as expected – he's gonna cost you. Oddsmakers opened today's line vs. the visiting San Francisco Giants at an insane -310. Part of that has to do with the Washington right-hander, but a lot of that line is also because Derek Holland is on the bump for SF. Even the run line is pricey for Washington at -137 but is that actually the best value?
Giants Playing Better Than Expected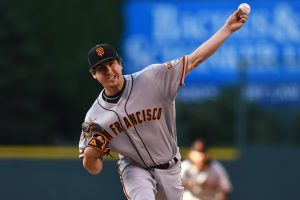 Despite having 3/5 of their starting rotation on the DL most of the season so far, the Giants are right in the thick of things at just 2.5 games behind the Diamondbacks in the NL West. San Fran – like four other teams in the division – are 7-3 over their last 10 games. The Giants offense powered a 9-5 series opening win in Washington Friday night and produced again yesterday despite a 5-7 loss. Andrew McCutchen is 4-9 in the series with a HR but of course a matchup against Scherzer is a whole different ball game.
Unfortunately the San Francisco offense might have to be great in the June 10th NL free pick as we don't know what to expect from left hander Derek Holland (3-6, 4.91 ERA). He gets a very bad wrap around the MLB but hasn't been too horrible lately with three outings of 2ER or less in his last six starts. The big knock on Holland though is that he doesn't pitch very deep. He's pitched past the 6th inning just once in his last 10 starts which isn't great for a San Francisco team that has gotten 4.1IP and 2.2IP from their starters so far this weekend.
Scherzer Has Been Amazing – Per Usual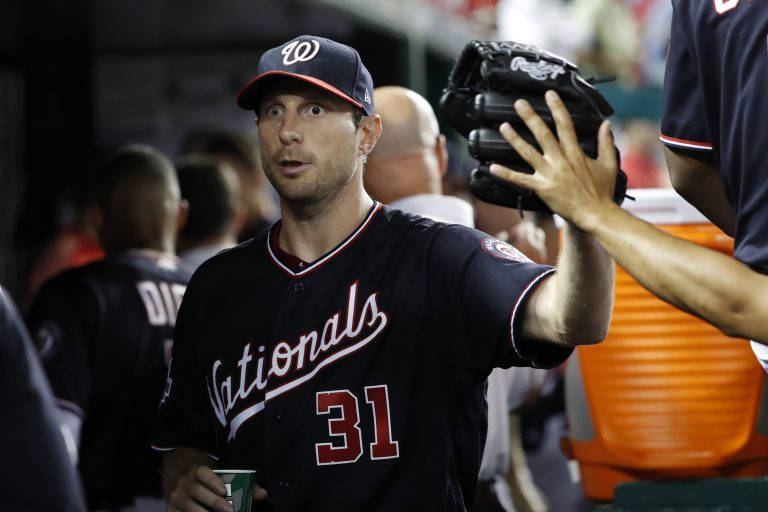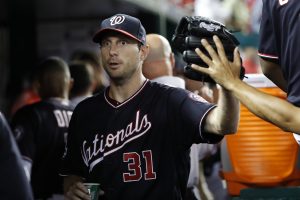 Washington's right-hand ace has been eating up MLB batters to the tune of a 10-1 record with a 1.95 ERA. The strikeout numbers are starting to get a little bit ridiculous too as they go 13, 12, 4, 13, 11, 15, 8, and 10 over his last 8 starts. Obviously that 4K performance against the Marlins on May 25th sticks out, but so does the 10 strikeout outing that came against these Giants on April 25th. Washington won that game 15-2 and Scherzer was pulled in the 6th with a 10-2 lead – otherwise the strikeout numbers could have been more.
Of course part of what makes Scherzer and Washington such a great bet in the June 10th NL free pick is the Nationals 13th ranked scoring offense. Bryce Harper hit his 19th HR of the season in yesterday's win and 7 of 9 starters have had hits in both games thus far. The Nats offense has scored 4+ runs in 5 of the last 6 games which should be enough for Scherzer on Sunday afternoon.
June 10th NL Free Pick Betting
The Nationals are getting a ton of action today to the tune of 80% of the public bets. Even if the Nationals offense can't get going against Holland, the Giants bullpen is stretched thin and it could be the late innings that get Washington the win. Either way, the common denominator is a Washington win – and it should be a big one.
Free Pick: Washington Nationals (-1.5) -137