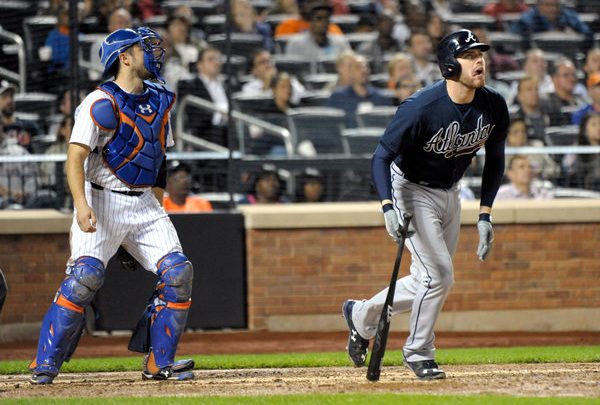 Oddsmakers are expecting the June 28th MLB free betting pick to be a low scoring affair between the Braves and Mets with an O/U of just 7.5. On paper this tilt is shaping up to be a pitcher's duel as two possible all-stars face off in Atlanta's Mike Soroka vs. the Mets' Jacob deGrom. Soroka did leave his last start after just 2.0 IP after getting hit by a pitch in the right forearm. Is that enough to make the Mets -135 the play in this one (ATL +115)?
Braves a Solid Play Behind a Healthy Soroka?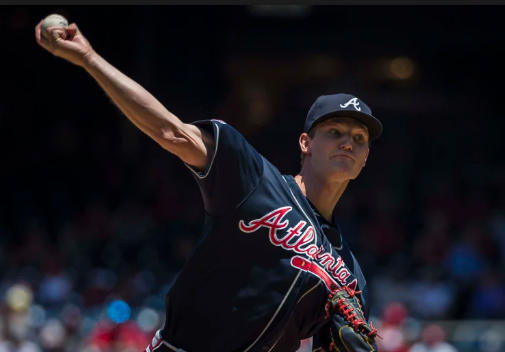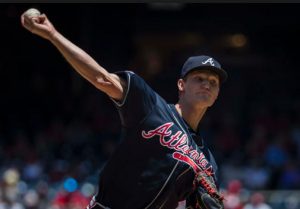 Atlanta's Mike Soroka has had a stellar 'official' rookie campaign (5 starts in 2018) so far with an 8-1 record and the majors' 2nd best ERA at just 2.07. The right-hander's last three starts do leave some question marks however. On June 12th Soroka gave up 5ER and 10 hits to Pittsburgh followed by a 3ER in 6.0 IP performance vs. these Mets. The last time out, Soroka had allowed just 1 hit through 2.0 IP vs. the Nationals but was unable to continue after getting plunked by an Austin Voth pitch in the bottom of the inning. Will there be lingering issues heading into the June 28th MLB free betting pick?
The Braves had the bats going on Thursday at Wrigley Field but they couldn't hold on to a 6-1 lead in the 4th inning in falling to Chicago 7-9. Ozzie Albies had a big series going 5-15 with 2 HR's but Atlanta could still manage just a split of the 4-game set with the Cubs. Now Atlanta has to go to the Big Apple to face Jacob deGrom, a pitcher who went 8.1 IP with 10 K's against them on June 18th. Josh Donaldson has gone 3-6 with 2 HR's vs. the Mets starter and Freddie Freeman has taken deGrom deep 3 times in 50 career AB.
Mets Hope Home Stand Good for What Ails Them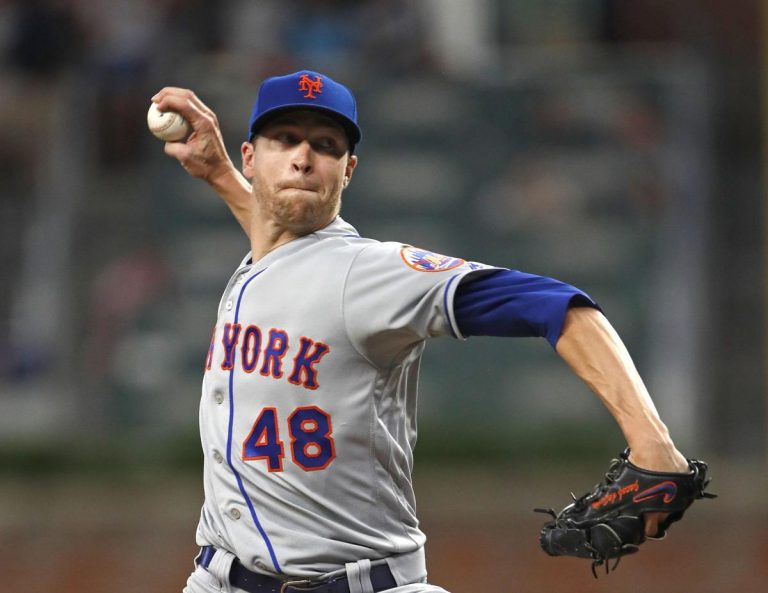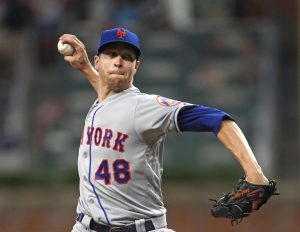 New York returns to Citi Field after getting swept in a 4-game series at Philadelphia. The Mets were outscored 19-31 in the four games so they were putting up a decent amount of runs – just getting no bullpen help. No lead is safe with this group of relievers as the Mets have now dropped five games in a row and they've held at least a 2 run lead in each of them. deGrom went 8.1 IP vs. the Braves two starts ago and he'll need another long outing Thursday if the Mets hope to cash in as -135 favorites in the June 28th MLB free betting pick. The Mets have blown 20 saves on the season, the most in baseball.
So the Mets are back at Citi Field where they are 20-14 on the season. Losing 7 of their last 10 has put New York to 11 GB in the East even though they were in first place just a few weeks ago. The New York offense has been good enough to give the team a lead in the last 5 games, but the Mets bullpen has blown each and every one of those contests. New York did score 3 ER vs. Soroka on June 17th powered by a Robinson Cano HR, but the team still lost that game 12-3. New York lost 2 of 3 in that series and the Braves have now won 4 of the last 5 head-to-head.
Top Trends:
Braves are 15-5 last 20 overall
Braves are 13-3 in Soroka's lasts 16 starts
Braves are 8-2 in Soroka's last 10 road starts
Mets are 0-7 last 7 during game one of a series
Mets are 1-5 in deGrom's last 6 starts
Mets are 1-5 in deGrom's last 6 home starts vs. Braves
June 28th MLB Betting Free Pick
There's definite value on Atlanta as underdogs considering they've lost 15 of their last 20. If Soroka is feeling no ill effects from getting beaned in his last start, he should be very fresh after throwing just 2 innings. deGrom will have to be great for the Mets, because his bullpen isn't doing the NY starters any favors right now.
MLB Free Pick: Atlanta Braves +115