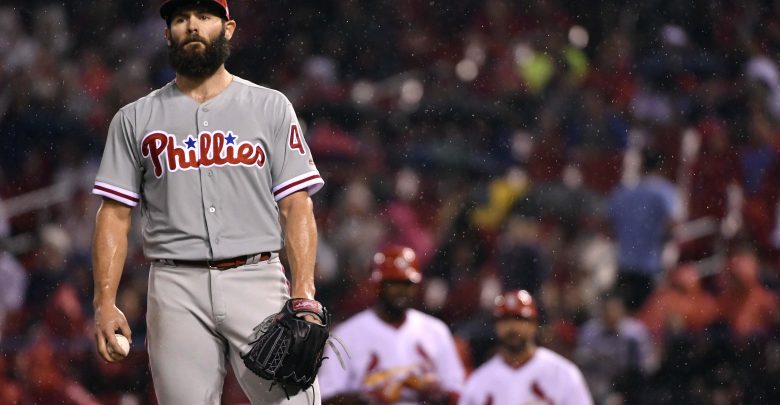 The Philadelphia offense seems to be enjoying their vacation to the Bay Area as they've produced a whopping 0 runs through the first two games of the series. Regardless, the Phillies are still slight favorites (-125) in the June 3rd NL free pick as they send Jake Arrieta to the hill. San Francisco is shooting for the sweep and what would be their fourth win in a row as the series concludes Sunday at AT&T Park.
Philly Needs Some Offense…STAT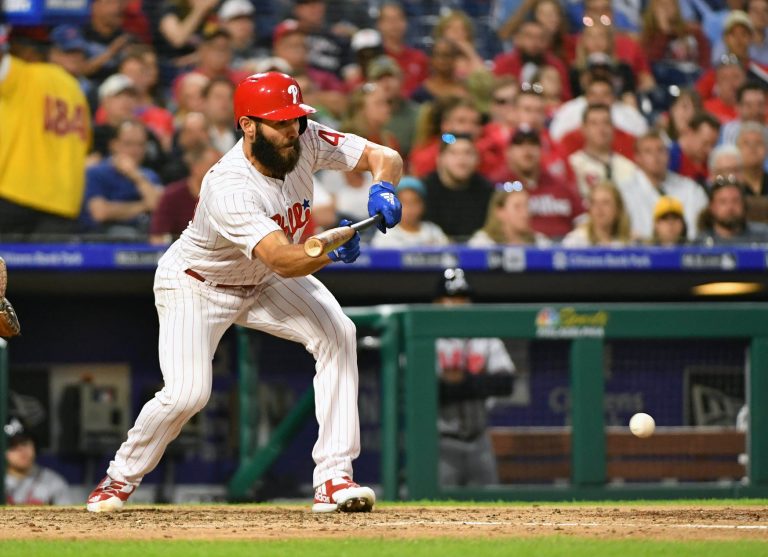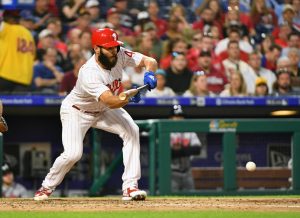 The big story for Phillies fans is their offense – or lack thereof. Philadelphia has scored just four total runs in their last four games and have been outscored 0-6 in San Francisco. The Phillies scratched out only 3 hits yesterday and had six on Friday. C Jorge Alfaro has had a good week batting .381, but he's also striking out in 33% of his plate appearances over the last 7 days. Beyond him, there's not one Phillies everyday player hitting over .270 in the past week. This will be the first time that any Philadelphia player has faced Giants starter Dereck Rodriguez – which could be good or bad?
Arrieta (5-2, 2.16) might have to put the team on his back in the June 3rd NL free pick if his offense continues to be inept. The right hander says challenge accepted as he's allowed 0ER in three of his last four starts. Today's O/U might seem a bit high at 8 considering Arrieta's success this year and the way Philadelphia has hit as of late. That being said the Giants do hit right handers well with a .357 wOBA – but not against Arrieta who has limited them to a .200 average in 83 AB. Even though there's a wind blowing out to left at 8MPH, AT&T Park is still the #4 most pitcher friendly field in the league.
Giants Look to Keep Gaining Ground in the NL West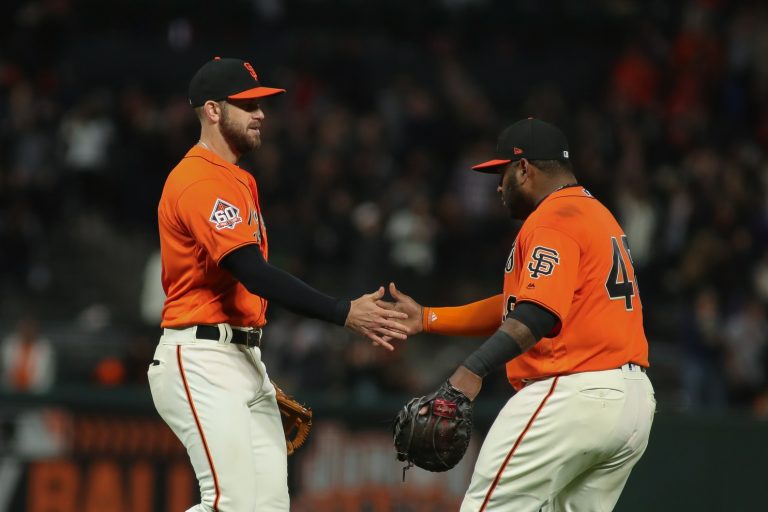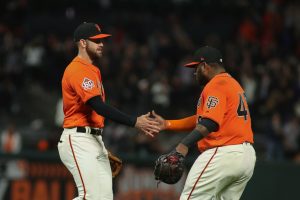 Despite Madison Bumgarner and Jonny Cueto being on the DL, the Giants are just 2.5 games behind the Diamondbacks in the NL West. After losing 6 of 7, the Giants have put together a three game win streak and will look to continue closing the gap with a sweep for the June 3rd NL free pick. The Giants are 24th in the majors in runs/game but are showing signs of improving. Evan Longoria, Brandon Crawford, and even Pablo Sandoval are all hitting over .333 for the past 7 days. Longoria and Sandoval have gone deep off Arrieta in their careers and LF Joe Panik is 4-9 (.444) against the Philadelphia starter.
The Giants offense could take a hit today with Brandon Belt out indefinitely after having his appendix removed and Buster Posey listed as day-to-day with an elbow injury. This puts even more pressure on starter Dereck Rodriguez today in his first career MLB start. Rodriguez has made just one other appearance ever in the majors, Tuesday at Coors Field. He pitched 3.1 innings of relief in that game, allowing just 1ER.
June 3rd NL Free Pick Betting
Despite their recent offensive woes, Philadelphia is the 5th most popular bet of the day with Arrieta on the bump. Regardless of that, the line has stayed pretty firm at PHI -125. The under is a very strong wager today, but it's hard to see Philadelphia getting swept – especially with their ace on the mound and San Francisco sending up a pitcher in his first MLB start.
Free Pick: Philadelphia Phillies -125