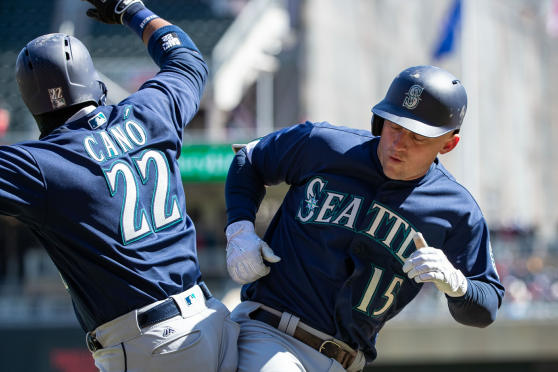 The line for the April 14th AL free pick between the 5-9 A's and the 7-4 Mariners seems a bit low considering Seattle is the slightest of favorites at -109. Oddsmakers have basically made the game a Pick 'Em as Oakland goes off at -106. The A's are just 2-4 on the road while the Mariners have a solid 3-1 home record. Similarly the M's have won three straight including a 4-7 win in the series opener last night while Oakland has dropped 3 of 4. Is the pitching matchup of Oakland's Kendall Graveman against Seattle's Marco Gonzalez enough to keep the Mariners so underrated Saturday night?
Oakland Needs to Find Some Offensive Consistency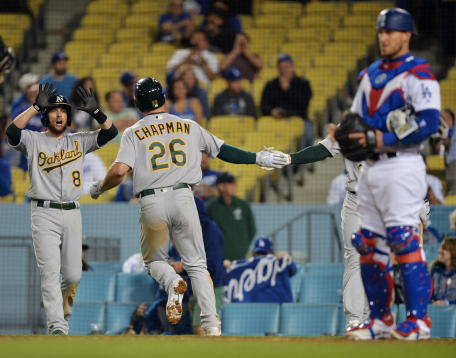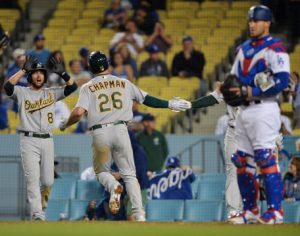 The A's have a relatively strong offense this year, ranking in the top 15 in runs/game while sitting at 4th in BA, 5th in OPS, and 6th in HR. Their big problem has been finding consistency however. In the past six games Oakland has a 16 run game as well as a 9 and 7 run output. They also scored just one run total in consecutive games versus the Angels and Dodgers. 3B Matt Chapman has been a pleasant surprise as the #1 WAR player in baseball and ranking 2nd in the MLB in HR with 5. Jed Lowrie has 3HR his last 6 games while Khris Davis could be getting hot with a 2HR, 3 RBI night in last night's series opener.
The big issue for Oakland in the April 14th AL free pick is Kendall Graveman, their opening day starter who is 0-2 and has posted a 9.45 ERA in 2018. In three starts this season the A's right-hander has allowed 5,4, and 5 ER. He hasn't buckled down as the year has gone on either, surrendering 5ER in 3.1 IP while walking 4 in a loss to the Angels. It doesn't look good for Graveman Saturday night either as the Mariners have a .362 career average against the A's starter.
Seattle Should Get Cruz Back Saturday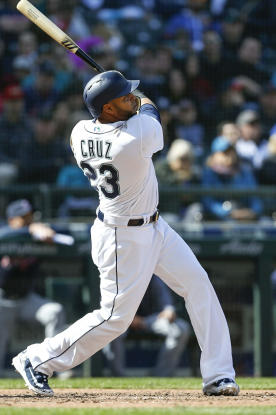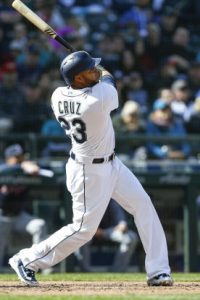 The Mariners offense has been pretty potent so far in 2018 too, ranking 12th in runs/game, 6th in BA, and top 10 in OPS. What's scary for Oakland bettors in the April 14th AL free pick is that the M's could get even more improved on Saturday night as Nelson Cruz has been activated off the DL. The DH has played in just 2 games this year before suffering an ankle injury, but he was hot out of the gate going 2-6 with 2HR. Cruz is itching to get back into the lineup against Graveman, who he is 14-22 (.636) with 2 HR and 2-2B in his career. Cruz joins an offense that has seen Robinson Cano hit .424 out of the shoot and Jean Segura .348. How are oddsmakers setting this game as a toss up again?
Part of the reason for the balanced betting would seemingly be Mariners left hander Marco Gonzales, who is 1-1 but with a 7.27 ERA in 2018. The Seattle starter was rocked in his last start, giving up 4 ER on 8 hits in just 2.1 IP against the Royals. On a positive note he should be well rested after getting the hook after just 6 pitches in that game. Another factor going Gonzales' way is that he's had success against Oakland in limited opportunities, holding their roster to a .214 batting average.
April 14th AL Free Pick Betting
This West Coast, late-night game seems to be flying under the radar a bit with the NBA playoffs starting up and the chase for the Stanley Cup getting in full swing. That's a good thing as the Mariners are just the 9th most popular bet of the night. There's a chance that Oakland's Graveman gets it together tonight, but the better bet is that the Seattle bats keep staying hot – especially if Cruz can contribute after missing 9 games. Seattle might seem like a trap tonight, but at least they're a trap with value.
Free Pick: Seattle Mariners -109