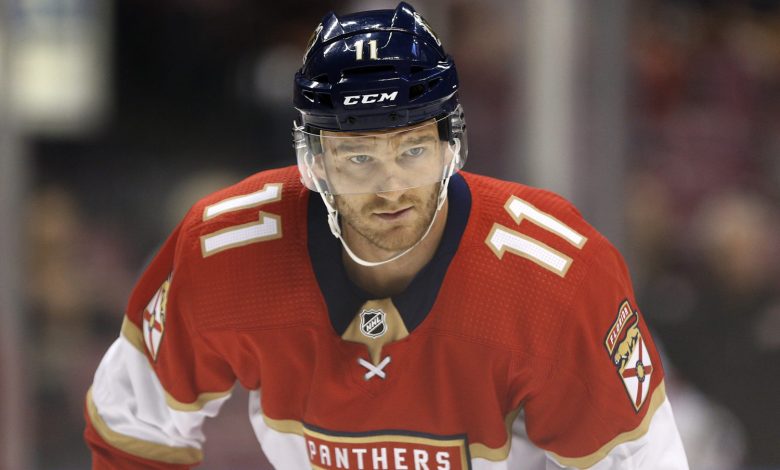 As the All-Star break approaches, two teams currently on winning streaks will face off in the Twin Cities, as the Minnesota Wild (22-20-6) are set to host the Florida Panthers (26-16-5) in this inter-conference showdown.
Here is a preview for Monday night's game between the Panthers and Wild, along with odds and a free pick.
By The Numbers
We'll start with the Panthers, who enter Monday night riding a four-game winning streak. Florida has averaged just over five goals per game during this streak and actually has scored four goals or more in all but two of its wins for the entire season.
That being said, it's no wonder that no team is averaging more goals than the Panthers. Florida ranks first in goals per game with 3.64 on the fifth-best 33.6 shots per game. The Panthers' power play has been superb as well, converting 23.7 percent of the time, the sixth-highest rate in the NHL.
Defense is a different story. So far, Florida is just 24th, with 3.26 goals allowed. The Panthers have also allowed 32 shots, which ranks 22nd, and have the 20th-ranked penalty kill at 79.1 percent.
As for the Wild, they're currently sitting in last place in the Central Division but starting to find their groove. They come into Monday night with a two-game winning streak, their latest victory a 7-0 clubbing of the Stars. The pair of wins comes right after a four-game losing streak.
Minnesota has been a fairly solid offensive team for much of the season, ranking 14th in goals per game with 3.06, despite sitting fifth-to-last in shots with 29.3. The Wild's power play has also been average, coming in 17th at 19.7 percent.
Despite allowing just the 13th-best rate of 31.2 shots per game, the Wild are 25th with 3.27 goals allowed per contest. The penalty kill hasn't been the best either, as the 75.5 percent success rate they have had so far is just 26th.
Who to Watch
The Panthers have been jolted thanks to a career year from Jonathan Huberdeau, who has 46 assists, fourth in the NHL, to go along with 18 goals. He's currently riding a four-game point streak that he hopes to continue Monday night against a mediocre Wild defense.
Other Florida players to watch Monday include Aleksander Barkov and Evgenii Dadonov. Barkov is an excellent playmaker just like Huberdeau, entering the game with 36 assists and 51 points. He also has a four-game point streak.
Meanwhile, Dadonov has been more of the goal scorer, with three goals in his last four contests and a team-leading 21 goals on the season.
The Wild are once again relying on their veterans to carry them. One of them is Eric Staal, who leads the team with 35 points, comprised of 16 goals and 19 assists. Staal has helpers in each of the last two games and hopes to extend that streak versus a team that gives up a lot of goals in addition to scoring them.
Other members of Minnesota to keep an eye on include Zach Parise, who entered the week with a three-game goal streak and is now up to a team-high 18 goals to go alongside his 12 helpers.
There's also the consistent defenseman Ryan Suter, who leads the Wild with 26 assists. Suter has also managed to earn points in back-to-back contests, with a goal on Thursday and two assists on Saturday.
Goalies
The Panthers will likely trot out their big free-agent acquisition, Sergei Bobrovsky, to the net. Bobrovsky has struggled in his first season in Florida, going 17-12-4 with a 3.22 GAA and a .898 save percentage.
On the other side, expect the Wild to roll with their incumbent starter Devan Dubnyk to fill the crease. So far, Dubnyk has also had some struggles, going 8-12-2 with a 3.35 GAA and a .892 save percentage.
Odds and Pick
This game is what you call a pick 'em, with both teams listed at -110. The Panthers may be the slightly better team, but the Wild have played very well at home, setting Monday night up to be a fun matchup.
While these teams are even in many areas, there is only one area that is elite. The Florida offense has been exceptional this year, and it is playing its best hockey at the moment. Look for the Panthers to attack early and often, putting pressure on Minnesota to match them goal-for-goal.
Combining the Florida offense with a nice bounce-back effort from Bobrovsky last week, I'm picking the Panthers -110 to get the win on the road.